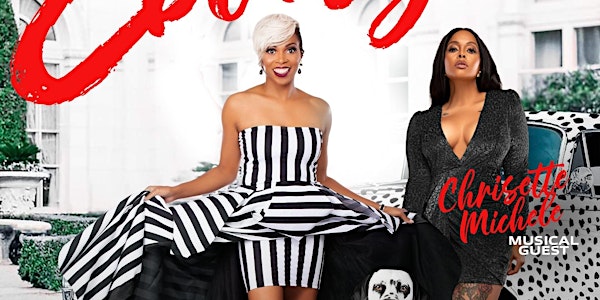 Ebony OH hosts Chrisette Michele (LIVE) OH's 40th Birthday Celebration
Chrisette Michelle chosen for Ebony OH's 40th Birthday Celebration
About this event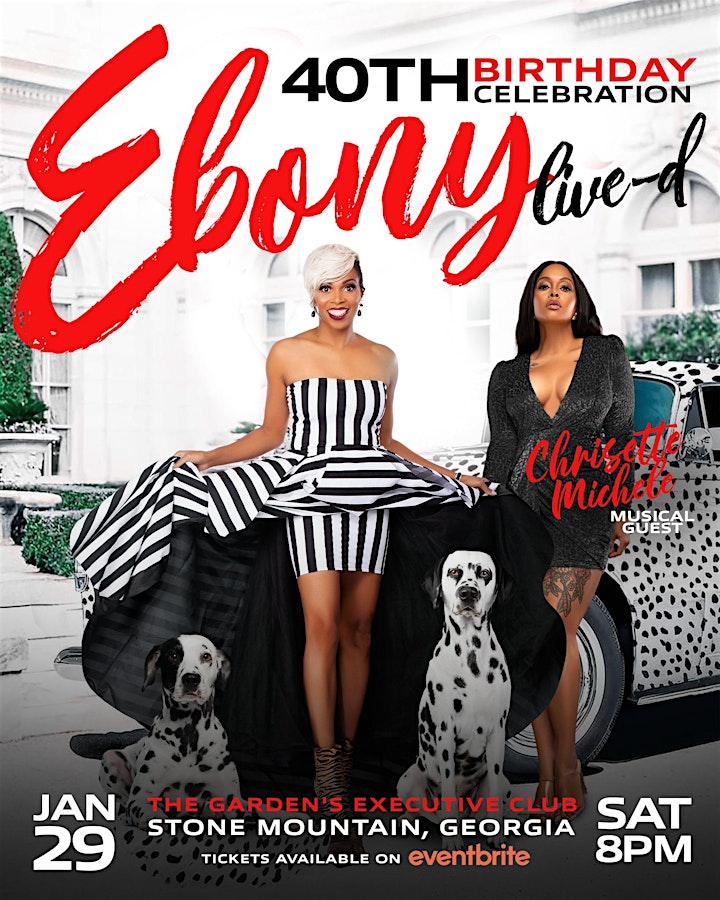 Atlanta,
Here's your chance to join Chrisette Michele up close and personal for a night of sexy and elegant entertainment at the beautifully adorned estate of The Garden's Executive Club; nestled in Stone Mountain, GA. Saturday, January 29th, we're celebrating Ebony OH's 40th Birthday.
Are you ready for a real intimate, grown and sexy experience in an elegant setting? Grab your sexiest black and white attire and come celebrate with the upper echelon of Atlanta. Delectable food, great drinks, and phenomenal entertainment.
Doors open at 8pm! Get your tickets on eventbrite or call us directly at 404.902.2890
https://www.eventbrite.com/e/ebony-oh-hosts-chrisette-michele-live-ohs-40th-birthday-celebration-tickets-237277542517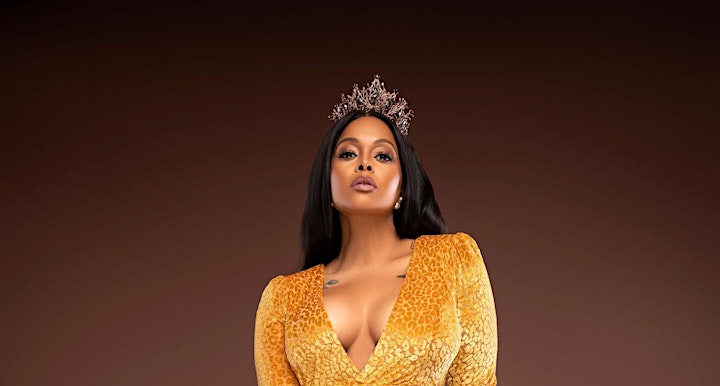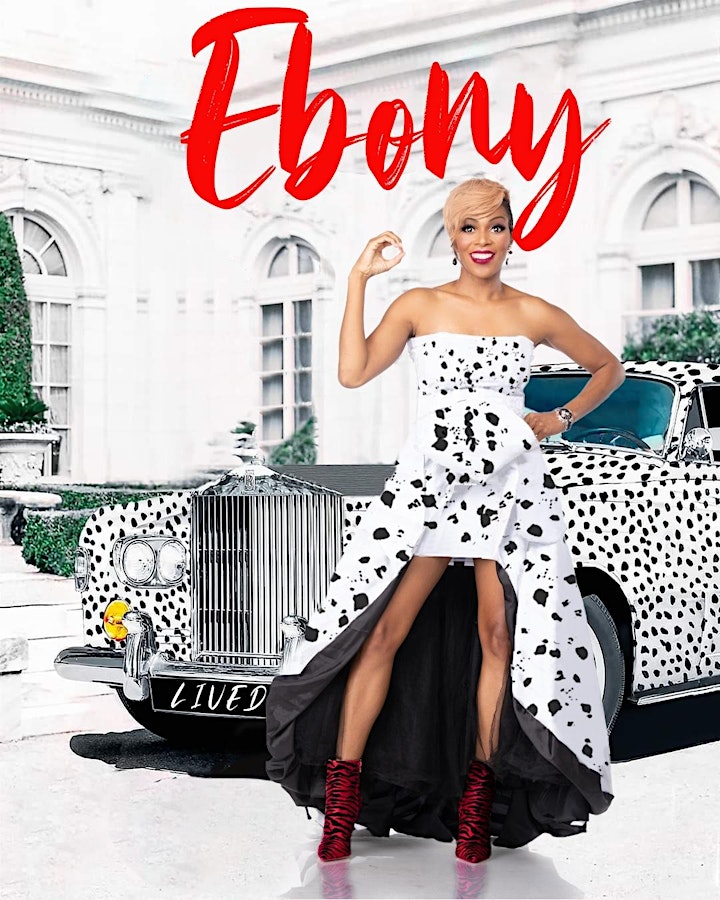 The Garden's Executive Club is throwing its founder, EBONY OH a 'Low-Key' 40th Birthday Celebration with an A-List celebrity R & B touch and we're excited to announce Chrisette Michele, an American R & B/Soul singer-songwriter, hailing from Patchogue, New York, with a dynamic and rich voice reminiscent of Billie Holiday as the celebrity guest artist.
After enduring the sudden losses of her mother and brother, Ebony is welcoming this great milestone with the reversed "Cruela DEV-IL theme of "Ebony LIVE-D".
Ebony OH is getting set to turn 40 on Saturday January 29th and she is ready to celebrate this milestone birthday. The festivities will likely include many of the A-list celebs who live in the Atlanta, Georgia area, where Ebony OH is making her mark!
Ebony OH has top celebrity planning to throw a "low-key" party for 75 guests on her very own property, The Garden's Executive Club. A 2-story, 6,000-square-foot, beautifully adorned 2acre country club, Nestled in the beautiful and elegant gem finds of the Historic Stone Mountain district.
Grab your most sexy and elegant black and white attire and join OH for this ICONIC celebration.
The Garden's Executive Club, Inc
5459 East Mountain St.
Stone Mountain, GA 30083
678.404.8609 (p)
404.393.3705 (f)
www.gardensexecutiveclub.com
Venue Rental: gardensexecutiveclub.as.me
Organizer of Ebony OH hosts Chrisette Michele (LIVE) OH's 40th Birthday Celebration
Enjoy this one-of-a-kind dining experience at The Garden's Executive Club onsite front lawn and garden this Spring & Fall.
The Garden's Executive Club Rubicon Wine & and exclusive partnership with Executive Chef Rochelle Cooper and fashionable eye of Ebony OH really designs out a luxurious experience on the Garden's 2-Acre property.
Our Garden Dinner Series for 2021 will be kicking off on September 5th followed by September 16th, September 12th, September 19th, October 10th, and our final one taking place on October 24th. Seating for our garden dinner series is communal featuring family style courses.
In addition to the classic dinning experience, the owner indulges in a 30 minute "Ask the Experts" Q&A for Executives seeking to climb the corporate ladder and business owners seeking to scale their business model to the next level. The Q & A sessions are often influenced by the wisdom and experience of various corporate executives and community leaders privately invited by Ebony OH.
Guests are first greeted with richly flavored hors d'oeuvres and libations are passed during the evening reception. During this time, guests have an opportunity to tour the Garden's Executive Club.
Then, it's on to a memorable full-course meal of inspired comfort foods served eloquently style under that stars accompanied by wine and the soothing sounds of a soft jazz band.
Menu items may include delicate squash blossoms stuffed with prosciutto and cream cheese; macaroni and Brie w/Crab, Roast duckling with fingerling sweet potatoes, or Short ribs with Black Barley and oyster mushrooms, heirloom snap beans, sauteed spinach and candied pecan yams w/ apple butter.
Tickets for each of our Garden Dinners are $100 per person. Tickets include meals, desert, red wine, tax and gratuity. The dinners start at 6pm in September and 5pm in October. Tickets cannot be refunded within 48 hours of the event.
The Garden Executive Dinner Serious are rain or shine events with a in house back up plan in place.
Tickets are not transferable for other dates. Please give us a call at 678.404.8609 if you have any questions.