Description
THIS EVENT IS SOLD OUT
Thanks for joining Excel Beyond the Bell's 'Values in Action' Summit on May 17th! Here is the day's agenda...
8:30-9:00 am: Registration
9:00-9:15 am: Opening Speakers- Andrea Figueroa and General Angie Salinas
9:15- 9:50 am: Impact Panel- Lydia Martinez, Denise Barkhurst, Sheila Black, and Ginger Walker
10:00-10:50am: Workshops - Session 1
11:00-11:50am: Workshops - Session 2
12:00-12:50pm: Lunch Panel - Dr. Steve Nivin, Nancy Hard, Dennis Noll, Judy McCormick, and Nirav Shah
1:00-1:50am: Workshops - Session 3
2:00-2:50am: Workshops - Session 4
3:00-3::30pm: Closing Speakers- SAISD Board Leaders, Christina Martinez and Patti Radle
3:30-4:30pm: Happy Hour!
And here is a detailed preview of the day's workshops...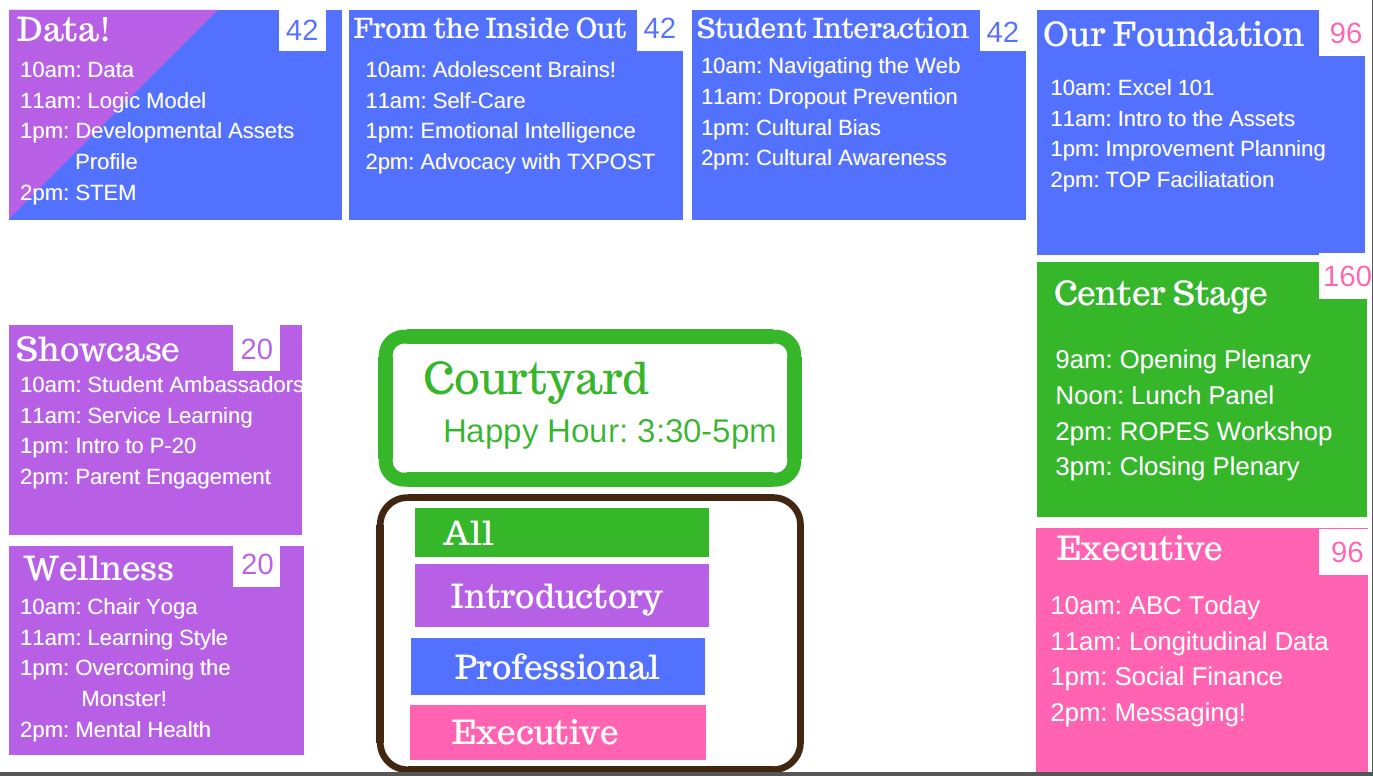 Whova's All-in-One Event Management Software helps event organizers take care of attendees and tedious event logistics. With Whova, event organizers can create the most engaging and organized events ever by improving attendee engagement, increasing networking opportunities, and making event planning much easier. The software is loved by both organizers and attendees worldwide and won the Event Technology Award in 2016.