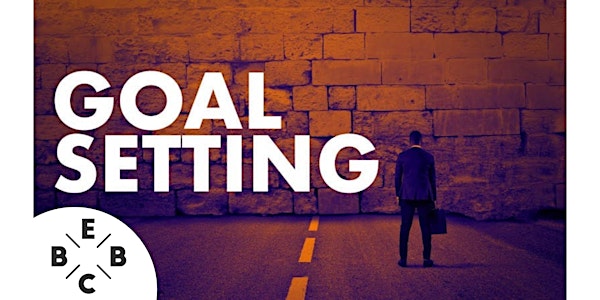 EBBC Brussels | GOAL SETTING | The Book of Mistakes (Skip Prichard)
What if we could identify mistakes before we made them? Come learn with us and create your own path to success. Hosted by EBBC Munich
About this event
At EBBC, our goal is to give people who are serious about their career, personal life and self-development a platform to activate what they read and exchange thoughts with other driven people.
We look forward to seeing you at the interactive EBBC (Entrepreneurial Business Book Club) session. This one centered around the theme of GOAL SETTING. We are reading "The Book of Mistakes" by Skip Prichard. Expect an interesting, introspective and practical session! We activate (y)our Knowledge!
What if the world's most accomplished people are so successful because they avoid nine pitfalls in life that the rest of us are not aware of? In this self-help wrapped in fiction tale, Skip Prichard introduces a young man named David who with each passing day is becoming more disheartened and stressed. His life isn't turning out the way he thought it would. Despite having a decent job, apartment and friends, his life just feels hollow...until one day he meets a mysterious young woman and everything starts to change. David will meet nine people who have each discovered a core truth of achieving a successful and satisfying life by recognizing a key mistake they were making.
Like David, most of us are repeating the same mistakes, and while we may learn from them it is often too late and the lesson comes with a good dose of pain. But what if we could identify the mistakes before we made them? This little parable is packed with wisdom that will help you discover and follow your personal purpose, push beyond your perceived capabilities and achieve more than you ever dreamed possible.
Expert an interesting, introspective and practical session! We activate (y)our Knowledge!
-------------
We encourage you to read the book (and/or a summary, youtube videos, podcasts, ...) beforehand. The more you get into the theme of GOAL SETTING, the more you'll get out of this month's learning.
Practicalities:
Organiser of EBBC Brussels | GOAL SETTING | The Book of Mistakes (Skip Prichard)
We ACTIVATE (y)our KNOWLEDGE
At EBBC we strongly believe in self-education. Knowledge is power, right? Self-education combined with social learning is what we strive for. This makes a dangerously interesting cocktail, best served to an ambitious, entrepreneurial and enthusiastic crowd.
Every month the members of EBBC get together to actively engage around a (business related) book or an interesting topic. These sessions are moderated by knowledgeable members, authors or industry/subject matter experts. Figuring out how to apply certain concepts in the real world, sharing personal experiences and generating new ideas are only a few of the outcomes we look for during each get-together. Additionally, we take the time to pitch business ideas, give feedback and invite interested new people to join one of our sessions.