EBBC Amsterdam - The Hill We Climb (A. Gorman) // an introduction to poetry
What can we learn from poetry and history? Read this very recent inaugural poem, join us and let us find out together!
About this event
At EBBC, our goal is to give people who are serious about their career, personal life and self-development a platform to activate what they read and exchange thoughts with other driven people.
We look forward to seeing you at the monthly interactive EBBC (Entrepreneurial Business Book Club) session in Amsterdam. This one centered around "The Hill we Climb" by Amanda Gorman. Expect an interesting, introspective and practical session! We activate (y)our Knowledge!
DISCLAIMER: Author of the book will not be present. This is by and for the EBBC community and other curious minds.
On January 20, 2021, Amanda Gorman became the sixth and youngest poet to deliver a poetry reading at a presidential inauguration. Taking the stage after the 46th president of the United States, Joe Biden, Gorman captivated the nation and brought hope to viewers around the globe with her call for unity and healing. Her poem "The Hill We Climb: An Inaugural Poem for the Country" can now be cherished in this special gift edition, perfect for any reader looking for some inspiration. Including an enduring foreword by Oprah Winfrey, this remarkable keepsake celebrates the promise of America and affirms the power of poetry.
Find it here or check the video below: https://www.townandcountrymag.com/society/politics/a35279603/amanda-gorman-inauguration-poem-the-hill-we-climb-transcript/
We encourage you to read the book/poem (and/or a summary, youtube videos, podcasts, ...) beforehand. While it is not a requirement, it does make the sessions more interesting and valuable for you as well as the others.
+31634124866
ebbc.amsterdam@gmail.com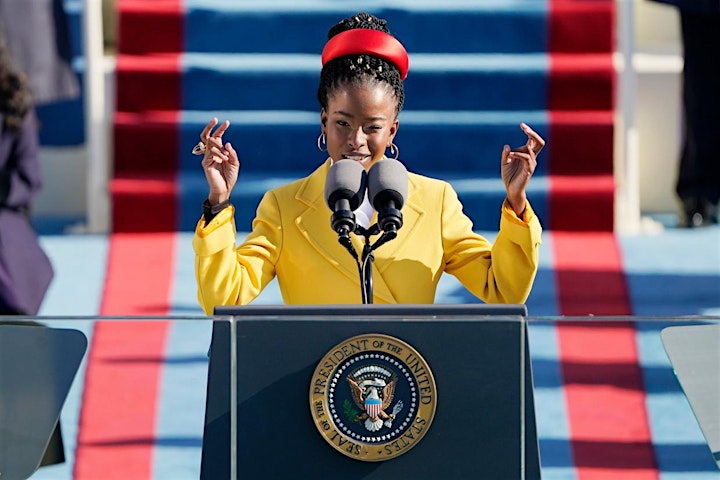 Organiser of EBBC Amsterdam - The Hill We Climb (A. Gorman) // an introduction to poetry
We ACTIVATE (y)our KNOWLEDGE
At EBBC we strongly believe in self-education. Knowledge is power, right? Self-education combined with social learning is what we strive for. This makes a dangerously interesting cocktail, best served to an ambitious, entrepreneurial and enthusiastic crowd.
Every month the members of EBBC get together to actively engage around a (business related) book or an interesting topic. These sessions are moderated by knowledgeable members, authors or industry/subject matter experts. Figuring out how to apply certain concepts in the real world, sharing personal experiences and generating new ideas are only a few of the outcomes we look for during each get-together. Additionally, we take the time to pitch business ideas, give feedback and invite interested new people to join one of our sessions.