EB-5 Visa Info Session – Ho Chi Minh City – 6% Investor Return & Low Fees
Description
About the Event
You are invited to meet with Tim Shih, one of EB5AN's managing partners, to learn more about the EB-5 immigration process. Tim is available by appointment only at Le Méridien Saigon to answer any of your questions. Register for the event and Tim will email you directly to schedule a one-on-one meeting.
Join Tim and find out how you can get Green Cards for yourself and your family through this unique visa program.
IMPORTANT: The minimum EB-5 investment amount will increase from $500,000 to $900,000 on November 21, 2019. Investors who file before November 21 will be grandfathered in at the $500,000 investment amount. Now is the time to seriously consider an EB-5 visa investment for you and your family.
The session will cover the following topics, with a question and answer time at the end:
How the EB-5 visa offers a definite path to U.S. residency vs. H-1B
How to earn a 6% return on investment while awaiting a Green Card
An overview of the EB-5 program rules and process for investors
The requirements for proving lawful source of investment funds
How to evaluate/select an EB-5 investment based on your goals
Added benefits:
Learn about pre-approved EB-5 projects managed by institutional developers with a 25+ year track record and $15+ billion in real estate development experience
Get introductions to experienced EB-5 immigration attorneys to help prepare your source of funds report and file your EB-5 visa petition with USCIS
After the session, meet one-on-one with our CEO, who can answer any of your EB-5 related questions and discuss your personal situation.
Share this page with your friends so they can register and join the session. Space is limited, so you must register in advance to reserve your seat. We recommend you reserve now as many of our other events are already sold out.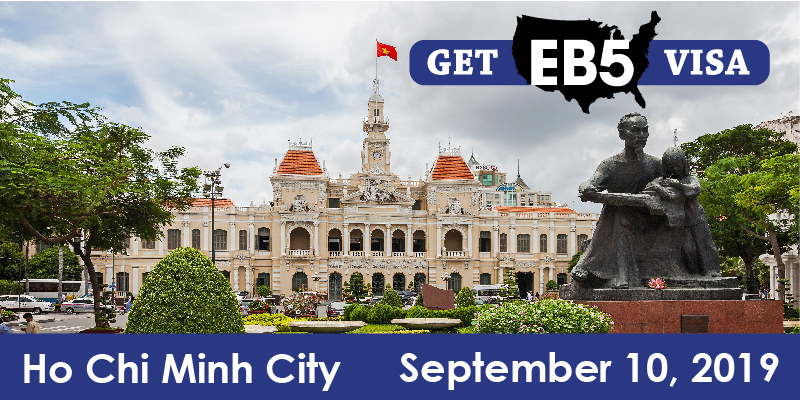 When and Where
Tuesday, September 10, 2019
Le Méridien Saigon

3C Đường Tôn Đức Thắng, Bến Nghé, Quận 1, Hồ Chí Minh, Vietnam
Presenter
Tim Shih
Managing Partner, EB5 Affiliate Network
Tim has extensive legal experience in corporate transactional matters, including complex public and private securities offerings, public and private M&A transactions, banking and corporate restructuring. Prior to EB5AN, Timothy was an attorney at the law firm of Cravath, Swaine & Moore LLP, one of the top law firms in the world where he worked directly with Fortune 500 Companies in the hospitality, media, manufacturing, financial, banking, private equity and real estate spaces. Tim also has extensive entertainment experience having worked as General Counsel for one of the largest entertainment companies in the People's Republic of China. Tim holds a B.S. in Computer Science from Yale University and a J.D. from the Duke University School of Law.