EB-5 One Day Conference: Regional Centers Promotion and Investors Procurement - Face to Face Meeting with Major Migration Brokers and VIP Speakers from China, Taiwan, Korea and the U.S. and Direct Access to Int'l Marketplace

Sunday, February 20, 2011 from 9:10 AM to 4:30 PM (PST)
Event Details
Meet with Chinese Migration Companies with 50%+ Chinese Market Capacity!

WE ARE COMING TO HOUSTON APRIL 29.
BOOK MARK EB5NEWSBLOG.ORG FOR UPDATE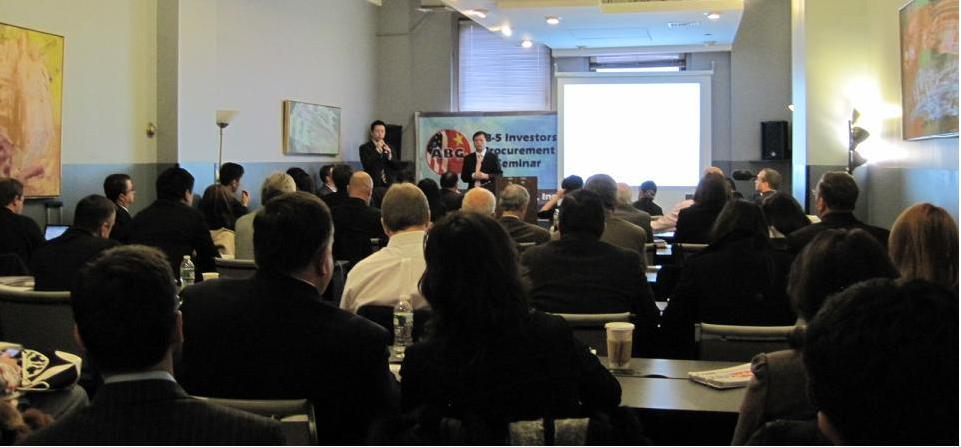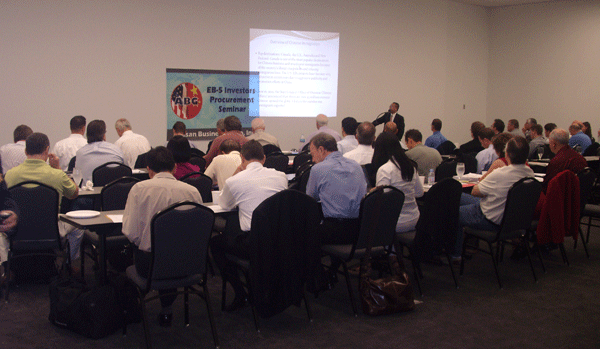 SPONSORED & SUPPORTED BY



The Only EB-5 Marketing Conference
EB-5 Immigrant Investors Provide Alternative Funding Capital for Various Investment Projects in the US

"Brian, very good seminar! You are an EB-5 Super Star!"
- George Livingston, Chairman, RealVest

"Thank you for efforts in hosting the seminar! I found it to be very valuable!"
- James Gray, Managing Director, Synergies Capital, LLC
"Brian, the seminar and meeting were great! I understand a lot now."- Joe Chapuran, Int'l Development Manager, Nebraska Dept of Economic Developement
"Congratulations on a successful seminar. I found the day informative and well orgainized!"
- Steve Morris, Marketing Manager, Mirzam Holdings, Inc.

"Brian, everyone I spoke with said that you had a great semianr, very good job, congratulations!"- Michael Gibson, USAdvisor.org
"I'd like to say how much I enjoyed the meeting, a very good investment of my time and money."
- Brian Mellage, President, Auburn Lake Company

"EB -5 Seminar in New York City was a very interesting, informative and productive meeting.  The presentations were excellent and it also afforded us the opportunity to meet a number of professionals who have strong relationships and contacts in China. Thanks again for this great seminar. "
                                                    - Brian J. Cain, CEO, PACE Healthcare Management, LLC

The federal EB-5 Regional Center Immigrant Investors Program has been becoming very popular in past five years agmonst commerical real estate, manufacturing, and financial industries due to the economic downtown.  Currently there are over 140 approved EB-5 regional centers nationwide, there are over 100 more applications pending.  The program has provided alternative funding sources for many large investment projects that lack of sufficient capital.  China and other Asian nations have been a leading market for EB-5 program.  Almost 2000 EB-5 visas were issued to Chinese investors in FFY2009 and nearly 800 in FFY2010.  As a professional involved in financial business, real estate or any other investment fields, you should learn first hand about the investor trends and find out everything you must know in the ever-changing and challenging marketplace.  You will have a rare opportunity to hear about every aspect of China migration trade and business; and find out why Chinese investors are demanding EB-5 investor visas.  Mr. Su will share his insights and knowledge about the EB-5 program with you at the seminar.  You will also have an opportunity to meet with our VIP speakers and guests as well as audiences from all over the country.

Conference Host and Speaker:

Brian Su, CEO & President
Artisan Business Group, Inc.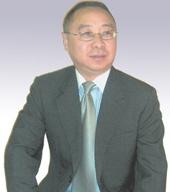 Mr. Su is a leading expert and advisor on EB-5 marketing in Asia and China.  He operates EB-5 China Marketing and Field Support Center, he is also the president of EB-5 China Market Council.  Mr. Su has successfully itroduced over a dozen EB-5 investment projects to China this year, and nearly 5000 job creations committment has been resulted as a result of his efforts. Mr. Su has been interviewed by China Daily, Finanical Times, South Morning China Post, Reuters News, News Week and other major media. He runs a popular EB-5 blog at http://eb5newsblog.org.  Come, mingle and talk with Mr. Su to find out how you can better position your investment projects in the marketplace and effectively secure international finance and funding from foreign investors; share your thougths and discuss your issues with Mr. Su one-on-one in Vegas.

Featured Speakers and VIP Guests (Tentative):
Mr. David Enterline, Immigration Attorney
WTW - Taipei Commercial Law Firm (Taiwan)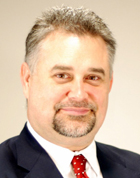 Of Counsel at WTW – Taipei Commercial Law Firm and a resident of Taipei, Taiwan, David has lived and worked in Greater China since 1993.  He began his legal career with the Dallas immigration boutique law firm Tidwell Swaim & Associates, formed by the late Sam Tidwell. David's professional career has been predominately practicing U.S. immigration law in China, Hong Kong, and Taiwan where he frequently travels and speaks on EB-5 law.  He is a member of the American Immigration Lawyer's Association and has been listed in "An International Who's Who of Corporate Immigration Lawyers" published by Law Business Research. During his career, David has also held several other positions, including serving as the Representative for the Oklahoma International Marketing Office in Taiwan representing the State of Oklahoma Department of Commerce concurrent with his legal practice. In addition to his EB-5 practice, David consults on inbound and outbound investment, international corporate and commercial matters, regional business development, and international dispute resolution.  David received his BA and JD degrees from the University of Oklahoma and a Master of Laws degree from McGeorge School of Law in Sacramento California.
Mr. Michael Gibson, Managing Director
USAdvisors.org


Mr. Gibson is an EB-5 due diligence expert.  He also operates EB5info.com which provides information on the EB-5 visa program. His firm has been recognized as EB-5 Media Service Provider of the Year in 2010.  Mr. Gibson also serves on the board of directors with the Association to Invest in the USA (IIUSA).  His previous work experience was with Citicorp where he worked in the Capital Markets and Investment Banking divisions as a broker-dealer, securities, foreign exchange, derivatives, money market, credit & debt analyst and portfolio risk manager.  His duties involved overseeing Citi's financial operations, structuring financial instruments and hedging bank and client risk and investments in emerging markets in Latin America, Africa and the Middle East. In 2007 he established USAdvisors.org as an organization to assist foreign nationals with their EB-5 visa investment decisions.

Ms. Hong Yu, US Project Manager
Wailian Overseas Consulting Group (China)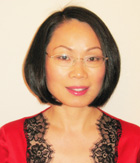 Ms. Yu is the US Project Manager for Wailian Overseas Consulting Group headquartered in Shanghai, with over 20 offices around China and the U.S.  Mr. Yu is responsible for selecting reliable EB-5 projects for the company.  Wailian is one of the largest EB-5 migration consulting firms in China and is hosting "Invest in the U.S.A.(Guangzhou) Summit 2011" in March 29-20, 2011.  The company has successfully served over 400 Chinese EB-5 investors in 2010. Ms. Hong will be introducing her company and activities to our audience.
                                        
                           
Mr. Lu Sun, Vice President
MasLink Group (China)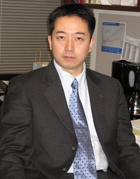 Mr. Sun is a former financial advisor with Citi Smith Barney and Edward Jones; he is highly experienced and knowledgeable in EB-5 project selection and marketing.  He offers frequent workshops to Chinese high net worth individuals on asset management and investment. Mr. Sun is a Beijing native and graduate of the University of Illinois at Chicago. He is responsible for the company's US business division.  Mr. Lu spent average eight months a year in China promoting EB-5 regional center projects to Chinese investors. MasLink Group is a licensed and bonded migration consulting firm headquartered in Beijing, with offices in major Chinese cities such as Shanghai, Hangzhou, Chongqing.  The firm organized the US Immigration and Investment (Beijing) Forum 2009 where over 30 US investment projects were showcased for the first time Chinese investors. Mr. Sun will be sharing his insights on EB-5 reigonal center marketing and investors procurement in China.
Mr. Brian Dickens, Administrator, Commercial Innovation
Idaho Department of Commerce


Since 2005, Brian Dickens has worked to promote innovation industry growth and technology based economic development for the Commercial Innovation Division of the Idaho Department of Commerce. He oversees the Idaho Innovation Council. He also serves as a council member of the Higher Education Research Council and is a member of the Development Committee of the Idaho Technology Council. He is a former U.S. Marine with a degree in Professional Aeronautics and an MBA from Boise State University. Mr. Dickens travels frequently to China and Korea to promote Idaho EB-5 regional center projects and other investment opportunities in the State of Idaho. He will share his international experiences of promoting EB-5 projects to Asian investors.
Mr. John Jiang, US Managing Director
Henry Global Group (China)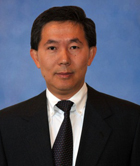 Mr. Jiang is the U.S. Managing Director for Henry Global Group USA. Henry Global Group is one of the largest Chinese migration service providers, with 50 offices in China and North America. Mr. Jiang is responsible for selecting EB-5 projects for the company. Henry Global has been actively in promoting EB-5 projects in California, Wisconsin, Wyoming, and other states.  Mr. Jiang is going to share his insights on how his company selects a vialble investment project for the Chinese marketplace.

Mr. Yongjin Lee, Immigration Attorney
Jin Lee Law Group (Korea & US)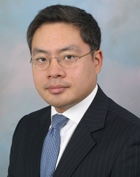 Mr. Lee is a principal attorney with Jin Lee Law Group based in New Port Beach, California, with office in Seoul, Korea. He specializes in serving Korean investors who are looking for EB-5 investment opportunities in the U.S. He has extensive working relationship with major emigration brokers in Korea.  Mr. Lee will share his insights and knowledge about Korean investors and the EB-5 marketplace in Korea.


Mr. John Li, Managing Director
EB5Supermarket.com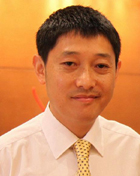 Mr. John Li, the President/CEO of  Systemtek Technologies, a top Chicago base internet marketing and and Chinese localization firm with offices in Shenzhen, Guangzhou and Changsha, China. The firm is one of the preferred and approved service providers in China selected by the US Department of Commerce.  Mr. John Li operates one of the largest China based EB-5 Chinese language information portals EB5Supermarket.com. The website is a direct connection and gateway between the U.S. EB-5 project principals, investment opportunities, real estate developers, immigration attorneys, professional services and the Chinese investors around the world.  Mr. Li received his MS degree of Computer Science from Roosevelt University in Chicago. Mr. Li will share his insights on utilizing Chinese online platform and tools to promote EB-5 projects directly to Chinese investors.
Ms. Melody Chen, Managing Director
Aritsan Business Group, Inc. (HK)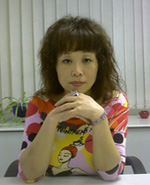 Ms. Melody Chen is the managing director of Artisan Business Group Asia/Pacific Office.  Artisan Business Group, Inc., is a Sino-US investment advisory and consulting firm based in Springfield, Illinois. Ms. Chen is responsible for Artisan's China operation; she is highly experienced with EB-5 regional center marketing and has extensive working relationship with licensed migration companies around China. She will be sharing her thoughts on how Regional Center gets prepared for meetings and negotiations with migration brokers in China.
Mr. Brian Terwillier, Vice President

NES Financial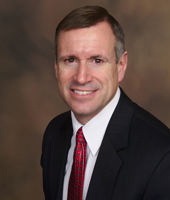 Mr. Terwilliger specializes in complex multiparty escrows, including working with many Regional Centers to streamline their EB-5 escrow administration process.  He will address the importantance of escrow process for foreign investors.  Mr. Terwilliger has been in the escrow and 1031 exchange business for twenty four years.  His experience includes business development, administration, and managing groups specializing in complex corporate escrow transactions, 1031 exchanges, tax-exempt debt financing, institutional custody, and mortgage custody.  Prior to joining NES Financial, Mr. Terwilliger was with JPMorgan Chase and its predecessor banks. Brian has a finance degree from Illinois State University, and a MBA from Lake Forest Graduate School of Management.  Mr. Terwilliger will explain the importance of escrow administration.



Dr. Winner Xing, CEO/President
Worldway Investment and Immigration (China)
Dr. Xing is the CEO of Worldway Immigration, a HK registered immigration consulting firm with offices around China. The firm is highly experienced in EB-5 marketing and consulting.  Worldway is the winner of EB-5 News Blog EB-5 Chinese Broker of the Year 2010.

Ms. Lucy Shih, CEO
Haiyi Immigration and Education Group (China)
Ms. Shih is the CEO of Haiyi Group, a licensed migration and international educational agency headquartered in Shanghai since 1992. Haiyi Group is exploring new opportunities with US EB-5 program.
 
Mr. George Ekins, Managing Principal
Los Angeles Regional Center & Las Vegas Regional Center
During his tenure with the commercial real estate firm Marcus & Millichap, Mr. Ekins has been involved in the sale of over $1 billion (USD) of real estate. Throughout his career in real estate, he has purchased, renovated, and sold real estate with domestic and international partnerships. Mr. Ekins manages a real estate portfolio valued over $80 million. Before his present career in commercial real estate, Mr. Ekins lived in China for four years, operating manufacturing facilities and managing international exports in China and Taiwan. He is a licensed commercial real estate broker, holds a BA in international business and speaks Mandarin Chinese.  Mr. Ekins will be sharing his unique experiences of marketing Los Angelese Regional Center EB-5 projects in China and Korea.
Audiences: Welcome all professionals in financial, banking and capital industries; commercial real estate developers, immigration attorneys, economic development offiicals, and business consultants.

Workshop Venue: Stratosphere Hotel Las Vegas at http://www.stratospherehotel.com.

Cancellation Policy:  The registration is non-refundable.  If you cancel your attendance, you will be eligible for next event. A full refund will only be issued if the event is cancelled by the organizer.

Other EB-5 Events
EB-5 Seminar: Regional Center Development, Management and Project Creation (Feb 19 Las Vegas)

Invest in the U.S.A. (Guangzhou) Summit 2011 (March 19-20 China)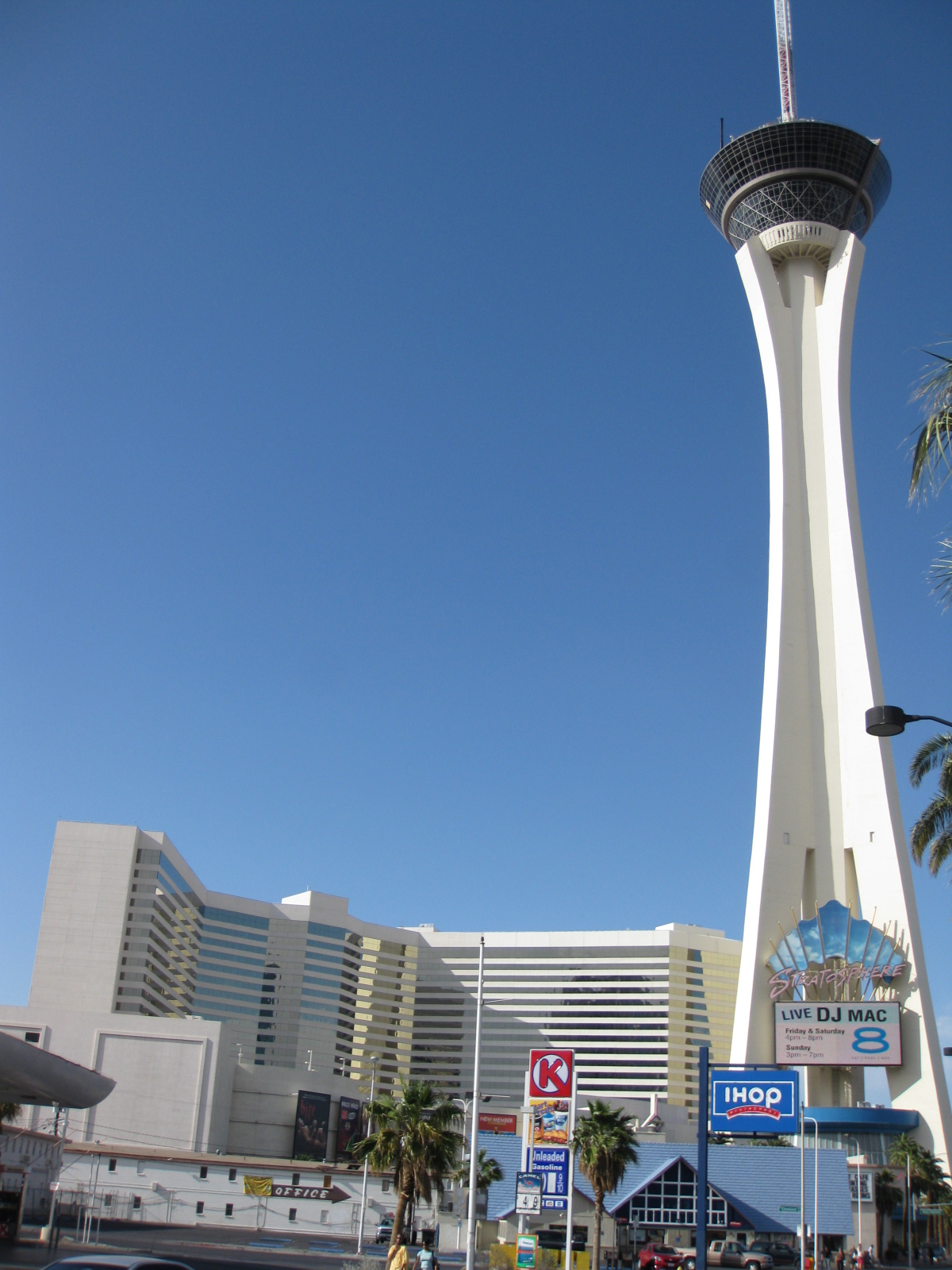 Have questions about EB-5 One Day Conference: Regional Centers Promotion and Investors Procurement - Face to Face Meeting with Major Migration Brokers and VIP Speakers from China, Taiwan, Korea and the U.S. and Direct Access to Int'l Marketplace?
Contact the organizer
When & Where
Stratosphere Hotel, Majestic Room, 24th Floor
2000 Las Vegas Blvd South
Las Vegas


Sunday, February 20, 2011 from 9:10 AM to 4:30 PM (PST)
Add to my calendar
EB-5 One Day Conference: Regional Centers Promotion and Investors Procurement - Face to Face Meeting with Major Migration Brokers and VIP Speakers from China, Taiwan, Korea and the U.S. and Direct Access to Int'l Marketplace