Description
Rolling Royals & Skudda Up Ent Presents
---
The EAV Festival for Entertainment, Art & Vendors
---
Who | The Rolling Royals Management Mavens and Skudda Up Entertainment are coming together to showcase the talent of the artist they work with. In addition, we are showcasing the work of local vendors.
---
What | The event will have live music performances, local vendors, refreshments & more. Please just us for amazing performances from the following artist. If you are purchasing a ticket to support an artist, please make sure you select their name upon purchase, otherwise, you can purchase a general admission ticket. Be sure to follow them:
Instagram @FilthyRichP - FilthyRichParis.com
Instagram @ItsJimmyJay
Instagram @TooDopeForRehab
Instagram @Lap0nte
Instagram @KoulieNation
Instagram @To_Wallace
Instagram @WhoIsKayyP
Instagram @SkuddaOGBabaJohnson
---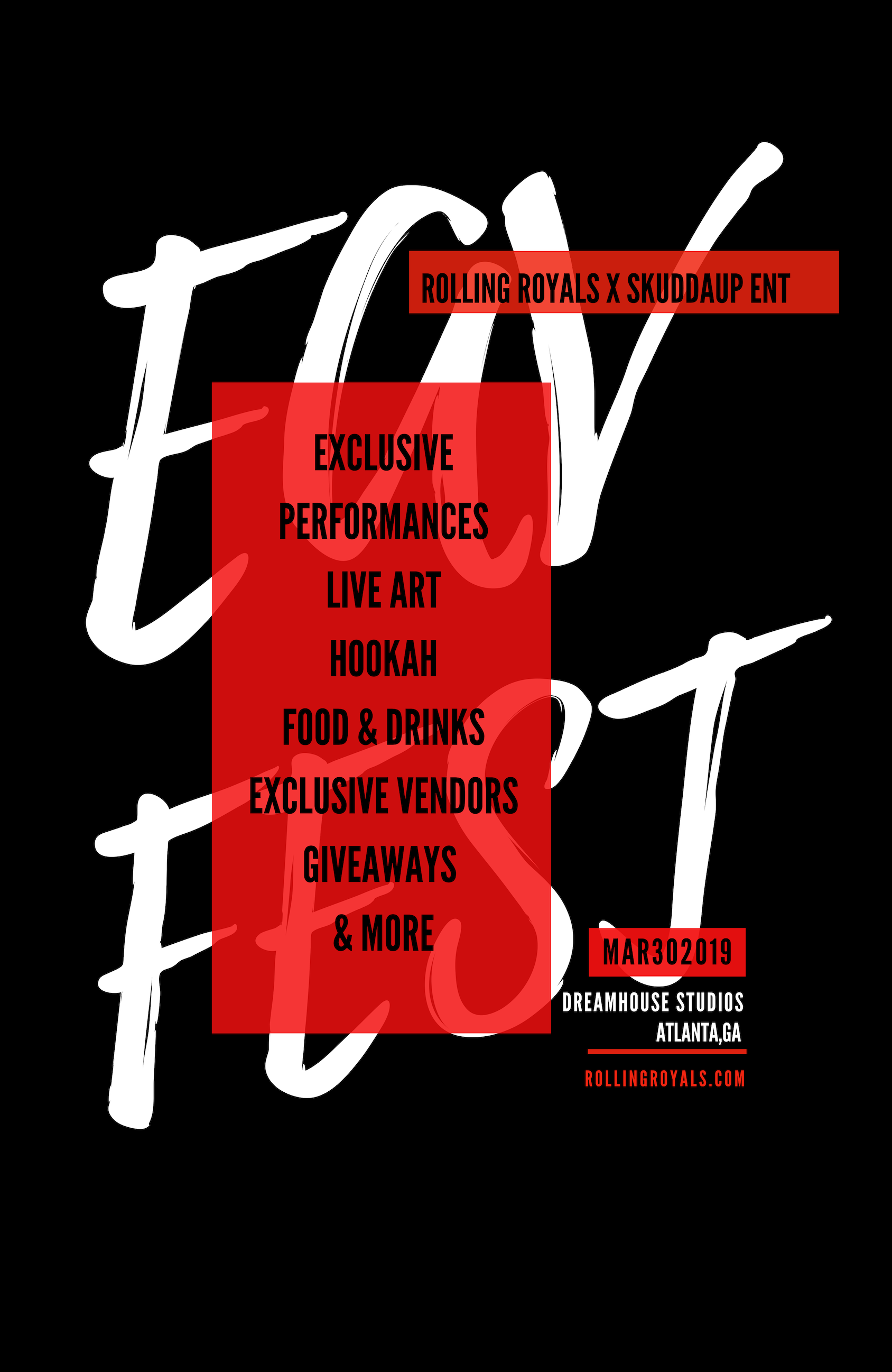 ---
Music by BlaqOut The DJ - Instagram @BlaqLikeTheColor
In addition to the artist, there will also vendors including;

Royal Designz
Nana Boss Candles
BSW Creations - Instagram @BSW_Creations
So Reblish - Instagram @SoReblish
Boss Lady Blingz - Instagram @BossLady_Blingz
Lexy Simone Shades - Instagram @LexySimoneShades
Food for purchase from Her Caribbean Soul Instagram @Her.Caribbean.Soul
and more...
---
Where | The famous Dream House Studios located @ 6043 N Henry Blvd, Suite D, Stockbridge, GA, 30281
---
When | Saturday, March 30, 2019, @ 8 PM - Performances begin at 9 PM.
---
Why | Join us for an exciting event where you can find a new artist to support, network and have a great time!
---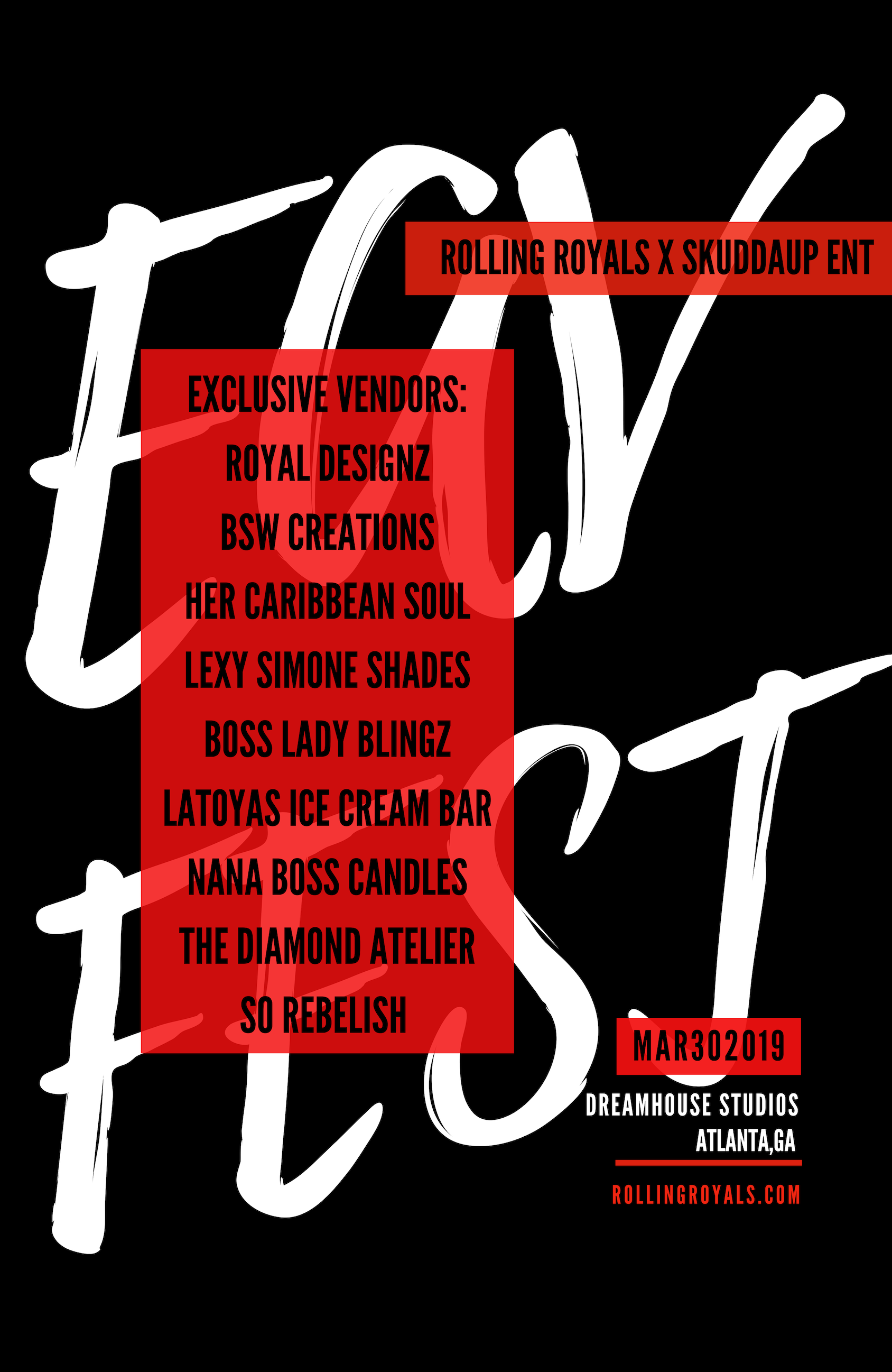 ---
There will be plenty of free parking. Tickets can be purchased at the door for $10. There will be food and drinks sold on site. There will be hookah's available for purchase. This event is 21+. If you are interested in vending the event, please send an email to ContactUs@RollingRoyals.com.
Visit RollingRoyals.com for more information.