EatZa Pizza: A Guitars For Glory Fundraiser by EatUP Rochester.
About this Event
Join Guitars For Glory for a night of community, music, and handmade Neapolitan wood-fired pizzas. Founded in 2013, Guitars For Glory focuses on placing guitars with people in need around the world. In just six short years, over 500 guitars have been placed in over 60 countries. Hundreds of lives and communities have been impacted through the gift of music. The heart of GFG is to see as many people gain access to quality instruments as possible. Come out to support the ongoing mission and work of GFG, and help us continue to equip the world for worship.
It's been many years since the last Guitars For Glory fundraiser. The GFG team felt it was time to rally the incredible Rochester community, our friends and family, and the network of supporters that have all played a very important role in the growth of GFG.
This year GFG has decided to partner with their friends at EatUP Rochester, an initiative that focuses on cooking great meals for people when they need it most. We can't think of two things that bring people together more than amazing food and music. GFG & EatUP has been hard at work mastering the art of wood-fired pizzas that will leave you wanting more!
Guitars For Glory has set a goal for this years event to raise $10,000 help place 40 more guitars before the end of 2019.
There is no fee to come to the event and enjoy the evening. Yep, that's right! It's free. How does Guitars For Glory raise the funds at the event? We'll be selling pizzas, drinks from Knucklehead Brewing, having a silent auction, and you will be presented with other opportunities to donate to the cause. However, pre-registering will help our team gauge how much dough to make ahead of time. Your reward for paying ahead of time?.. A little bit of a discount! We'll also have Zweigle's Hot Dogs available for those adults and kids who don't dig pizza.
For more information on pizza pricing, please review the registration options.
Day of event pricing:
Pizza: $20 // Hot Dogs: $3 // Sodas & Water: $2 // Knucklehead Beer: $4
Event will be capped at 350 people. So don't wait too long to register.
*Cash, Check, & Credit Card will be accepted.
Oh, you want to know what music you'll be enjoying at the event?
We're so glad you asked. One of the biggest blessings we've experienced at GFG has been the privilege we've had to connect with amazing musicians and artists around the world. This year, we are honored to have Zach Winters joining us for an evening "house show" style concert. Zach has been a wonderful supporter and encourager of GFG since it's inception.
Zach Winters is a naturalist—his work and life often woven together. Winters' songs resonate with the sacred and the commonplace—companionship, wrestling with the divine, passing seasons, and the pursuit of a tangible beauty. His music has more kinship to the poetry of Frost and Tagore than to his contemporaries.
In the last few years, Winters has been on tour throughout the US, Canada, Australia & New Zealand, musically migrating with his family and playing shows with Josh Garrels, Johnnyswim, Holly Arrowsmith, A Boy & His Kite, Tow'rs, Will Reagan, Aaron Strumpel, & others. He has had the honor to sing for Syrian refugees, laboring mothers, orphans in Mexico, and his friends, neighbors and family.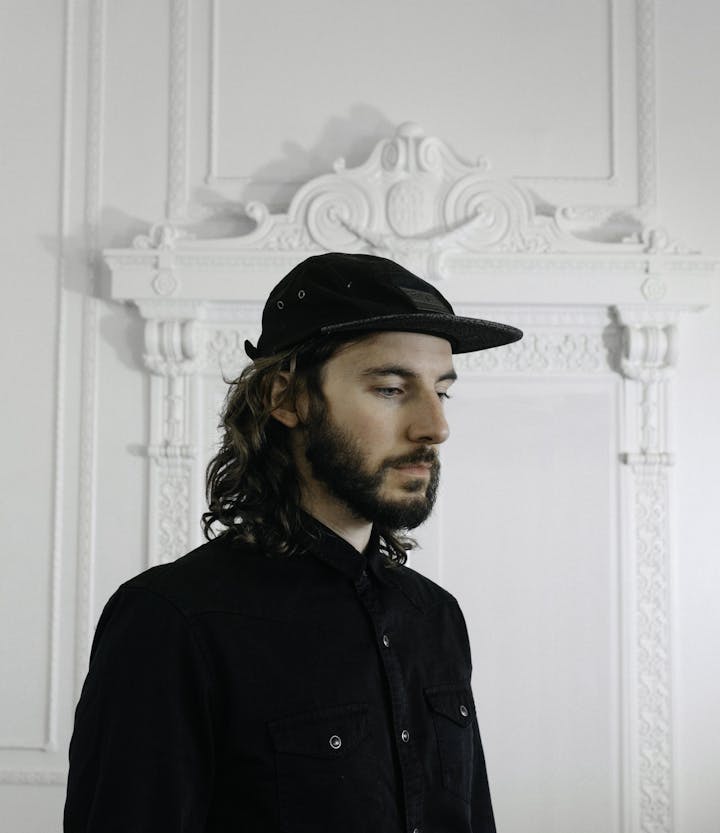 We couldn't do this without our sponsors!
Huge thanks to the following sponsors for believing in the mission of GFG and the heart of EatUP Rochester. Your generous contributions are making a huge difference.
Ooni Pizza Ovens
Zweigle's Hot Dogs
EatUP Rochester
Royal Oak Charcoal
Growley Leather
Panera Bread
Corey Paul Functional Art
Ink & Pine Design
Journey Instruments
Tyler Amps
Monte Alban
Midnight 30 Music
Amiels Submarines
Lisa Mayberry Photography
More coming soon!