Location
First Commonwealth Bank
500 E Waterfront Drive
Homestead, PA 15120
Description
Join Pittsburgh Professional Women as we celebrate the new release of the book Eat Your Feelings from local author Lindsey Smith.

Lindsey Smith ,AKA The Food Mood Girl, will discuss how we can learn from our cravings and use mood-boosting ingredients every day, no matter WHAT you're feeling. It's TRANSFORMATIONAL! She'll walk us through the process of writing her book, and share some of the tasty recipes found inside.
Bonus: Every person attending will receive an autographed copy of Lindsey's newest book: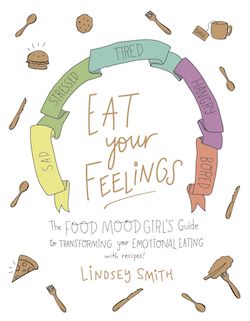 Eat Your Feelings is a humorous and a one-of-a-kind cookbook by The Food Mood Girl, Lindsey Smith. It's currently the only cookbook on the market that breaks recipes down by emotions and uses ingredients to actually help boost your mood.
During our time together, Lindsey will be sharing her food mood journey along with a demonstration on how we can all learn to eat our feelings for emotional and mental well-being. Get ready for some tasty and mood-boosting treats.
Who: Professional Women who enjoy learning and networking with others
When: Tuesday, March 13th at 6pm
Where: First Commonwealth Bank. Waterfront Location
Registration: $30 includes snacks made by Lindsey from the recipes in Eat Your Feelings, and an autographed copy of the book.
Pittsburgh Professional Women began in 2002 as a women's resource, educational and empowerment organization. We offer local educational events designed to impact your life and business while networking with other successful professional women.
About First Commonwealth Bank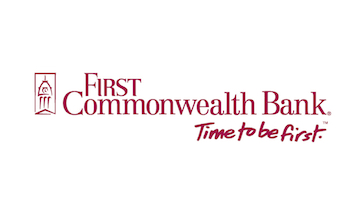 First Commonwealth Bank is a mission-driven community bank with offices located throughout 20 counties in Western Pennsylvania and Central and Northern Ohio, including commercial banking loan production offices in Cleveland and Columbus, Ohio and mortgage loan offices in Stow and Dublin, Ohio. We are big enough to deliver all of the services of a large bank, yet small enough to allow for one-on-one, individualized relationships with our clients, including consumer, small business and commercial banking services as well as insurance, investments, trust and estate planning.
At First Commonwealth Bank, we passionately work toward our mission to improve the financial lives of our neighbors and their businesses. To enhance the quality of life of our community members, we provide financial support to local programs and encourage our team to volunteer within their communities.
Link: http://www.fcbanking.com/banking/smallbusiness/index.html
The Food Mood Girl, Lindsey Smith, is a health and wellness coach, speaker, and author with a passion for helping everyone live a more vibrant life through self-love and healthy choices. She has been a featured expert on The Lisa Oz Show, CBS News stations, WTAEand KDKA's Pittsburgh Today Live. She has also been featured in Pittsburgh Magazine, Whirl Magazine, Edible Allegheny, Girls Life Magazine and Shape Magazine.
Lindsey is also a freelance writer for several publications including Livestrong, SFGate Healthy Living, ModernMom Nutrition and TheNestWoman Nutrition, and on-camera talent for e-how.com.
Her latest book, Eat Your Feelings, has been featured on Oprah.com, Good Morning Texas, and the Hallmark Channel's Home & Family.
Please share this event with a friend!
Note that your registration is a commitment to attend and no refunds will be offered. If you purchase a ticket and find yourself unable to attend, consider sending someone in your place instead.