Eat Well Stay Well 2015 One Day Immersion

Saturday, May 16, 2015 from 8:30 AM to 5:00 PM (EDT)
Event Details
One Day Immersion
A Healthy Plant-Based Lifestyle Event 
"Let food be thy medicine and medicine be thy food." – Hippocrates 
Saturday, May 16, 2015, 8:30 a.m. to 5 p.m.
Mercy Medical Center, 301 St. Paul Place, Baltimore, MD
Take charge of your health!  Add years to your life . . . and life to your years!
Heart disease, obesity, cancer, diabetes, auto-immune diseases and other chronic conditions are afflicting more and more Americans and their families every year.  Pills and surgeries may treat some of the symptoms, but they do not offer a cure, they are extremely expensive, and they often lead to a poor quality of life. Did you know that most of these conditions can be prevented, and in some cases even reversed, by adopting a whole-food, plant-based diet?  Come join us for a fun and informative day-long event to hear the latest scientific and medical findings and to learn how to make the transition to a delicious, healthy, and rewarding new lifestyle!
Event Details
v  8:30 sign-in, light breakfast and networking
       9:30 – 5:00 speaker program
v Enjoy delicious whole-food, plant-based meals: light breakfast and lunch provided by Whole Foods Market
v  Featuring local and nationally known presenters
v  Cooking demonstrations with samples
v  Mini-fitness breaks throughout the day
v  Chance to meet and network with other health-conscious individuals
v  Handouts, recipes, coupons
v  Door prizes
v  Book and DVD sales
v  $109 SPRING SALE through May 10, 2015
      $129 per person May 11 through May 15, 2015
      $150 per person at the door (if seating available)
v  Parking in adjacent Bunting Garage included in ticket price
About Our Presenters
Chef AJ has been devoted to a plant-based diet for almost 40 years. She is the host of the television series Healthy Living with CHEF AJ which airs on Foody TV. With her comedy background, she has made appearances on The Tonight Show Starring Johnny Carson, The Tonight Show with Jay Leno, The Late Show with David Letterman and more. A chef, culinary instructor and professional speaker, she is author of the popular book Unprocessed: How to Achieve Vibrant Health and Your Ideal Weight, which chronicles her journey from a junk-food vegan faced with a diagnosis of pre-cancerous polyps, to learning how to create foods that nourish and heal the body.
Based in Los Angeles, Chef AJ teaches a monthly sold-out seminar, and teaches how to create meals to transform health, how to deal with cravings and food addiction and addresses  the emotional side of eating.  She is the creator of the Ultimate Weight Loss Program, was the Executive Pastry Chef at Sante Restaurant, creator of Healthy Taste of LA and the YouTube cooking show The Chef and the Dietician, and is proud to say that her IQ is higher than her cholesterol.  Chef AJ  holds a certificate in Plant-Based Nutrition from Cornell University and is a member of the American College of Lifestyle Medicine.  Learn more about Chef AJ at www.eatunprocessed.com.
Chef AJ will discuss the keys to breaking food addictions and achieving ultimate weight loss, and she will also demonstrate how to "make healthy taste delicious" in a lively presentation with John Pierre.
John Pierre is a renowned nutrition and fitness expert sometimes referred to as a "Trainer to the Stars" because he trains Hollywood celebrities, rock-stars, and Fortune 500 executives. Assisting a wide range of clientele, including military personnel, hard-core athletes, and people of all backgrounds and fitness levels, John's passion is to help everyone. Credited as being one of the first pioneers in the U.S. to create "brain-building" classes that enhance cognitive fitness in our geriatrics community, 25 years of experience has provided John with a unique understanding and ability to help others with cognitive challenges.
Through the decades, John witnessed his office progressively fill up with new clients who suffered from increased mental and physical decline. This inspired him to share his knowledge with a greater number of people by writing a book. His first published endeavor, The Pillars of Health, discusses the four solid principles that provide everyone with a strong foundation for lasting, lifelong wellbeing. John shows that attaining vibrant health can be fun, enjoyable, and doable. Visit John Pierre to learn more at www.johnpierre.com.
John will discuss how eating wholesome, delicious foods, engaging and expanding our mind with cognitive fitness modalities, challenging our body with joyous physical motion, and embracing a loving and compassionate outlook create the solid "pillars" that lead to lifelong wellness.  John will also lead fitness and movement breaks throughout the event.
Dr. Monica Aggarwal is board certified in Nuclear Cardiology, Cardiovascular Disease, and Internal Medicine, and is the Director of Echocardiology Services at Mercy Medical Center in Baltimore, MD.  Dr. Aggarwal has numerous clinical publications, national presentations and honors to her credit.  She is a member of Women in Cardiology and is a Fellow of the American College of Cardiology.  
Dr. Aggarwal has a particular interest in nuclear cardiology, transesophogeal echocardiography and women's health.  She is passionate about prevention of heart disease and conducts frequent cardiovascular risk assessment screenings in the community.  She takes great joy in empowering people to make lifestyle changes to improve their cardiovascular health, including by using a healthy diet to prevent and treat disease.  Visit Dr. Aggarwal to learn more at www.drmonicaaggarwal.com.
Dr. Aggarwal will discuss the role of a plant-based diet in maintainig a healthy "microbiome" for disease prevention and longevity.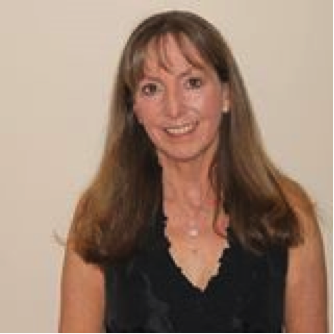 Dr. Dana Simpler is a board certified Internist and graduate of University of Maryland Medical School who has been in private practice in Baltimore for 26 years.  She has always been interested in nutrition to treat disease, and currently recommends using a plant-based diet to fight cancer, heart disease, and diabetes. Dr. Simpler has gone outside typical medical conferences to become educated in the latest nutritional science as it relates to disease treatments, which makes her approach to nutrition unique among today's physicians.  Learn more about Dr. Simpler at www.DrSimpler.com.
Dr. Simpler will provide an informative presentation on the powerful connections between the Standard American Diet and the rising rates of obesity and chronic diseases such as heart disease, Type 2 diabetes, and many types of cancer, and the health benefits of a whole-food, plant-based diet.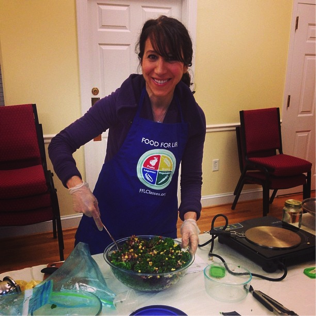 Sharon McRae is a plant-based Certified Health Coach residing in Howard County, Maryland, who has been applying principles of health and nutrition in her own life for more than three decades. She became a health coach to fulfill her passion of helping others feel their best and achieve and maintain optimal health. Sharon is also a certified instructor for the Physician's Committee for Responsible Medicine's (PCRM) Food for Life program, teaching nutrition and cooking classes at locations throughout the community.  As a married mother raising three children in a whole-food, plant-based lifestyle, Sharon is happy to share her practical tips for bringing the benefits of this healthful way of eating and living into any household.  Sharon offers nutrition and health coaching to clients and families and conducts special events such as workshops, seminars, and food store tours.  For more information about Sharon, visit www.EatWell-StayWell.com.
Sharon will discuss "taking the next step":  resources to help you continue your journey into a whole-food, plant-based dietary lifestyle.
Get Inspired – Get Healthier – Live Longer – Go Plant-Based!
*Cancellation policy:  Full refund will be issued prior to April 25, 2015.
When & Where

Mercy Medical Center
301 St. Paul Place
Baltimore, MD 21202


Saturday, May 16, 2015 from 8:30 AM to 5:00 PM (EDT)
Add to my calendar