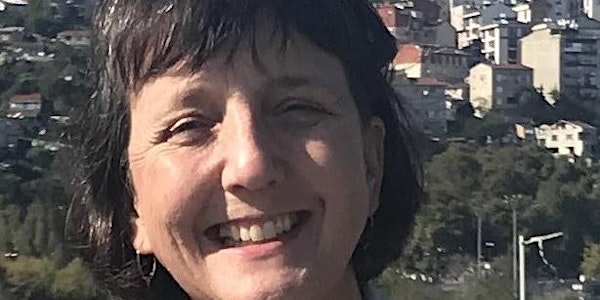 EAT-UPTM: Coaching Caregivers to Implement Intervention
Event Overview
Refund Policy
Contact the organizer to request a refund.
Eventbrite's fee is nonrefundable.
About this event
Description:
This talk is based on an intervention model, called Easing Anxiety Together with Understanding and Perseverance (EAT-UPTM). Mealtimes promote family bonds, support health and nutrition, and are connected with parents' feelings of success. Difficult mealtime behavior lead to family stress and lifestyle changes. Individualized intervention packages, where parents are a primary member of the team, work to improve the feeding, eating, and/or mealtime challenges of children with disabilities and their families. There are many evidence-based strategies that are effective for addressing food refusal behaviors. Researchers have identified behavioral strategies such as pairing preferred and less preferred foods, reinforcement for interaction with less preferred food (e.g., using preferred bites of food), are effective in expanding the number of foods a child will accept. Most of these strategies, however, have been implemented by professionals, not parents. This talk will include trans-disciplinary, evidence-based practices from the science of behavior analysis, that can be implemented during mealtimes and snack times to help children safely eat the same foods as the family, thereby reducing stress of parents while increasing food acceptance by children. The presenter will address four aspects of mealtimes (food characteristics, communication, the physical environment, and the social environment) and will discuss the implementation of these practices through caregiver coaching. There are 3 BACB Learning CEUs available for this event!
Learning Objectives: 
1. Discuss four primary areas to address to promote mealtime participation of children with pediatric feeding disorder (i.e., food characteristics, social environment, physical environment, and communication).
2. Describe facilitation of caregiver implementation through coaching and modelling using behavioral feedback, to help parents to identify occasions for functional communication, and possible maintaining consequences for a behavior.
3. Describe how to promote improved mealtime participation of children using evidence-based strategies.
Speaker Bio:  Deirdre is an assistant professor in speech and language pathology at The College of St Rose in Albany, NY. She has worked in the area of autism and developmental disability for 25 years. She specializes in behavioral feeding disorders and language disorders in children with autism and other developmental disabilities and her current publications and research are in the area of pediatric feeding disorders. In addition to holding certification as an SLP, Deirdre is a board-certified behavior analyst-doctoral level, and she teaches and uses behavior management skills in graduate classrooms and clinic settings.