Description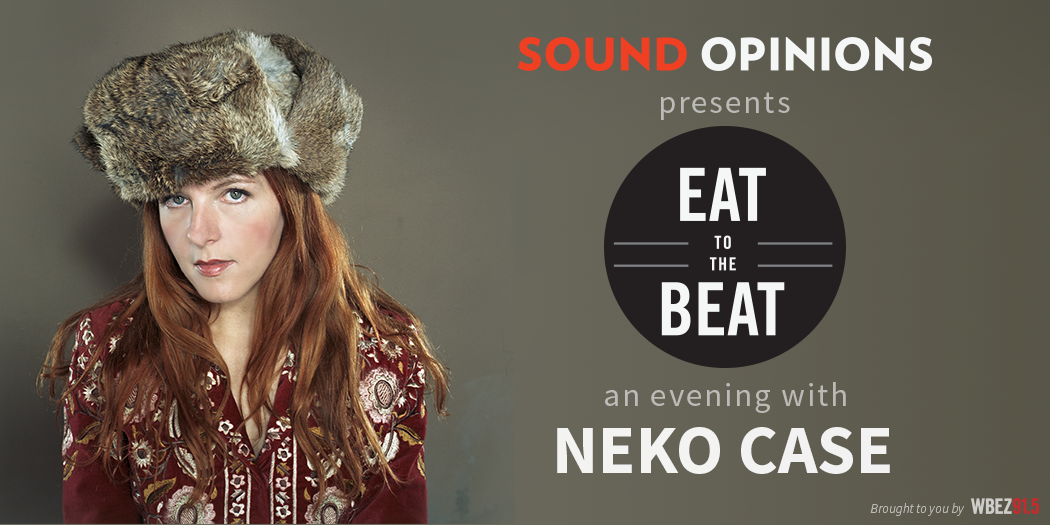 Jim DeRogatis and Greg Kot of Sound Opinions are hosting a one-of-a-kind dining event with singer/songwriter Neko Case at the recently restored Chicago Athletic Association. Enjoy amazing food and drink and celebrate Neko's two decades in music, her hometown roots, and new 8-album box set.
Sound Opinions has asked acclaimed chefs to prepare fabulous courses using Neko's esteemed catalog as inspiration. Featuring Matthias Merges of Yusho, Mindy Segal of Hot Chocolate, Rob Levitt & Allie Levitt of The Butcher & Larder, Illiana Regan of Elizabeth, Jason Hammel & Sarah Rinkavage of Lula Cafe, Pete Coenen of Cherry Circle Room and Leigh Omilinsky of Nico Osteria.
TICKETS
$200: Individual Ticket for Dinner
$275: VIP Experience (Dinner, plus pre-dinner reception with Neko, Jim & Greg, as well as cocktails provided by famed mixologist Paul McGee).
NOTE: The VIP Cocktail Experience starts at 6pm, one hour in advance of the main dinner.
* ALL proceeds benefit Sound Opinions & Chicago Public Media, and a portion of your donation is tax deductible.
---