Description
Join six outstanding Los Angeles chefs at Preux & Proper in Downtown LA on Monday, August 15th at 6:30pm PST for Eat These Fish!
This is a west coast debut of Eat These Fish! and you won't want to miss this stellar celebration of well-managed and under-appreciated species of fish. Together, we'll get a delicious taste of what happens when conservationists, fishermen, government, and chefs work together.
Space is strictly limited and we expect the event to sell out.
Get your tickets early!
FEATURING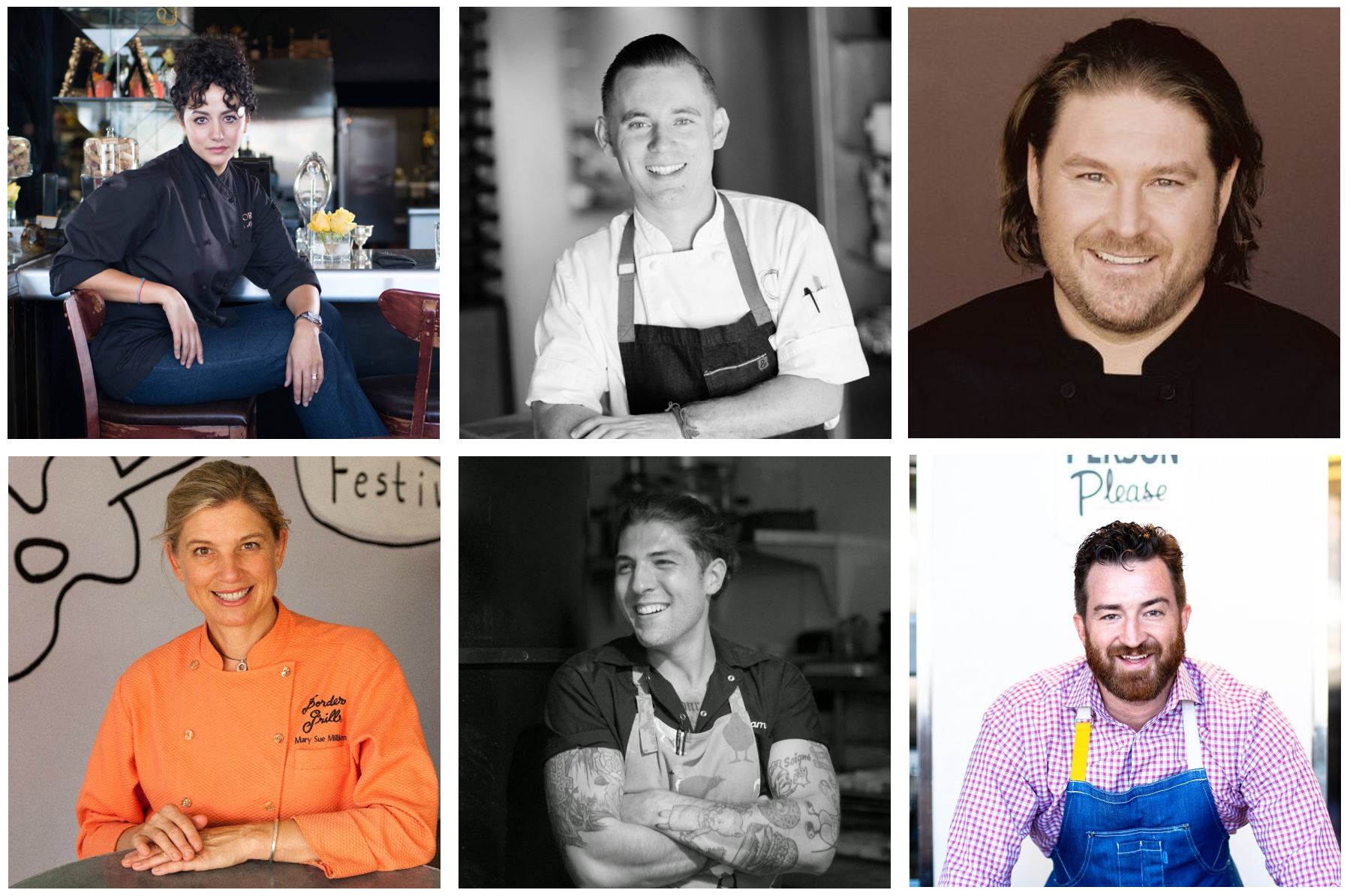 Chef Elia Aboumrad, Hotel Normandie // Chef Tristan Aitchison, Providence // Chef David LeFevre, M.B. Post, The Arthur J, Fishing with Dynamite // Chef Mary Sue Milliken, Border Grill // Chef Samuel Monsour, Preux & Proper // Chef Christian Page, Cassell's
ON THE MENU
Welcome Reception
Exclusive champagne & oyster bar with Kumamoto oysters from Humboldt Bay
Chef Mary Sue Milliken
Alaskan Snow Crab Agua Chile with Grapefruit and Avocado
Chef Elia Aboumrad & Christian Page
Black Mussels with House Made Chorizo, Summer Peppers, Tomato Concasse and Parsely
Chef Tristan Aitchison
Lingcod with Pink Lady Apples, Lardo & Foie Gras
Chef Samuel Monsour
Vermillion Rockfish with Lady Edison Country Ham, Anson Mills Grits and Pot Liquor Demi
All meals are with unique wine pairings from Southern Wine & Spirits
---
Proceeds benefit Chefs Collaborative and a portion of your ticket is tax deductible.
---
THANK YOU LOS ANGELES PARTNERS
Bauscher Hepp, Cape Seafood and Provisions, Dock to Dish, Environmental Defense Fund, Luigi Bormioli, Monterey Bay Aquarium Seafood Watch, Santa Monica Seafood, Southern Wine & Spirits