Eat Local First Week 2012 (July 14-21)
Description
KICK-OFF PARTY AND LOCAL FOOD FEISTA
Admission gets you access to live local music from Listen Local First artists Young Rapids, Frau Eva, and Typefighter, a buffet of local BBQ/sides and a ticket for one local beer! 21+ only.
Saturday, July 14
3-7 p.m. - $25
Acre 121
1400 Irving Street NW
Washington, DC 20010
Organized by:
---
FREE SCREENING OF "FRESH"
I
n conjunction with Think Local First DC's "Eat Local First" week-long celebration,
The Big Bad Woof, Inc. partners with Busboys & Poets to screen the documentary FRESH, an enlightening
call to action outlining the vicious cycle of our current food production methods, while celebrating the farmers,
thinkers and business people across America who are reinventing our food system.
This event is part of the monthly Conversations in the Corridor at Busboys & Poets in
Hyattsville, MD (typically held every second Sunday of the month from 5:00 p.m. - 7:00 p.m.).
Email

citcevents@thebigbadwoof.com

for more information.
Sunday, July 15
5-7 p.m.
Busboys & Poets in the Arts District Hyattsville
5331 Baltimore Avenue
Hyattsville, MD 20781
Organized by: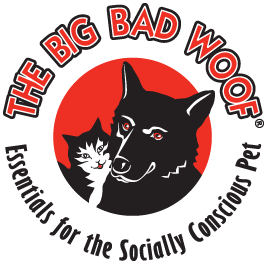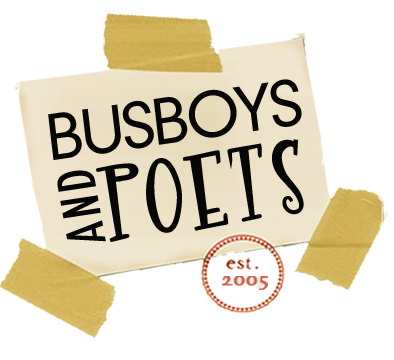 ---
FEMIVORE AWARDS RECEPTION AND HAPPY HOUR
Three amazing women will compete for guest votes during the Happy Hour for a $1,000 award to support their locally sourced food projects built around the ideas GROW, NOURISH or INSPIRE. A Happy Hour including samples from a Femivore sourced menu will be hosted by owner and successful Femivore, Ris Lacoste, celebrating local women food producers where it matters most, on the plate and in the glass. The same menu will be available throughout Eat Local First Week with a portion of the proceeds going towards Think Local First DC programs all year.
Show your support of Women in the DC Food Movement by sponsoring FEMIVORE as part of our week long celebration of local food, farms, chefs and independent businesses.
Monday, July 16
5:30-7 p.m. - $50 Happy Hour and Awards Reception
7:00 p.m. $85 Femivore Sourced Dinner
2275 L Street NW
Washington, DC 20037

Organized by: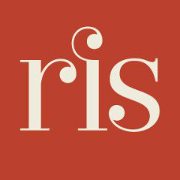 ---
EDIBLE URBAN GARDEN TOUR AND AFTER PARTY
Greening DC One Garden at a Time is the theme for this year's tour. Explore city spaces and residential gardens that will open their doors and gates for the public to see what growing good food in our own backyards, front yards, rooftops, and empty lots is all about. It's a chance to ask questions, learn from and hear what inspires some of the city's best gardeners.
The tour will feature a collection of public and private sustainable gardens, guerrilla gardening (learn how to make seed bombs), a workshop with DC Greenworks to learn the importance of and how to install a rain barrel and after-party at OLD CITY green with seasonal food, cocktails and music by the Sligo Creek Stompers.
Set up as a self-guided tour (bike, walk or drive), you will have the opportunity to meet the gardeners, ask them questions and get inspired.
The tour is self-guided and will cover several miles so a bike or a car is recommended.
Tuesday, July 17
Gardens open for touring 5-8 p.m.
OLD CITY green
902 N Street NW
Washington, DC 20001
A BIGGER FUTURE FOR LOCAL FOOD: Industry Panel and Reception

Wednesday, July 18, from 3 to 7 p.m.
At The Phillips Collection Auditorium
3 p.m. Panel and Audience Discussion
Followed by a Reception at 5 p.m. at Tryst at the Phillips
21st and Q Streets NW | Dupont Circle Metro Accessible | 1600 21st St. NW, WDC 20009
Panelists will discuss actions and strategies for continuing to grow the local food movement with restaurants, grocery stores, farms, CSAs, markets, and artisanal products. We'll have numerous opportunities throughout the panel for audience participation: contribution of ideas, questions, or experiences that have worked to grow availability or capacity.
Panel Featuring: Joel Salatin of Polyface Farms; Ann Yonkers of FreshFarm Markets; Jim Epstein of Blue Ridge Produce; Tommy Langford of Ellwood Thompson's Local Market and Dawson's Market; Erin Johnson of Sandy Spring CSA; Matt Mulder of Arcadia; David Winer of EatWellDC; and moderated by Flavor Magazine.
Reception Featuring: Tryst, Local 16, Whipple Farms, Goûter, Copperfox Distillery,DC Brau, and Barboursville Vineyards.

We welcome attendees from across the food industry to join us in this discussion of action and ideas for a bigger future for local food!
Organized by:




---
STARTUP KITCHEN CHOPPING BLOCK COMPETITION
Hear
the finalists
present their concepts before a panel of food industry veterans who will critique business plans, offer constructive advice, ask probing questions, and review the general soundness of the concepts. The event is free and open to the public, but tickets must be reserved (see top).
Wednesday, July 18
7-9 p.m.
Domku
---
LOCALS UNPLUGGED: TRANSFORMING BUSINESS FOR THE LOCAVORE
We live in a time in which people want to know where their food comes from, who grows it and how it was raised. Consumers choose the farmers market over grocery store and fancy themselves a home chef. Join the
panel discussion of how businesses are growing, sustaining and adapting to this changing consumer behavior.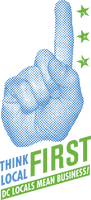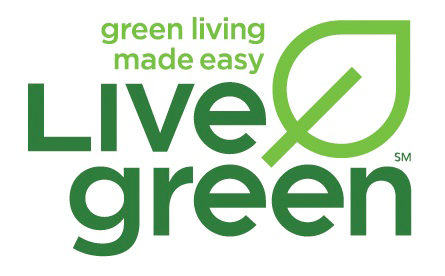 ---
LOCALLY SOURCED COCKTAILS
Enjoy locally sourced cocktails created with Honest Tea by our mixologist and live music from Rene Moffat. Suggested $10 donation at door with 2 free drink tickets. A portion of the sales go to the Eat Local First campaign.
Tryst at the Phillips


1600 21st St. NW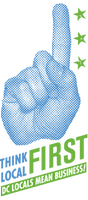 ---
SNAIL OF APPROVAL NOMINEE HAPPY HOUR
Come out and toast Eat Local First week while learning all about Slow Food DC's Snail of Approval awards and this year's nominees! The Snail of Approval is SFDC's opportunity to recognize the local food producers who contribute to our community through their daily commitment to quality of food and taste, the sustainability of its
origins, and preserving authentic food traditions and craftsmanship. Online nominations close June 30 and the selection process will begin in July. Ripple, one of 2011 Snail of Approval winners and a strong supporter of local farmers and co-ops, will host and tell us a little bit about what it means to be a Snail winner. Tickets include 2 drinks and a sampling of hors d'oeuvres. A special farm-to-table dinner menu will be available to attendees who would like to stay and dine after the happy hour.
Space is limited, so be sure to purchase your ticket soon!
5:30-8 p.m.
Ripple
3417 Connecticut Avenue NW
Washington, DC 20008


Organized by:


---
STARTUP KITCHEN LAUNCH PARTY
Three finalists are competing for the chance to open their own pop-up restaurant during Eat Local First Week 2012. On July 18, the finalists will present their concepts before a panel of food industry veterans who will critique their business plans, offer constructive advice, ask probing questions, and review the general soundness of the concepts. The winner will be announced on July 20 at the StartUp Kitchen Launch Party at Domku.
Domku
821 Upshur Street NW
Washington, DC 20011


---
FARM-TO-STREET PARTY
Enjoy scrumptious dishes made with ingredients from local farms, drink local craft beer and wine, shop local retailers and take craft food classes in the pop-up park, and hear music from Listen Local First! To see a full list of participating restaurants, organizations, and businesses, click here. Tickets are $15 (online or cash/credit at the event) and include two food tickets.
Saturday, July 21
V Street NW, between 13th and 14th
(Entrance is on 13th and V St. NW)
Organized by: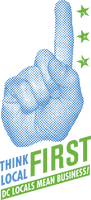 Organizer of Eat Local First Week 2012 (July 14-21)
The Office of the Deputy Mayor for Planning and Economic Development (DMPED) assists the Mayor in the coordination, planning, supervision, and execution of economic development efforts in the District of Columbia with the goal of creating and preserving affordable housing, creating jobs, and increasing tax revenue. DMPED pursues policies and programs that create strong neighborhoods, expand and diversify the local economy, and provide residents with pathways to the middle class..
Think Local First DC,
since
our formation in 2006, we have been dedicated to supporting local independent businesses in our nation's capital. Our mission is to transform Washington, D.C.'s economy by developing and implementing solutions that strengthen the local independent business community and improve its ability to make D.C. a more equitable, inclusive, and vibrant place to live.