Description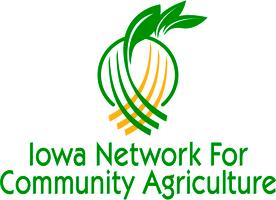 Presents: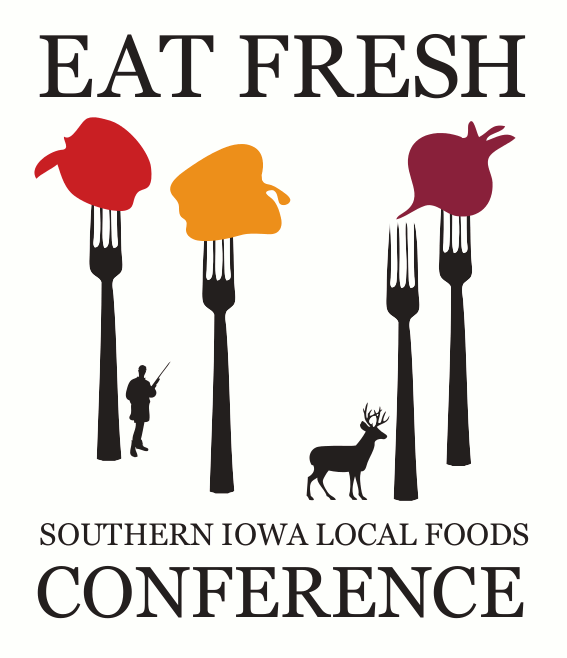 INCA's 16th Conference
March 22nd and 23rd, 2013
Albia, Iowa
Goals:
To connect and educate consumers, producers and outdoor enthusiasts

To enhance and expand production of local foods

To support local hunting of wild game and wild edibles
Kickoff Events: Friday March 22nd:
Dinner and Performance
A Theatrical Reading of Farmscape: The Changing Rural Environment
Written by Mary Swander, Iowa Poet Laureate
Directed by Dave Paxton and Performed by Community Members
Talkback with the author to follow performance
Conference Day Events: Saturday, March 23rd:
Keynote Address by Mary Swander
Breakout Sessions
Lunch
Vendors with Displays and Products for Purchase
Ask the Experts
__________________________________
Meet Our Speakers:
Mary Swander: Keynote
Mary Swander is the Poet Laureate of Iowa. She has written numerous books of poetry, non-fiction, and drama. Her latest is Farmscape: The Changing Rural Environment. Swander is a distinguished professor at Iowa State University where she teaches creative writing. She spends her summers on her acreage near Kalona, Iowa in the middle of an Amish settlement where she lives in an old one-room school house and raises most of her own food, growing a large vegetable garden, goats, and geese.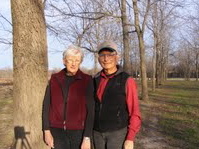 BILL Hanson: Nut Grower Bill is a graduate of Iowa State Univ. with a B.S. in Engineering and has an M.S. in Engineering from Univ. of Colorado. He and his wife Geri first started planting native black walnuts in 1974 & started planting grafted (improved variety) black walnuts in 1983 on a site just northeast of Centerville, Iowa. This site is located on a portion of their 500 acres of farmland.
Commercial sales of cracked black walnuts & kernels began in 1989 under the label Ben's Black Walnuts. Their plantings peaked at over 600 grafted trees. Their sales increased to over 4000 lbs of packaged kernels – distribution was mainly in super markets distributed along a line from Fairfield to Indianola Iowa and to specialty markets in Oklahoma.
Their equipment included a complete line of orchard care equipment, self propelled harvester, tree shaker, nut cleaner & dryer, commercial cracker, electronic sorters & packaging equipment.
The Ben's Black Walnuts business was sold in 2005. The Hanson's retained the trees and orchard care equipment. The black walnuts are now processed at Valparaiso, Nebraska just north of Lincoln.
Bill is a long term member of the Iowa Nut Growers Association, served as the President of the Northern Nut Growers Association (a national & international organization) and serves on an Advisory Committee for Indian Hills Community College (IHCC). He is actively engaged with IHCC in establishing a nut tree planting at the Centerville Campus. This planting includes a wide variety of nut trees and is planned to be the largest grafted hickory planting west of Pennsylvania.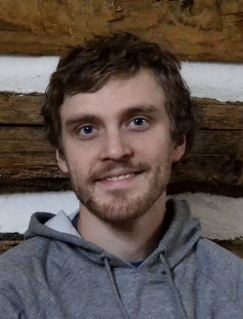 Grant Olson: Seed Savers ExchangeGrant developed an interest in self-sufficient living while growing up in the fields and forests of southwest Wisconsin. He currently creates educational and interpretive content for Seed Savers Exchange in Decorah, Iowa, and maintains their display gardens during the growing season.
Seed Savers Exchange is a non-profit, 501(c)(3), member supported organization. Their mission is to conserve and promote America's culturally diverse but endangered food crop heritage for future generations by collecting, growing, and sharing heirloom seeds and plants. Today, the 890-acre Heritage Farm, near Decorah, Iowa, is their home. They maintain many thousands of heirloom garden varieties, most having been brought to North America by members' ancestors who emigrated from Europe, the Middle East, Asia and other parts of the world.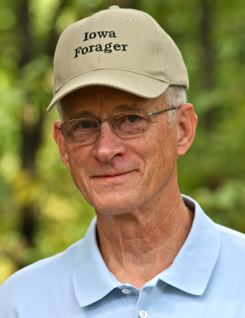 Mike Krebill: Wild Edibles Hailing from Keokuk, Mike Krebill is an Iowa State grad and a member of the National Wild Foods Association Hall of Fame. He regularly attends regional and national wild food events, where he is well known. Mike has keynoted for and led hikes at the North Carolina Wild Foods Weekend in late April, and at the Nature Wonder Weekend in West Virginia in mid-September. Mike is a perennial favorite at the Wild Food Summit on tribal land in northwestern Minnesota, held in mid-June. He co-chaired the 2012 Midwest Wild Harvest Festival during the last weekend of August at the Wisconsin Badger Camp south of Prairie du Chien. During the 30 years that he lived in Michigan, he presented frequently at statewide science and environmental education conferences. He did wild food sessions for teachers at two North American Alliance for Environmental Education conferences. (NAAEE conferences draw people from 50 different countries.) He enjoys serving as a technical editor in his retirement, and has edited five books on wild edibles plus two fruit and berry guides. He somehow finds time to serve as vice president and newsletter editor of the Prairie States Mushroom Club. And he occasionally writes articles for the Iowa Outdoors magazine. Before he got busy, he was a middle school science teacher for 35 years, and preceding that, a naturalist and nature centers director for six. Kids loved him, and he was famous for taking students outdoors. His dandelion donuts were legendary.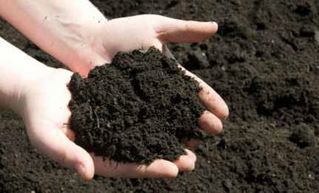 Duane Headings: Soil Health Duane Headings is a soil consultant with International Ag Labs. Duane has diligently studied the teachings of Dr. Carey Reams and International Ag Labs for the past 6 years. His focus is on Improving the soil - to Improve plant health- to improve the health of the consumer. Duane makes fertility recommendations for commercial agriculture growers, orchards, market gardens, greenhouse production, family gardens, and turf. He lives in Bellevue, Iowa with his wife Janet, and their 5 children.

David Yoder: Soil Health David Yoder is a soil consultant and dealer for International Ag Labs and also is the owner of Fox River Produce. He grew up on a dairy farm and has been growing and selling vegetables and flowers for 10 years. In looking for ways to improve the soil and grow better crops, David started soil testing and consulting with International Ag Labs. After attending 4 seminars on Dr. Reams' method agronomy and implementing his concepts on the farm with great personal success, David is very excited about the potential for the future of food producers. David lives in Bloomfield, Iowa with his wife Edna Faye and 5 children.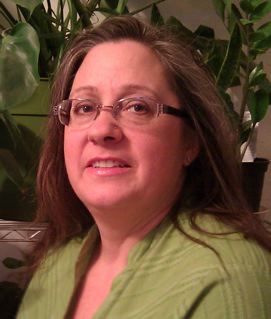 Gayle Curtis: Herbalist Gayle Curtis of Whispers (whispersherbal.com) is a Certified Master Herbalist. Curtis lives in Lucas County with her family near Oakley, Iowa. Born and raised in Thunder Bay, Ontorio, her love of nature came naturally, spending summers tromping through the woods with her grandfather. Those memories and love of nature were rekindled when she and her husband moved to rural Lucas County in 1985. Curtis has spent the intervening years studying herbs and plants, and learning many ways to utilize them. She continues to grow in knowledge of natural health fields, currently studying for her Herbal Science and Doctor of Naturopathy Degrees.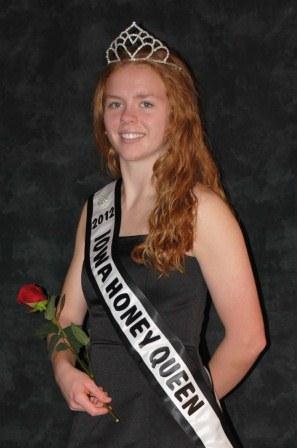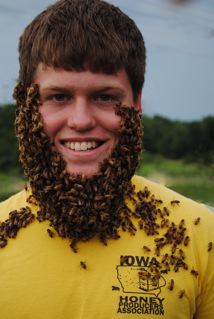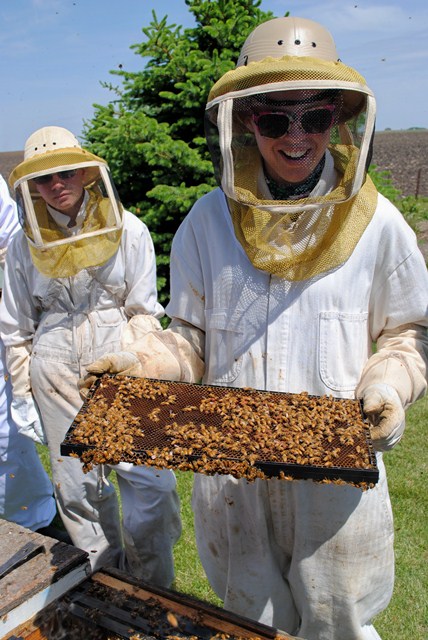 The Beard Family: Bee Queen and Her Family
Renae Beard is the 2012-13 Iowa Honey Queen. As Queen, this Lucas Countian and University of Northern Iowa Freshman has spoken at numerous events around the state ranging from being interviewed on a Mason City radio station, to presenting at the Iowa Arboretum's Arbor Day celebration where she smoozed with Governor, Terry Branstad. Beard as well, is busy as a bee. Renae and the Beard family, her parents Jackie and Randy, and brother Greg, are bee scholars.
Renae and Greg started bee keeping five years ago after they applied to become bee scholars with The Iowa Honey Producers Association youth mentor program. The association brought them their first hive. The first year, a mentor came to work with them; they also attended beekeeping classes in Winterset. By the time Renae applied to become Honey Queen she had won Youth 4H beekeeping awards, given presentations, created posters, and community projects. Her goal as queen is to help teach others about the value of bees, create awareness of beekeeping, and to promote the consumption of honey.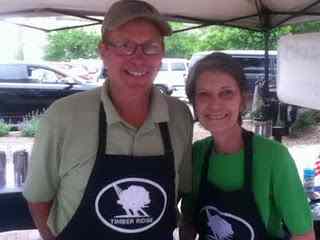 Peter Woltz: Iowa Food Co-op Peter is a Coop 'Producer' and Board President of Des Moines' Iowa Food Coop. He is the owner of Timber Ridge Cattle Co. Timber Ridge is known for its Flax Fed Verified beef smoked meat products including summer sausage, beef sticks, and jerky. The products are marketed by Peter and his wife, Cindy, at the Downtown Des Moines Farmer's Market, in regional retail outlets, and through the Iowa Food Coop.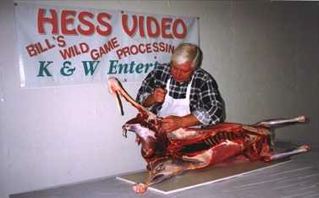 Bill Hesselgrave: Deer Processing, Fish Filleting and Knife Sharpening Video Series Bill Hesselgrave is a journeyman meat cutter and skilled outdoorsman who provides outdoor enthusiasts with down-to-earth teaching skills and techniques. He started cutting meat in 1960 and started processing wild game for hunters in 1965. Bill is an avid sportsman and fisherman. He owns a video company called Hess Video Productions.
Our "Ask the Expert Panel" includes: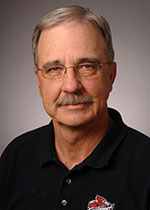 Mark Carlton: ISU Extension and Outreach Field Agronomist Since 1996 Mark's primary responsibilities in his present position are to work with area farmers and agribusiness in all aspects of crop production. His area of expertise is plant disease. Both his undergraduate and graduate degrees were in Plant Pathology. Mark's thesis was in Bacterial Canker of Tomato. He worked as a plant disease diagnostician in the Plant Disease Clinic at Iowa State for more than 4 years. During that time period, Mark was involved in Master Gardner training and other educational programs. He enjoyed traveling across the state with Entomologists, Horticulturalists, and Foresters visiting with citizens of Iowa about various plant problems. That experience gave him an opportunity to learn about plant problems of trees, turf, gardens as well as those we see on farms.
Questions frequently asked of Mark:
Mark, my evergreen tree is not doing well. What can I do?
Leaves have bumps all over them and are falling off the tree, is my tree going to die?
Why are my tomatoes turning black on the bottom?
Is this a good grass?
Dianna Daly-Husted: Environmental Public Health Director of Appanoose, Davis, Lucas, and Monroe Counties Dianna Daly-Husted is a State Standardized Food Inspector for ADLM Counties, Environmental Public Health. Dianna has held the position of Environmental Health Specialist for 13 years. She was employed by the City of Ottumwa for 8 years and has been employed by ADLM for the past 5 years and is currently the Director. Dianna conducts food inspections to determine compliance with applicable rules, standards and regulations; review facility plans and specifications; previous inspection reports and operating and construction permits. She responds to written requests from public and private entities or individuals for information or technical assistance; assists them with problems or questions they may encounter and explains and clarifies rules, regulations and policies. She investigates food borne illnesses, determines outbreak sources, institutes measures to stop or prevent outbreaks, conducts follow-up investigations, interviews and collects necessary samples for analysis. Dianna lives in Blakesburg, Iowa with her husband Marion.
Questions frequently asked of Dianna:
Do I have to have a license to sell food on the Courthouse lawn?
Do I need a license to sell baked items?
If I ask for a free will donation do I have to have a food license?
What can I sell at a Farmers Market?
If I am non-profit am I exempt from licensing?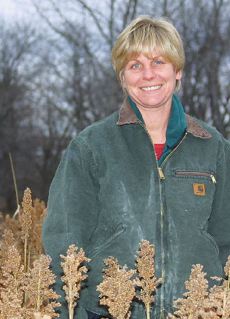 Helga Offenberger: Private Lands Wildlife Specialist with Iowa Department of Natural Resources Helga has done Private Lands work for the Iowa DNR for 11 years in South Central Iowa. Her main duty is to assist private landowners enhancing habitat on their porperty. This position blends well with her passion for people and the land. She has studied Animal Ecology at Iowa State and Education at Upper Iowa.
Personally, Helga lives on a small farm with her family and is continually trying to become more self sufficient - raising cows to chickens, beets to popcorn and annually canning wild venison.
Questions frequently asked of Helga:
What habitat is lacking on my land for deer, quail, waterfowl and pheasant production?
What programs are available to help me add the needed habitat?
How do I harvest deer, quail, waterfowl and pheasants?
I have too many deer! Help!
Have any good recipes for wild game?
Tell me more about the new CRP practice I've heard about called Pollinator Habitat.
___________________________________
Conference Itinerary
Albia Brewing Company on the North Side of the Square
11 Benton Avenue, Albia, Iowa 52531
3:30-5:30 p.m. Local Foods in Southern Iowa: Group discussion about the past, present and future of local foods in southern Iowa. Open invitation
5:30-7:00 p.m. Pasta and Pizza Buffet
7:00-8:30 p.m. "Farmscape": A collaborative drama performed by members of the local community depicting the changing environment of rural Iowa. Mary Swander, Iowa's Poet Laureate, a distinguised professor of English at Iowa State University and producer of "Farmscape", will be joining us for the viewing of the production and will be engaging in a question and answer session following the perfomance.
__________________________________________________________________________________
Saturday, March 23rd, 2013
Trinity United Methodist Church and Family Life Center
1117 Benton Avenue East
Albia, Iowa 52531
8:00 a.m. Registration Begins / Mingle with Vendors
9:00-10:00 a.m. Welcome, Conference Navigation, Keynote presented by Mary Swander
10:00-10:30 a.m. Break / Mingle with Vendors
______________________________________________________________________________________
10:30-11:45 p.m. 1st Workshop
1ASeed Savers Primer presented by Grant Olson Each spring, gardeners prepare for the growing season by filling their shopping carts with seeds and transplants. The purchase can be a significant investment, but seed saving can reduce the cost and allow you to create a 'perpetual garden' - one where the seeds you collect from this season become the miracle of next year's spring. Learn the essentials of saving seeds from a few simple crops - heirloom tomatoes, lettuce, pease and beans - and begin your own seed-saving journey.
1BGrafting Nut Trees presented by Bill Hanson Learn the advantage of grafting nut trees. See a grafting demonstration. Learn site selection criteria for the different types of nut trees: Black Walnut, Chestnut, English Walnut, Hazel, Heartnut, Hickory-shagbark Hickory-shellbark, Pawpaw, Pecan & Persimmon.
1CThe Benefits of Healthy Soil and the Importance of Soil Testing presented by Duane Headings and David Yoder What are the benefits to you and your crop for achieving healthy soil? What are the benefits of soil testing? Learn how to take accurate soil samples and how to read the soil analysis and recommendations to improve the quality of your soil and maximize your crop production. Demonstrations will be provided and discussed.
1DThe Benefits of Bees and Honey presented by Iowa Honey Queen and Family Learn the benefits of bees and pollinators for your garden and the planet and how to attract and support them. Find out the reasons why it is beneficial to eat honey produced especially in the same area you live in. Take home some ideas for preparing recipes using honey.
1EThe Stories of Herbs presented by Gayle Curtis Come learn the history of herbs. Throughout time, herbs have been used for medicinal purposes, in cooking and as fragrances. Gayle will share some of her practical and fun ideas for their uses and benefits.
1FBefore Local was Local presented by Mary Swander Mary Swander was growing most of her own food before "local food" was even in our vocabulary. Documented in her memoir,Out of this World, Swander lives in an old one-room Amish schoolhouse where she raises a large organic garden, goats, sheep, and geese. Among the Amish, she has learned to live simply, become as self-sufficient as possible, and become a steward of the land. In this session, she will share her knowledge of her no-till gardening method and food preservation--from root cellaring to dehydrating. She will also share insights into the Amish methods of "green" living.
1G10:15-12:00 Care and Processing of Venison by Bill Hesselgrave takes you from the field to the freezer using only sharp knives. This video shows hunters how to field dress, clean, skin and process the game they harvest so they will always have good tasting meat. Bill will show you how to use the weight of the carcass to do most of the work for you and how to use the natural separations of the meat to bone and the different muscle groups to your advantage. Chronic Wasting Disease and Lead Fragmentation are addressed. Question and answer time to follow.
_________________________________________________________________________________
11:45-1:15 p.m. *Lunch/Mingle with Vendors and "Ask the Experts"
*Potato Bar with Toppings from Local Producers
____________________________________________________________________________
1:15-2:45 p.m. 2nd Workshop
2AComplete Seed Saving Part 1 presented by Grant Olson In the days before seed catalogs, collecting and saving seeds for the next year's garden was essential. Today, seed saving plays a critical role in preserving rare, heirloom varieties and the garden heritage they represent. Join Seed Savers Exchange to discuss the complete process of seed saving - from garden planning to seed processing - and learn how to particpate in this backyard preservation. Part 1 will discuss the difference between open-pollinated and hybrid varieties, and will focus largely on different reproductive characteristics of common garden crops and how to isolate or hand-pollinate these crops to prevent cross-pollination.
2BThe Nut Growing Operation presented by Bill Hanson Watch & learn the essentials of operating a commercial tree nut operation; orchard to market. Time will allow for detail follow up and questions on - orchard fertilization, pruning, weed control & pest control, harvesting, cleaning, cracking, sorting and marketing.
2CSoil Energy Principles presented by Duane Headings and David Yoder What are ERGs and why are they important to my soil's health? How does soil conductivity effect mineral ratios and why is this important in soil and crop management in your home gardens, high tunnels, etc... What is quality water and does it make a difference which water to use when watering your crop? Learn how to check ERGs in soil and water. There will be actual demonstrations on: how to measure conductivity in your soil, why conductivity is important in maintaining energy in your growing crop, taste testing on local, winter grown spinach, and defining quality water and it's role in crop production.
2DBeekeeping 101: How to Get Started by the Honey Queen and Family You've always dreamed of having a hive of bees. Come visit with the Beards. They will show you how easy it is to get started in beekeeping from buying the equipment, placement of the hive, buying or catching your bees and getting them established in the hive.
2EGround to Ground: The Cycle of Herbs and Plants presented by Gayle Curtis It would be such a delight to grow and use your own herbs all year long. Gayle will share her wisdom on how to dry, use, reuse, and compost herbs and kitchen products for minimal waste and cost. Did you ever wonder how to substitute dry herbs for fresh in a recipe? Ask Gayle.
2FThe Top Ten Reasons Why People Love to Shop the Iowa Food Coop presented by Pete Woltz Pete, an Iowa Food Coop 'Producer' and Board President will give a slide show presentation containing the most popular reasons people join and purchase products through Des Moines' Iowa Food Coop. The in-depth discussion will reveal ways in which the coop's structural model benefits both producer and consumer while meeting our communities' upward demand for locally grown foods.
Following the slide show presentation, a roundtable discussion will analyze the IFC business model in an attempt to look for ways in which Southern Iowa communities might connect to the Iowa Food Coop and its network of producers and consumers.
2GFilleting Fish the Easy Way Video by Bill Hesselgrave shows you how to get full and totally boneless fillets out of the fish you catch. Bill also shows you how to remove the "Y" bones out of Northern Pike and Lake Trout and how to remove the pin bones out of Walleye and Bass. There will be a hands on demonstration after the video.
2H1:15-4:30 Outdoor Classroom on Wild Edibles presented by Mike Krebill The best way to learn about wild edibles is to have them identified for you where they grow, by a knowledgeable and experienced person. Join Iowa's edible wild plants guru, Mike Krebill, on a visit to a local farm. We'll return to an indoor setting at a church with access to a kitchenette. Volunteers will prepare sumac lemonade to sip, and will set out a variety of wild foods to taste, such as shagbark snickerdoodles and dandelion root ice cream. Handouts and company-pleasing recipes will be provided. There will be an opportunity to purchase top-rated reference books at a discount, so bring your checkbook. In the event that weather forces a Plan B, we'll gather at the conference site where we'll have access to a kitchenette. We'll fix the food and enjoy it as we view a slide show on spring's wild edibles, gain new insights on morels, and look at easily recognized & choice fall mushrooms. Questions are welcome and sharing of experiences is invited.
2:45-3:15 Break / Mingle with Vendors
_____________________________________________________________________________
3:15-4:30 p.m. 3rd Workshop
3AComplete Seed Saving Part 2 presented by Grant Olson In the days before seed catalogs, collecting and saving seeds for the next year's garden was essential. Today, seed saving plays a critical role in preserving rare, heirloom varieties and the garden heritage they represent. Join Seed Savers Exchange to discuss the complete process of seed saving - from garden planning to seed processing - and learn how to particpate in this backyard preservation. Part 2 will focus on seed processing and storage: how to know when your seeds are mature, how to harvest and clean them, and the best ways to store them.
3BGrafting Nut Trees presented by Bill Hanson Learn the advantage of grafting nut trees. See a grafting demonstration. Learn site selection criteria for the different types of nut trees: Black Walnut, Chestnut, English Walnut, Hazel, Heartnut, Hickory-shagbark Hickory-shellbark, Pawpaw, Pecan & Persimmon.
3CFoliar Feeding and Crop Management Foliar feeding is important to the home gardener as well as the commercial grower... Learn the importance of foliar feeding your crop and how to effectively foliar feed to maximize production. There will be a discussion on crop management before and after the growing season.
3DBeekeeping Beyond Harvest presented by the Iowa Honey Queen and Family The better your hives are maintained, the healthier your bees will be and the more honey produced. This session is a "how to" on maintaining hives and healthy bees for established beekeepers.
3EHerbal Vinegars and Cleaners presented by Gayle Curtis Learn how to make flavored vinegars and natural cleaning products. Herbal vinegars are great for salads, marinades, dipping sauces and such but did you know you can also clean with them? If you are tired of using harsh chemicals, you won't want to miss this class.
4:30-4:45 p.m. Break/Gather for Closing
4:45-5:15 p.m. Closing and Prizes
But Wait! What about the kids? Check out Autumn Denato's Day Camp for ages 8-11 at: www.extension.iastate.edu/monroe
_______________________________________________________________
Educational Displays and Vendor Information
Vendors and organizations with educational displays by invitation

The vendor/display hall will be

open to the public.

Vendors will be required to have someone at their booth at all times

You may sell your products on Saturday, March 23rd at the conference.

Set-up will be Friday morning unless other arrangements are made ahead of time by contacting: Stacie Gibler at 641-932-3547 or gibbiegiblers@gmail.com

If you are preparing food for tasting and selling, you need to have a current license or obtain a Temporary Food Establishment Permit (The cost is minimal)

Contact Dianna Daly-Husted with the Environmental Health Department for Monroe County at

(641) 724-3511 or at adimen@sirisonline.com

Monroe County Extension and Outreach has information available also (641)932-5612
_________________________________________________
Lodging
Honey Creek Resort on Rathbun Lake (30 min. drive to Trinity United Methodist Church)
12633 Resort Drive Moravia, Iowa
641-724-9100 www.honeycreekresort.com
Ask for: Eat Fresh Southern Iowa Local Foods Conference Rate $89.00
Indian Hills lnn and RV Park (5 min. drive to Trintity United Methodist Church)
100 U.S. Highway 34 Albia, Iowa
641-932-7181 www.indianhills.com
Ask for: Eat Fresh! Southern Iowa Local Foods Conference Rate $63.00-$69.00
Organizer of Eat Fresh Southern Iowa Local Foods Conference
Find out more about the Iowa Network for Community Agriculture:
http://growinca.org/
Thanks to our sponsors!
SUSTAINING SPONSORS
Iowa State University Extension and Outreach - Monroe County
Iowa Foundation for Education, Environment, and the Arts
SUPPORTING SPONSORS
First Iowa State Bank, Albia
Albia Hy-Vee
Community 1st Credit Union, Albia
Leopold Center for Sustainable Agriculture, Ames
Kalona SuperNatural, Kalona
Wheatsfield, Ames
Drake University Agricultural Law Center, Des Moines
Women, Food and Agriculture Network
Coyote Run Farm, Chariton
Farm Crawl
Practical Farmers of Iowa
Cedar Creek Pheasants Forever, Monroe County
Campbell's Nutrition, Des Moines
Monroe County Farm Bureau Federation
Monroe County Soil and Water Conservation District
Iowa's Country 98.7 KMGO, Centerville
Food Bank of Southern Iowa
USDA Farm Service Agency
INCA's Mission
INCA cultivates connections among Iowans to create healthy, fair, and sustainable local food systems.
INCA's Vision
The realization of a vital and integrated local food system within the state of Iowa that sustains producers, consumers, and the environment through dynamic supportive partnering networks.