Event Information
Location
Westside Santa Cruz location provided upon registration
National Street between Pelton and Nevada
Santa Cruz, CA 95060
Description
Do you ache to make a difference with what is happening with our planet?
Are you concerned that climate change and other environmental disasters are a threat to a sustainable human presence on the earth?
Are you ready to roll up your sleeves and engage in effective activism in collaboration with a dynamic, committed community?
Eat for the Earth Santa Cruz welcomes your participation!
Eat for the Earth makes it easier for people to eat more plants and less animal products to sustain all life on earth. Many people are unaware that there is a connection between animal agriculture and climate change, species extinction, pollution of our air and waterways, deforestation, and many other serious environmental challenges. Through changing human dietary patterns, we can make a difference!
Our intent is to transform Santa Cruz County into a model of sustainable eating. Through innovative projects and partnerships, we are supporting the adoption of policies and practices that shift dietary norms in our county. Further, as we build capacity and experience doing this work, we intend to offer our support to other communities that wish to adopt our model. Our Community Gatherings provide an opportunity for learning, connecting, and planning our work together.


You might call yourself an environmentalist. Or a vegan, vegetarian, or flexitarian. Or an omnivore who aligns with our mission. Or a lover of the earth or concerned citizen. Whatever you call yourself, we're glad you found us and we welcome to join this community. Together we can lift each other up and create critical mass for change.
If you feel the call, then your unique skills and sensibilities are needed for this movement!


At the Eat for the Earth
Santa Cruz Community Gathering

, we will:
Share a simple, nourishing organic plant-based meal together in community

Get updated about Eat for the Earth activities


Continue work on our first campaign, Green Monday Santa Cruz

Assess leadership potential and consider the timeline for starting two more campaigns: one geared toward schools and one toward restaurants.

Eat for the Earth Santa Cruz is a collaborative effort. Please let us know if you would like to volunteer to help with food, ushering, set up, clean up, etc. at this meeting.

The event is free, but donations are gladly accepted to help defray the cost of food and/or to support the work of the organization.



Let's do this thing, Friend! Let's work together to transform communities and empower people to be agents of transformation, confidently making dietary changes to reduce their contribution to climate change and influencing others to do the same!
The power to make change is in our hands.
And on the ends of our forks.
We can make a difference, together!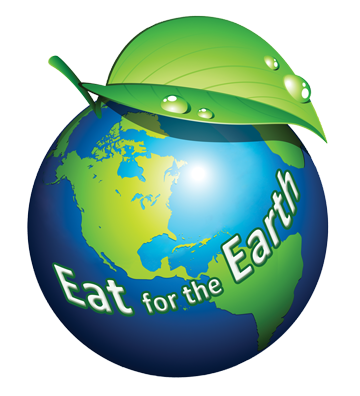 Date and Time
Location
Westside Santa Cruz location provided upon registration
National Street between Pelton and Nevada
Santa Cruz, CA 95060