Description
Eat, Drink and be Social with James Gray at Olive Mediterranean Grill
Join us for an Eat, Drink and be Social event with James Gray at Olive Mediterranean Grill. We will discuss their menu, the restaurant concept and how they use social media sites like Facebook, Twitter and Instagram to connect with customers.
James Gray is VP of Operations at Olive Mediterranean Grill.
James started with his first business in 2006, Dozen Bake Shop, a multi unit bakery/cafe concept sold in 2011. He then oversaw Glazed and Infused Doughnuts for 2 years. Consulted on a project with Mindy Segal of Hot Chocolate. Then served as Director of Operations for The Goddess Restaurant Group where he spent one last year. James has a BA in English and an MEd in Education.
Connect with James Grey on Facebook and Instagram:
* https://www.facebook.com/jamesandnora
* https://www.instagram.com/jamesgrayinchicago/
About Olive Mediterranean Grill:
Olive invites you to travel to the Mediterranean with us on a journey rich in taste with natural ingredients, bold flavors, authentic spices and fresh homemade pita bread. We strive to artfully blend our innovative approach and delicious food in a modern and tranquil space. At Olive, efficient service that fits into your active lifestyle and customer satisfaction is our passion. We pride ourselves on making your dining destination a truly memorable OMG experience.
We believe in feeding your family the same way we feed ours. At Olive, our ingredients are premium quality, natural and responsibly-sourced. Satiate your palate with our juicy tender meats, blended with authentic Mediterranean spices. Since we believe in equal opportunity eating, our vegetarian options are always fresh and crisp in each bite. Our pita bread is hand-crafted, freshly baked each day.
Web: http://www.tasteolive.com/
Facebook: https://www.facebook.com/eatomg
Instagram: https://www.instagram.com/olivemedgrill/
Event organizer: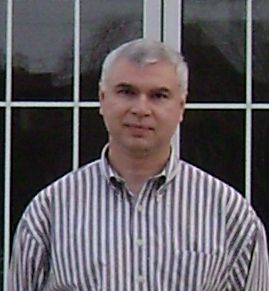 You may know Todor Krecu from his numerous community events, seminars, and Meetups in the Chicago tech industry. Todor has been educating local businesses since 2008 on all aspects of social media marketing including Facebook advertising, Twitter, Instagram, Pinterest, and YouTube. Todor is the organizer of the annual Social Media Day Chicago event where awards are presented in several categories. He is passionate about helping the local tech industry, expertly forges connections between companies and people, helps investors connect with new mobile startups, companies connect with new employees, entrepreneurs connect with each other, and brings new professionals and students into the mobile industry. Since 2011 he has helped Mobile Monday Chicago increase the size of their organization to over 1,000 members, and spent over 11 years at Career Education Corporation working on web sites, landing pages, SEO, PPC, display ads, paid social, E-mail campaigns, and lead generation.
Todor Krecu
http://www.krecu.com/
https://twitter.com/tkrecu
https://www.facebook.com/tkrecu
http://www.linkedin.com/in/tkrecu
https://www.google.com/search?q=todor+krecu
Chicago Social Media Marketing Group, LLC
http://chicago-social-marketing.com/
http://www.meetup.com/social-media-marketing/
http://www.linkedin.com/groups?gid=160978
http://www.facebook.com/ChicagoSocialMarketing
https://plus.google.com/communities/106092863619576663068
https://twitter.com/ORDSocialMedia