Location
Connie's Pizza - Gold Coast
1030 North State Street
Chicago, IL 60610
United States
Description
Eat, Drink and be Social - Food Related Social Sites
Tuesday Nov 17 from 5pm to 8pm
Connie's Pizza, 1030 N State St, Chicago, IL 60610
In 2014 Facebook passed the 1 billion mark for monthly active users on phones and tablets. That is a sign of how mobile is approaching near-parity with desktop for Facebook. Instagram and Facebook Messenger each have over 200 million monthly users. Marketers and advertisers will learn how to reach social media customers on mobile devices.
There have been more than 2 billion check-ins with Foursquare. Users are encouraged to be hyper-local and hyper-specific with their check-ins-one can check into a certain floor/area of a building, or indicate a specific activity while at a venue. Users can choose to have their check-ins posted on their accounts on Twitter, Facebook, or both. Swarm, the new app from Foursquare, lets you to easily see who's out nearby and who wants to hang out later.
Event Schedule:
5pm-5:55pm - Registration and Networking
5:55pm-6pm - Introductions and Welcome Message - Todor Krecu, Chicago Social Media Marketing Group
6pm-6:30pm - Conversation with Steve Dolinsky, Food Reporter, ABC 7 News; Co-Creator/Host/Producer, The Feed Podcast; Food & Travel writer
6:30pm-7:15pm - Panel discussion with:
* Elly Deutch, McDonald's Global Social Engagement Campaign & Advocacy Manager, Social Media Pro, Public Speaker, Digital Marketer
* Audarshia Townsend, featured on WGN Morning News, Mastercard Priceless Cities, Restaurant Inc. Magazine, About Chicago Travel and Billy, an online Canadian travel publication
* Kristi Koszewski, Social Media Manager, Francesca's Restaurant Group
* Anthony Martorina, Cheferee of Culinary Fight Club
7:15pm-8pm - Q&A and networking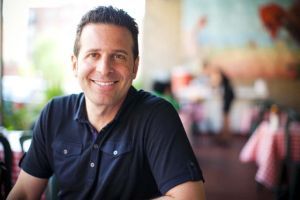 Steve Dolinsky, Food Reporter, ABC 7 News; Co-Creator/Host/Producer, The Feed Podcast; Food & Travel writer
Steve Dolinsky is one of the nation's premier TV and radio food journalists. Since 1995 he has won 13 James Beard Awards for his TV and radio work. A mainstay on Chicago's #1 television station, ABC 7 Chicago, Steve's "Hungry Hound" segments (airing every Friday and Saturday night during the 10 p.m. newscast) feature Chicago's best restaurants, bars and food shops.
In 2014, Steve launched "The Feed Podcast," a weekly podcast with Chicago chef Rick Bayless, highlighting the best of food, drink and cooking around North America. The show has amassed more than a million downloads in its first year and garnered the James Beard Award for Best Podcast in 2015. His popular food blog Stevedolinsky.com highlights what's hot in food and drink in Chicago and around the world. Steve is also a contributor for "The World" on Public Radio International, and was the Food Reporter for WBEZ, Chicago's NPR affiliate for 10 years.
Steve has written about food and restaurants for CS Magazine, The Chicago Reader and Michigan Ave. Magazine, and continues to write about food and travel for The Chicago Tribune and The Globe and Mail, Canada's national newspaper.
For more than 10 years Steve has moderated the Trade Program panels at Food & Wine's Classic in Aspen and is a regular panelist and presenter at food conferences across North America. His company Culinary Communications provides chefs, mixologists and other food and beverage professionals with tools and training for media appearances. Earlier in his career Steve launched "Good Eating," a weekly, 30-minute program on the Chicago Tribune's 24 hour network, CLTV. As Producer and Host, he did 52 shows a year for eight years. He is also an Academy Chair for "The World's 50 Best Restaurants," overseeing the North America-Central Region.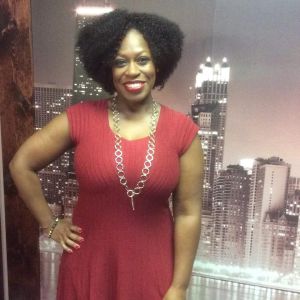 Audarshia Townsend's introduction to the online world began as one of the first two editors at metromix.com--where they set the tone for the entertainment site's cutting-edge style.
This veteran features journalist also has written lifestyle features for the Chicago Tribune, Essence, Los Angeles Times, Michigan Avenue, about.com, playboy.com, Huffington Post, DiningChicago.com, World's Best Bars and Upscale magazine.
Additionally, she has appeared regularly on CLTV, WGN-TV, WXRT--FM and WCIU-TV's "You & Me This Morning" for cocktail-, dining- and nightlife-related features. In 2007, Audarshia launched 312DiningDiva.com, a daily dining-and-drinking blog keeping readers up to date on Chicago happenings.
Currently her work is featured on WGN Morning News, Mastercard Priceless Cities, Restaurant Inc. Magazine, About Chicago Travel and Billy, an online Canadian travel publication.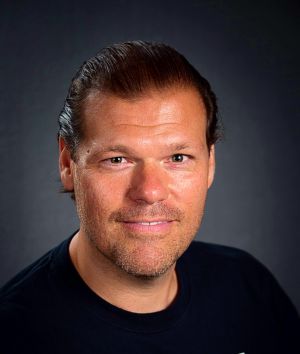 Anthony Martorina is the Cheferee of Culinary Fight Club in Chicago, a monthly cooking competition that raises money for the charity Fight2Feed & is a qualifying round for the World Food Championships. He recently returned from Florida were he was a Culinary Judge for the World Food Championships. Anthony Martorina is currently building his own brand as a social influencer. He has over 1800 online reviews of restaurants around the world along with over 10,000 photos of food. Anthony is currently a Yelp Elite, Google Local Guide & a Top Contributor for Trip Advisor including being a VIP guest host on Twitter chats. He loves sharing his food with the World.
Kristi Koszewski is Social Media Manager for Francesca's Restaurants, Davanti Enoteca, Glazed and Infused & Fat Rosie's. Brand and Image Specialist. Food Photographer.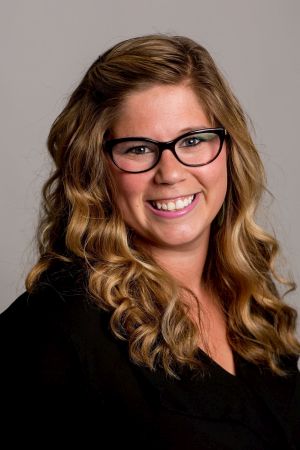 Elly Deutch, McDonald's Global Social Engagement, Campaign and Advocacy Manager
As a leader in the digital, social and mobile landscape, Elly Deutch has provided her expertise to a diverse array of companies and brands – both large and small – on how to effectively create and execute fully integrated digital marketing and social media strategies to help grow your business. From her work over the last eight years in the digital space, Elly has created, executed, and managed social media communities for over 350 companies, athletes and brands. In her current role at McDonald's, Elly creates and oversees all social media campaign, engagement and advocacy efforts for the brand worldwide.
Elly speaks around the world at various conferences, summits, and events on her experience and knowledge of social media, sharing her strategies, insights and learnings from over the years.
Prior to working in her current role at McDonald's, Elly worked as Associate Director of Digital and Social Media at Garrett Popcorn Shops. She also worked as a digital strategist and community manager for global and national brands such as Campbells, Unilever, Kraft, Mars, Motorola, and Nestle while at Weber Shandwick in Chicago. She built and executed various digital campaigns, sponsorships and events with sport greats from around the globe.
Elly Deutch launched her career in professional sports marketing, working as the Marketing and New Media Manager for the first ever Women's Professional Soccer team in Chicago, the Chicago Red Stars. Challenged with the launch of a new professional sports team in an economic downturn, Elly transformed the face of the Red Stars by creating,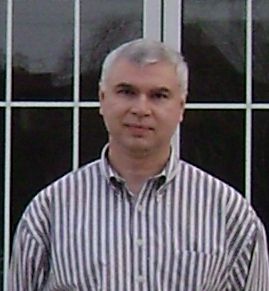 You may know Todor Krecu from his numerous community events, seminars, and Meetups in the Chicago tech industry. Todor has been educating local businesses since 2008 on all aspects of social media marketing including Facebook advertising, Twitter, Instagram, Pinterest, and YouTube. Todor is the organizer of the annual Social Media Day Chicago event where awards are presented in several categories. He is passionate about helping the local tech industry, expertly forges connections between companies and people, helps investors connect with new mobile startups, companies connect with new employees, entrepreneurs connect with each other, and brings new professionals and students into the mobile industry. Since 2011 he has helped Mobile Monday Chicago increase the size of their organization to over 1,000 members, and spent over 11 years at Career Education Corporation working on web sites, landing pages, SEO, PPC, display ads, paid social, E-mail campaigns, and lead generation.
---
Event Sponsor:
If your business manages a waitlist, you can use NextME.
Learn more at: http://www.nextmeapp.com/