Description

Please Join Us in the Fight Against Cancer, the natural way.
All support generated through this event will go directly to The Beljanski Foundation.
For now 17 years, The Beljanski Foundation has been for goal to find a natural cure for cancer, and in 17 years a lot of progress have been made...
Over the years, we have published our research efforts using the natural extracts discovered by Mirko Beljanski, PhD, on prostate at Columbia University Medical Center, but also on ovarian and pancreatic cancers at Kansas University Medical Center, and even participate at a clinical trial at CTCA (Cancer Center of America) with Beljanski's RNA Fragments.
In light of the excellent results already obtained on precancerous cells, cancerous cells and even on cancerous cells which have become chemo resistant The Beljanski Foundation has teamed up with Kansas University Medical Center to start a new research program to study whether the Pao pereira and Rauwolfia vomitoria extracts are also active against cancer stem cells.
We rely on your support
Currently, The Beljanski Foundation needs to raise over $40,000 to move forward with this innovative research programs. Won't you help? Your support is essential to continue this important research and win the war against cancer.

Join us for a cocktail reception in a historical place: The Lotos Club
The Lotos Club, one of the oldest literary clubs in the United States, was founded on March 15, 1870, by a group of young writers, journalists and critics.
Samuel L. Clemens (Mark Twain), an early member (1873), called Lotos "The Ace of Clubs." Had you visited Lotos a century ago, you would have rubbed shoulders with journalists, scholars, musicians, painters and sculptors, art collectors, historians, novelists and college presidents, just as you do today.
Decade after decade of Lotos history is filled with magnificent entertaining, sharp-witted oratory, grand food, concerts, art shows, evenings with presidents and mayors, literary roundtables and lavish State Dinners.
(All support generated through this event will go directly to The Beljanski Foundation.)




Unable to attend our annual fundraising?
We would love for you to join us but if you are unable to attend you can still make a tax-deductible donation or get involved through our new membership program by visiting our website: www.beljanski.org.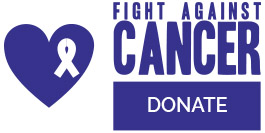 ---