Eat & Be Well 2019- Volunteers Needed!
Description
Eat & Be Well is a one-day event celebrating the Thanksgiving season by supporting the underserved community of San Bernardino County.
Thanksgiving is an opportunity for family and friends to come together, share a meal, and express gratitude for all they have. Eat and Be Well allows us to do the same as a community and to go one step further: ensuring that citizens in need have access to essential opportunities and resources.
Eat and Be Well provides services for those challenged by unemployment, health issues, and other related concerns. We help individuals and families alike.

Volunteers serve, 15 hundred to 22 hundred hot meals per year. Excess perishables from this event will be donated to local recovery homes, churches, soup kitchens, and missions the next day on Thanksgiving.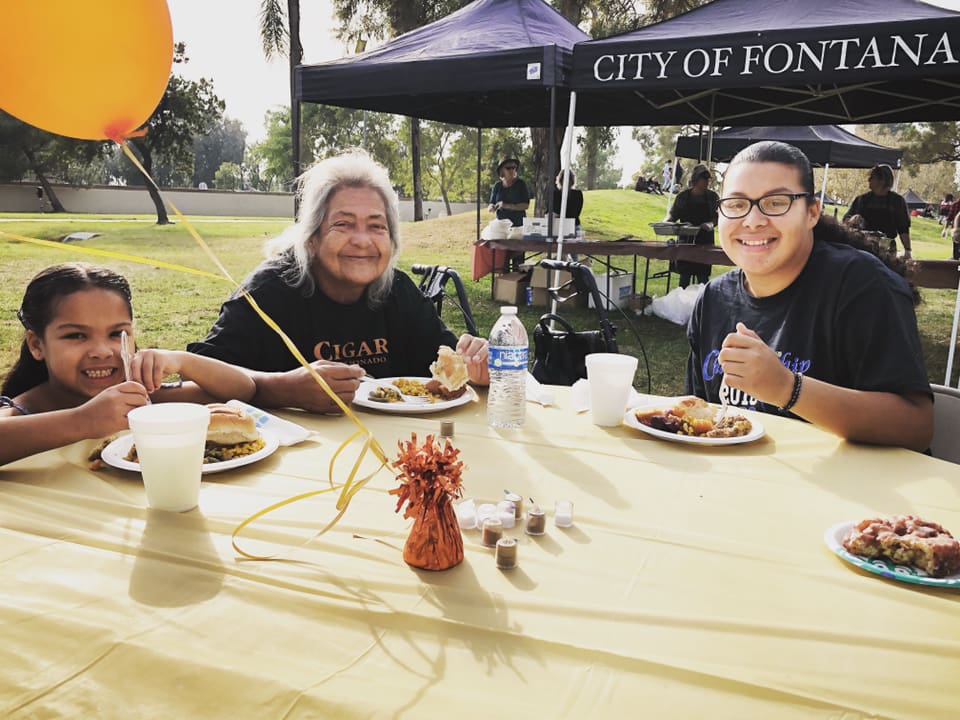 With collaborations between public agencies, businesses, volunteer groups, and the people of our community, Eat & Be Well provides those in need with a traditional Thanksgiving meal and health resources.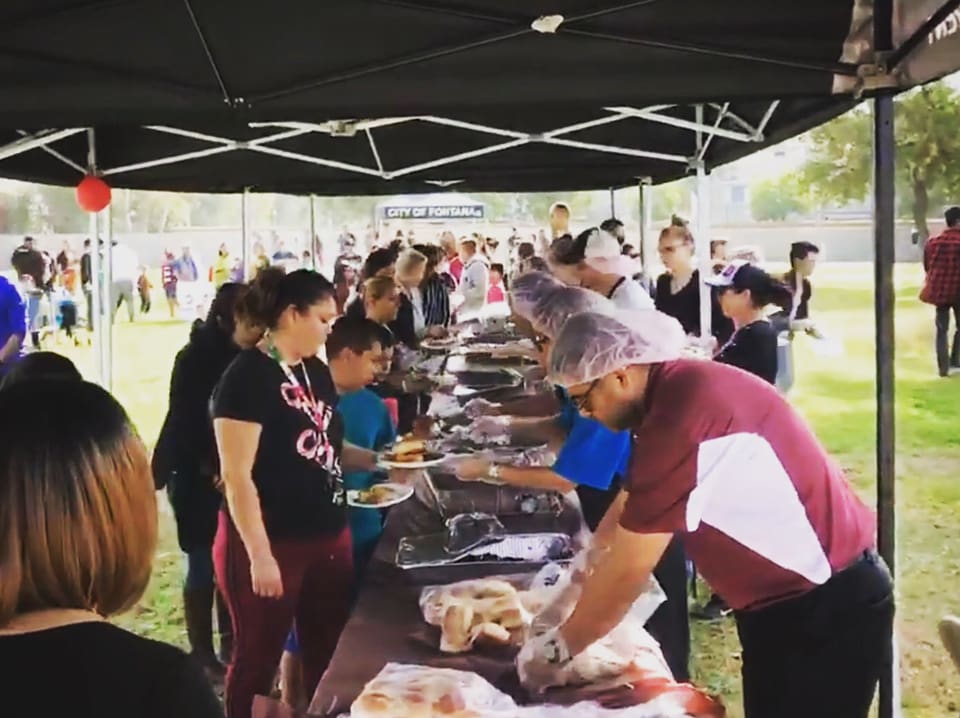 Frequently Asked Questions:
What do I do when I arrive at the event?
Upon your arrival, please look for our volunteer check-in booth, which will be located at the East end of the park. At the booth, you will be assigned a job, and then a team captain will clearly explain your responsibilities.


What is the minimum age to volunteer?
You must be at least 14 years of age accompanied by an adult chaperone to volunteer at Eat & Be Well.

There are no exceptions to this rule.



Do I need to have a Food Handler card to serve food?
Yes. All of our volunteers who will be carrying or serving food must have a San Bernardino County Food Handler's certificate card. The San Bernardino County Food Handler Course can be found at:

http://sbc.statefoodsafety.com

.


Can I help if I do not have a Food Handler's card?
Yes. There are plenty of other volunteer opportunities available on the day of the event.



Do I need to sign up to volunteer ahead of time?
Yes. Time slots will be filled on a first come, first serve basis. We will not add additional shifts once spots fill up.


Can I bring a friend with me?
Yes, but only if your friend has completed a volunteer application. When registering, please sign up for the same time slot.


Do I need to bring anything?
If you are serving food, please bring your Food Handler Card.


Are there other ways I can support Eat & Be Well?
Yes. We gladly accept food or monetary donations. If you are interested in hosting a canned food drive, please contact us. If you would like to make a financial donation, please click here.



Where can I contact the organizer with any questions?
info
@projectboon.org