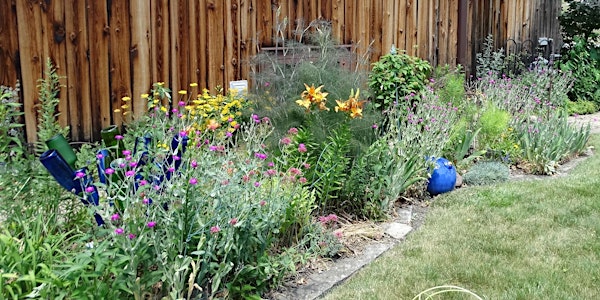 Easy Care Natives
Adding native plants to your garden can be a simple task with these low maintenance options.
By Elmhurst Cool Cities Coalition
Date and time
Tuesday, March 22, 2022 · 7 - 8:30pm CDT
Location
Elmhurst Public Library 125 South Prospect Avenue Elmhurst, IL 60126
About this event
Many home gardeners would like to add native plants to their garden, but are unsure how to start. This program takes a look at native plants that are low maintenance and grow in a wide range of conditions. Native grasses, wildflowers, trees and shrubs will be covered. Speaker Nancy Bell is a University of Illinois Extension Master Gardener.
This is an in-person presentation ONLY, unless COVID-19 dictates otherwise.* Registered attendees will receive updates, should we need to switch to a virtual presentation. Elmhurst Public Library (EPL) currently requires masks indoors. Should the EPL rules change, Elmhurst Cool Cities Coalition strongly encourages mask-wearing for the health and safety of attendees, our presenter, and EPL staff.
This program is part of Elmhurst Cool Cities Coalition's Start In Your Yard initiative. Our call-to-action is based on Doug Tallamy's book, Nature's Best Hope: A New Approach to Conservation That Starts In Your Yard, which urges homeowners to restore biodiversity and critical ecosystems. To learn more, visit elmhurstcoolcities.org/start-in-your-yard.
* This is not an Elmhurst Public Library-sponsored event.