Description
Come join cooking teacher, noodle maker, food writer, and grain activist Sonoko Sakai for a panel discussion, Q + A, and signing.


To celebrate the publication of Sonoko Sakai's new book Japanese Home Cooking: Simple Meals, Authentic Flavors, she will be joined in conversation by GLENN ROBERTS, Anson Mills founder and the "godfather" of heirloom grains; LORA ZARUBIN, chef, prize-winning cookbook author, and food editor; ROBIN KODA, 3rd generation Japanese American and co-owner of Koda Farms, the oldest, continuously family-owned and operated rice farm on the West Coast and MAMIKO NISHIYAMA, 9th generation shop owner of the 300 year old Japanese Grocery Shop in Tokyo.


They will discuss the Global history of rice - how rice trends are evolving in Japanese and Western cultures and how traditional Japanese cuisine is embracing the ever-changing culinary landscape in the East and West.
Tickets include Mari Sushi Balls and Mochi Balls made by Sonoko. Drinks and books for sale.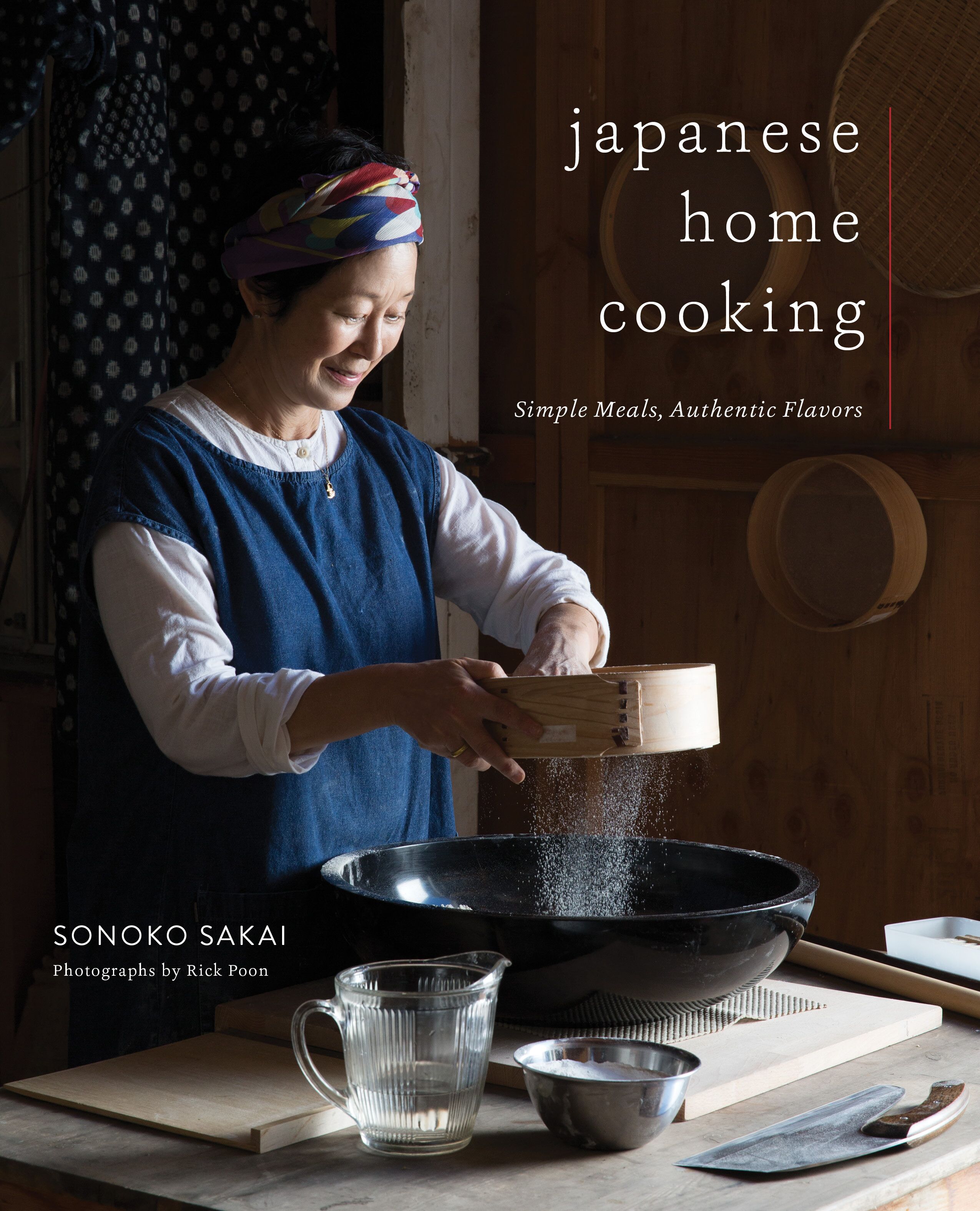 Using high-quality, seasonal ingredients in simple preparations, Sonoko Sakai offers recipes with a gentle voice and a passion for authentic Japanese cooking. Beginning with the pantry, the flavors of this cuisine are explored alongside fundamental recipes, such as dashi and pickles, and traditional techniques, like making noodles and properly cooking rice. Use these building blocks to cook an abundance of everyday recipes with dishes like Grilled Onigiri (rice balls) and Japanese Chicken Curry.


From there, the book expands into an exploration of dishes organized by breakfast; vegetables and grains; meat; fish; noodles, dumplings, and savory pancakes; and sweets and beverages. With classic dishes like Kenchin-jiru (Hearty Vegetable Soup with Sobagaki Buckwheat Dumplings), Temaki Zushi (Sushi Hand Rolls), and Oden (Vegetable, Seafood, and Meat Hot Pot) to more inventive dishes like Mochi Waffles with Tatsuta (Fried Chicken) and Maple Yuzu Kosho, First Garden Soba Salad with Lemon-White Miso Vinaigrette, and Amazake (Fermented Rice Drink) Ice Pops with Pickled Cherry Blossoms this is a rich guide to Japanese home cooking. Featuring stunning photographs by Rick Poon, the book also includes stories of food purveyors in California and Japan. This is a generous and authoritative book that will appeal to home cooks of all levels.
---
We sell beer and wine.
This is NOT a BYOB establishment.
Please arrive promptly at 6:30pm.
Signed copies of Japanese Home Cooking: Simple Meals, Authentic Flavors will be available for purchase.
No refunds or exchanges after November 28th.
---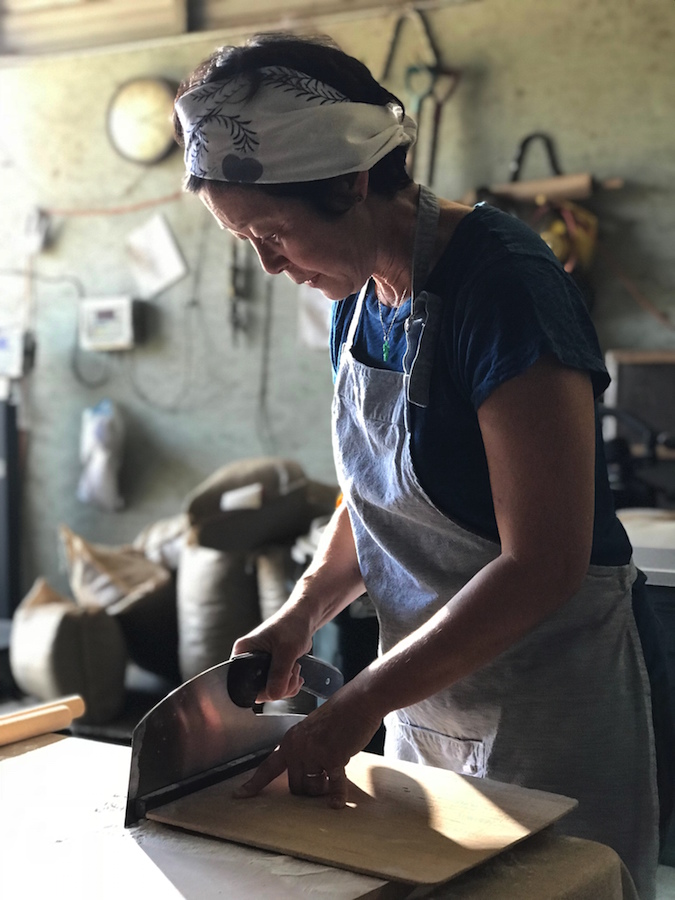 SONOKO SAKAI is a cooking teacher, noodle maker, food writer, and grain activist. She was born in New York, raised in Tokyo, Kamakura, Mexico City, San Francisco, and Los Angeles. She is the author of two other Japanese cookbooks, The Poetical Pursuit of Food: Japanese Recipes for American Cooks and Rice Craft. Her stories and recipes have been featured in the Los Angeles Times, San Francisco Chronicle, Chicago Tribune, Saveur, and Lucky Peach. Today, along with teaching cooking workshops in Los Angeles, she devotes her time to the restoration and preservation of food traditions and culture, soba noodles being among one of her pursuits. Sonoko has taught at cooking schools, community centers, farmers markets, universities and other institutions including the Bread Lab at Washington State University and King Arthur Flour Baking School. Sonoko has also worked as producer and creative director to promote Japanese food and culture for the Japanese government agencies, and has led workshops in Japan, France, China, and Peru.
In 2011, Sonoko received an heirloom seed grant from Anson Mills to start a grain restoration project in Southern California with a mission to diversify the way we grow food, deepen our appreciation for heritage grains, and ultimately heal the health of our soils. In 2018, Sonoko was featured on KCET's Emmy Award winning show The Migrant Kitchen in the "Omotenashi" episode. Clips from this show are available for viewing and feature Sonoko's workshops, food philosophy, and background on her grain activisim. Sonoko lives in Los Angeles and on a ranch in Tehachapi with her husband, the sculptor Katsuhisa Sakai.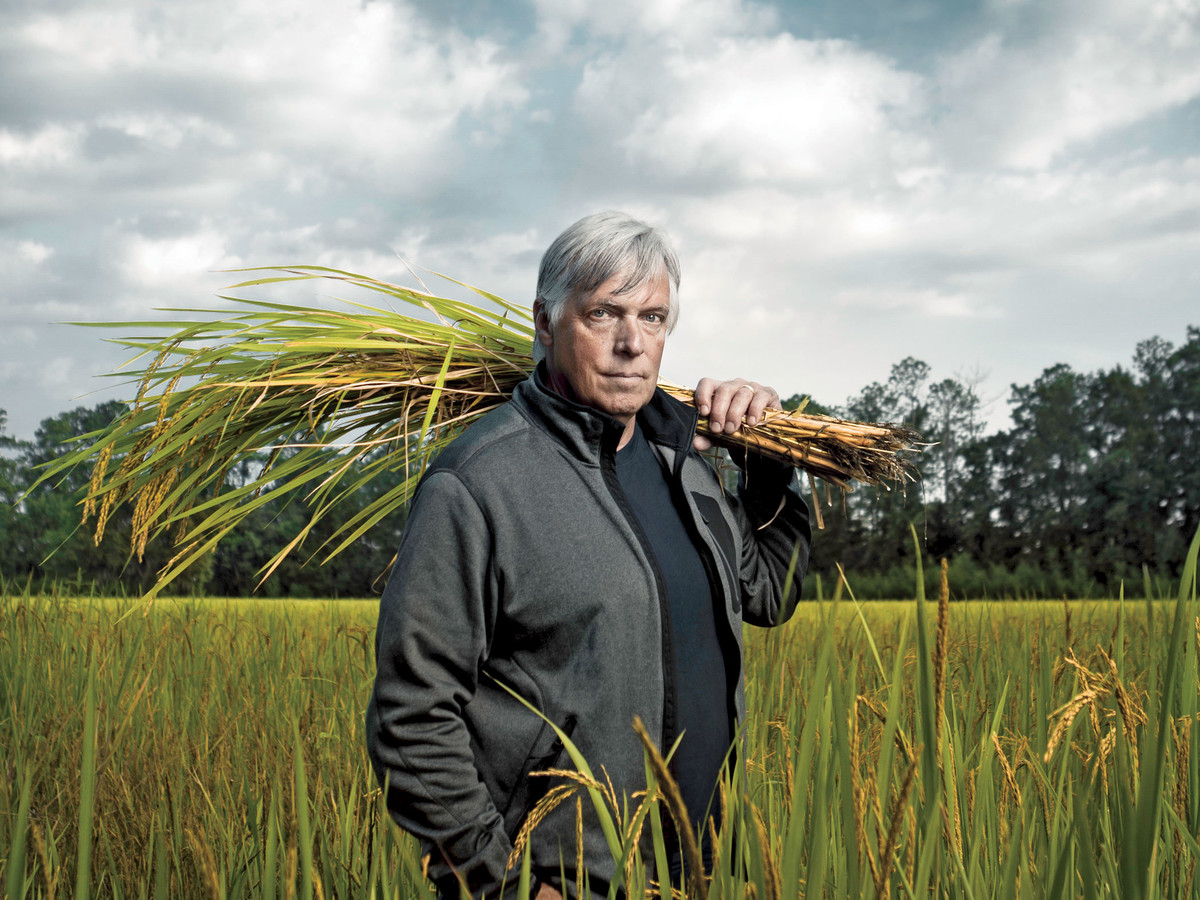 GLENN ROBERTS grew up in the hospitality business in San Diego, California. As a young man, he worked as a busboy at his mother's restaurant. After he graduated from the University of North Carolina, he joined the Air Force, sailed the world on private boats, and drove long-haul trucks. He eventually landed in South Carolina, where his mother grew up. In 1998, Roberts left his Charleston-based career in historic restoration and hotel design to follow his nose into the agriculture and food industries. As founder of Anson Mills, based in Columbia, South Carolina, Roberts grows, harvests, and mills heirloom varietals of organic rice, corn, and wheat for chefs and home cooks.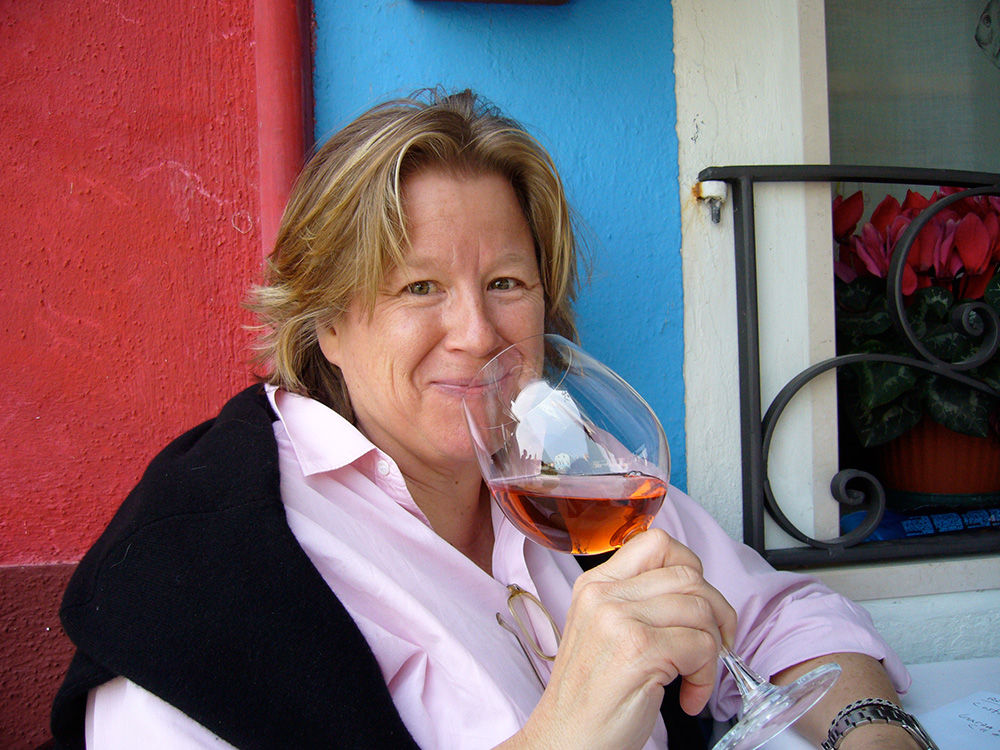 LORA ZARUBIN spent many of her early days cooking with her grandmothers and says she has known since she was three years old that food was her passion. In 1982 she founded Good Food Catering and ten years later opened the stylish restaurant Lora in New York's Greenwich Village.
Lora has been House & Garden's food editor since 1996. Lora's book, I Am Almost Always Hungry: Seasonal Menus and Memorable Recipes with photographer Tessa Traeger (Abrams 2003) was nominated by the International Association of Culinary Professionals for the First Book: Julia Child Award. Lora lives in New York City.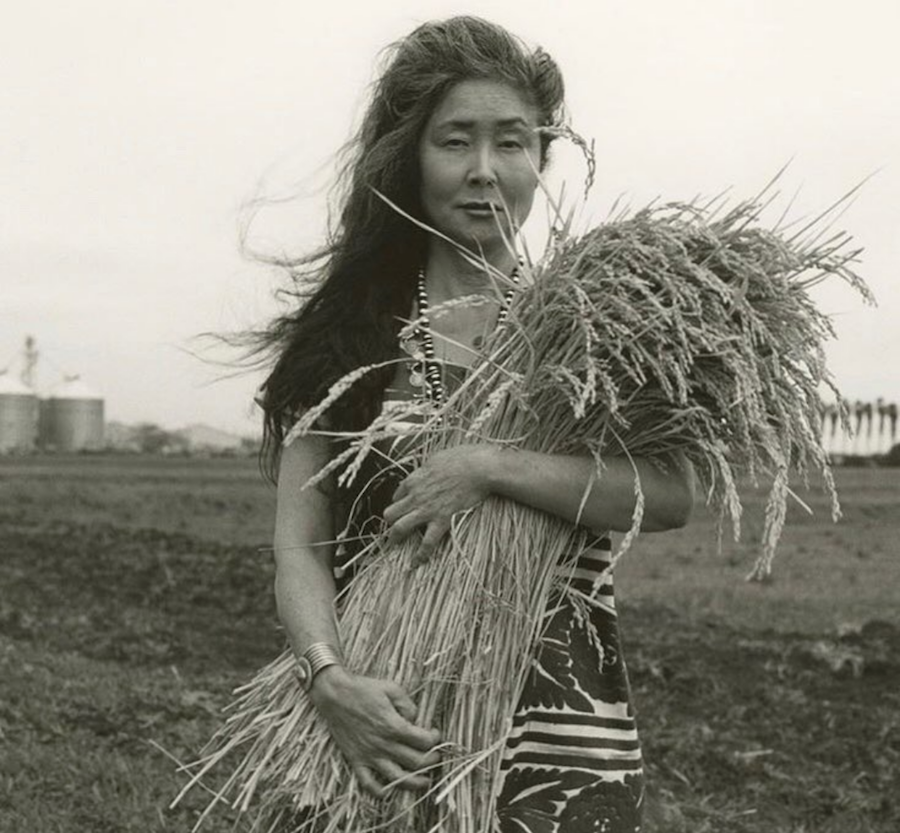 ROBIN KODA owns and operates Koda Farms with her brother Ross Koda. Together they have taken their grandfathers thriving farm into the 21st century. With a focus on purity and quality, Koda Farms produces a line of authentic Japanese style rices, with an eye towards environmental soundness.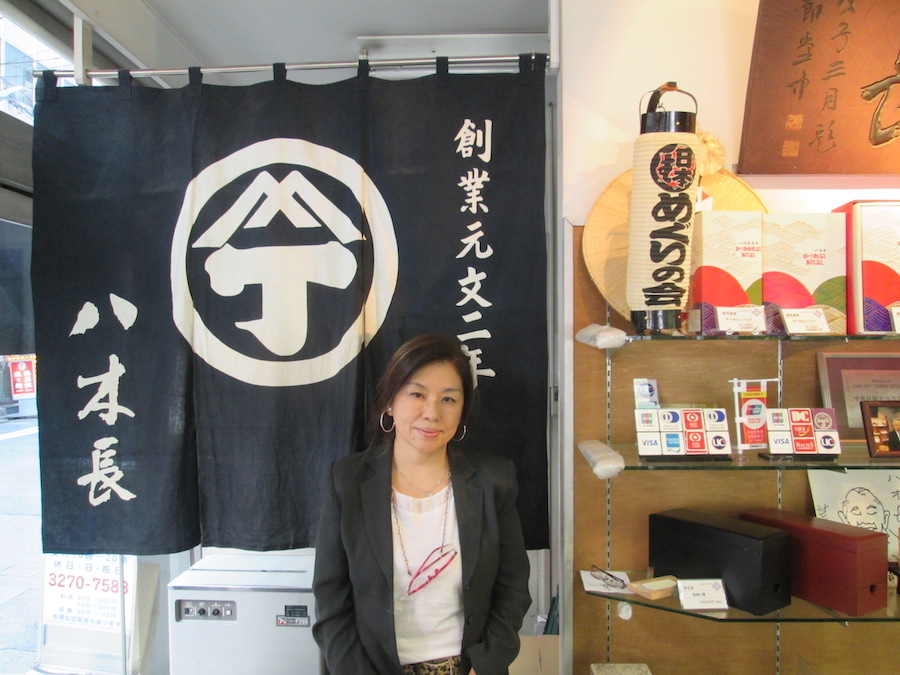 MAMIKO NISHIYAMA is the proprietor of Tokyo's Yagicho-Honten dashi shop which was established in Nihonbashi, Tokyo, in 1737.