Description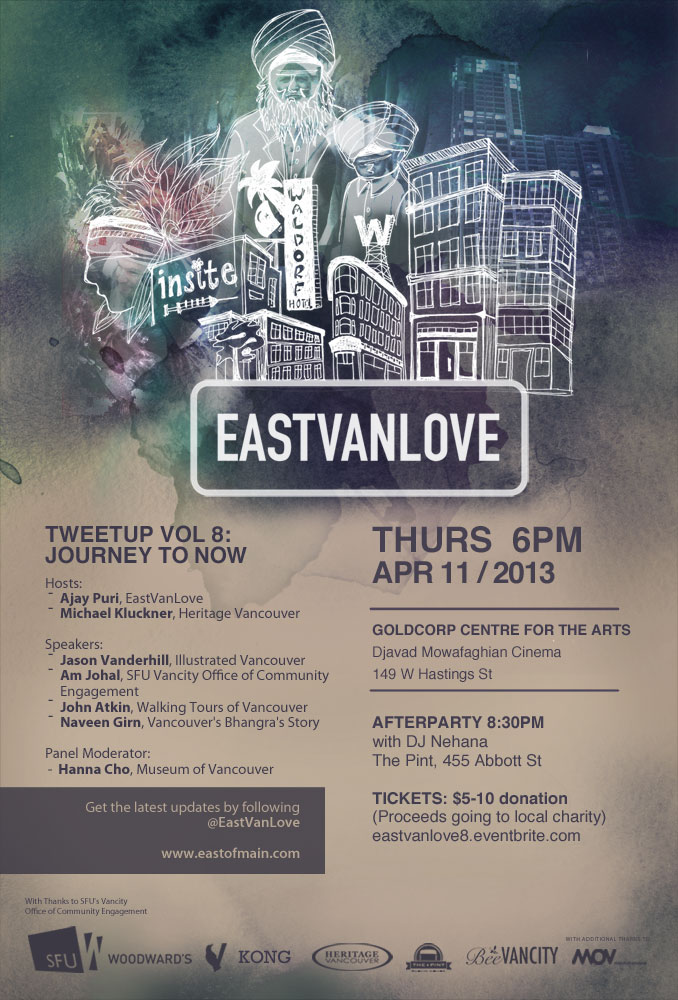 EastVanLove Vol. 8: Journey to Now

Thursday, April 11, 2013
Djavad Mowafaghian Cinema (Goldcorp Centre For The Arts – 149 W Hastings St)
SCHEDULE
5:30 Registration Opens (mingling)
6:00 Doors Open (save your seats!)
6:40 Speaker Presentations
830 Program Ends + Afterparty begins (@ The Pint - 455 Abbott St)

On a daily basis, we walk among monuments, memorials and mementos, easily passing by historic landmarks and forgotten memories of a culturally diverse community. This #EastVanLove, we're inviting you to come together and dig up the past with us while paying homage to the micronarratives that make up East Vancouver's historic legacy.
Experience a collage of both adverse and uplifting stories that expose the honest authenticity of our young city. Join us in paying tribute to the deep ancestral memories of previous generations while also looking forward to what the future holds for East Vancouver.

DONATIONS
All tickets sold will be in support of a local organization; with 250 tickets available think of the impact we can make in our community!
Additional donations are welcome online or at the door.
What is a tweetup?
A tweetup is an event where people who tweet come together to hangout in person.
Who should attend?
Anyone who loves the vibrant East Vancouver community. Is your homestead outside of East Vancouver? Non-residents are welcome to attend too!
A little bit about #EastVanLove
This little #hashtag captured the collective spirit of the culture,community, and all things celebratory of East Vancouver. From the V6A to the V5S and beyond, #EastVanLove is a grassroots, cooperative organization of eager, like-minded citizens from all modes of expression and all blends of nationality.
Our mission is to grow both an online and offline permaculture of ideas, expression, and action around all things East Vancouver.
PRESENTERS:
EastVanLove's co-host of the night, from Heritage Vancouver, Michael Kluckner
SPEAKERS:
Jill Kelly, President Canadian Co-operative Association

SPECIAL GUESTS:
Museum of Vancouver: Hanna Cho (Panel Facilitator)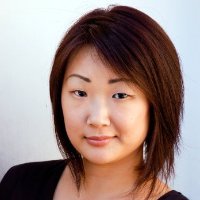 Sponsors
Volume 8 is presented by:
Organizer of EastVanLove vol.8: Journey to Now
Changemakers Vancouver is a social change network pf networks which aims to help individuals connect, share & act on ideas with likeminded people. It works at the inter - intercultural, intergenerational, intersectoral and interfaith.