Description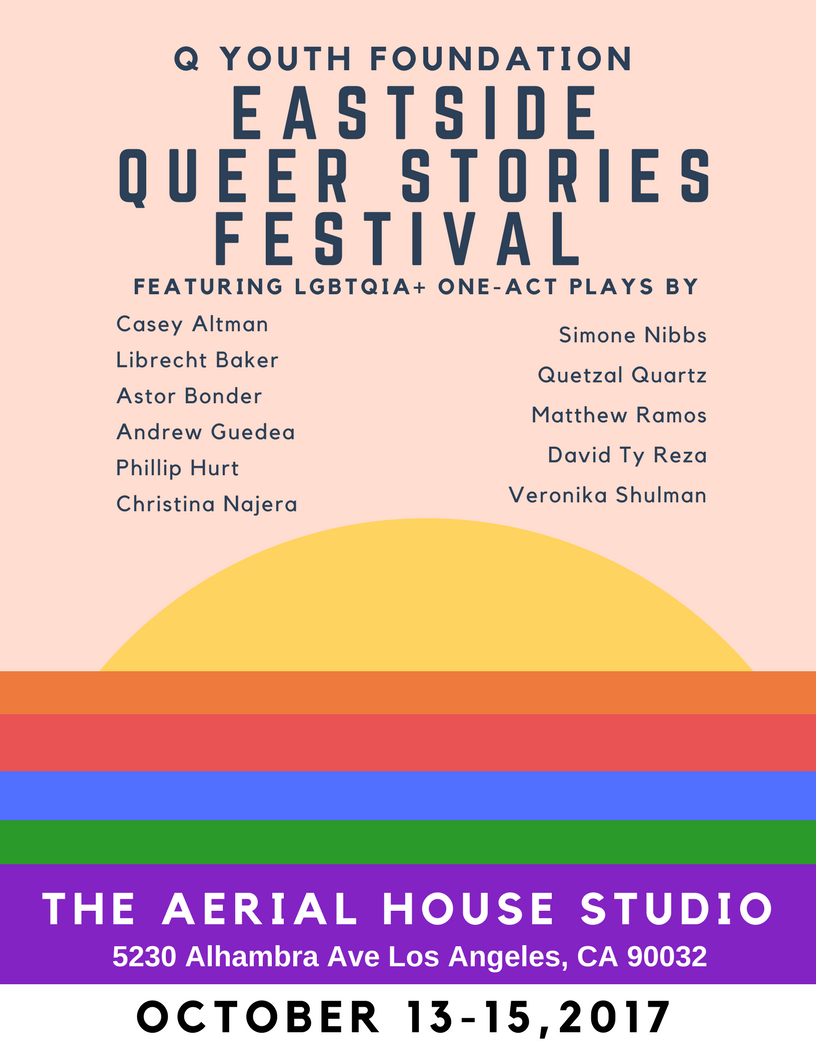 Eastside Queer Stories Festival is a one-act play festival showcasing 11 plays written by the LGBTQIA+ community in Los Angeles.
Q Youth Foundation has brought together a multi-generational, inter-sectional group of voices currently reflecting the queer Los Angeles landscape. The plays delve into stories of relationships, surreal worlds, empowerment, and owning one's identity.
Friday, October 13, 2017 - 8:00 pm
Saturday, October 14, 2017 - 2:00 pm & 8:00 pm
Sunday, October 15, 2017 - 2:00 pm
The Aerial House Studio 5230 Alhambra Ave,
Los Angeles, CA 90032
$20 General Admission
$15 Student/Seniors
Tickets:
https://ESQS2017.eventbrite.com
MORE INFO:
www.QYouthFoundation.org
Writers: Casey Altman, Librecht Baker, Astor Bonder, David Gueda, Phillip Hurt, Christina Najera,
Simon Nibbs, Quetzal Quartz, Matthew Ramos, David Ty Reza, Veronika Shulman
Directors: Brenda Banda, Rosa Navarrete, Maia Villa, Abe Zapata Jr.
Assistant Director: Zack Guzman
Cast Ensemble: Sivan Aviv, Karina Contreras, Mel Glickman, Karlo Ishibashi, Adonis Miller, Johanna Padilla, Janice Robinson, Maroon Stranger, Maia Villa
Stage Manager
Cristina Carrillo-Dono
Assistant Stage Manager
Christina Cervantes
Sound and Lighting
Rene Perez
Artistic Director:
Henry Alex Kelly
Co-Producer
Andrew Cervantes
Executive Producer:
Ana Bernal
(626) 607-7351
ana@qyouthfoundation.org
SPONSORS: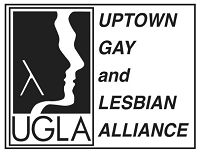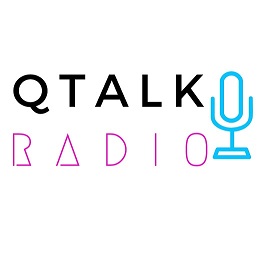 Uptown Gay and Lesbian Alliance
EASTSIDE QUEER STORIES FESTIVAL 2017 | Q YOUTH FOUNDATION 501(C)3 NON-PROFIT ORGANIZATION