Description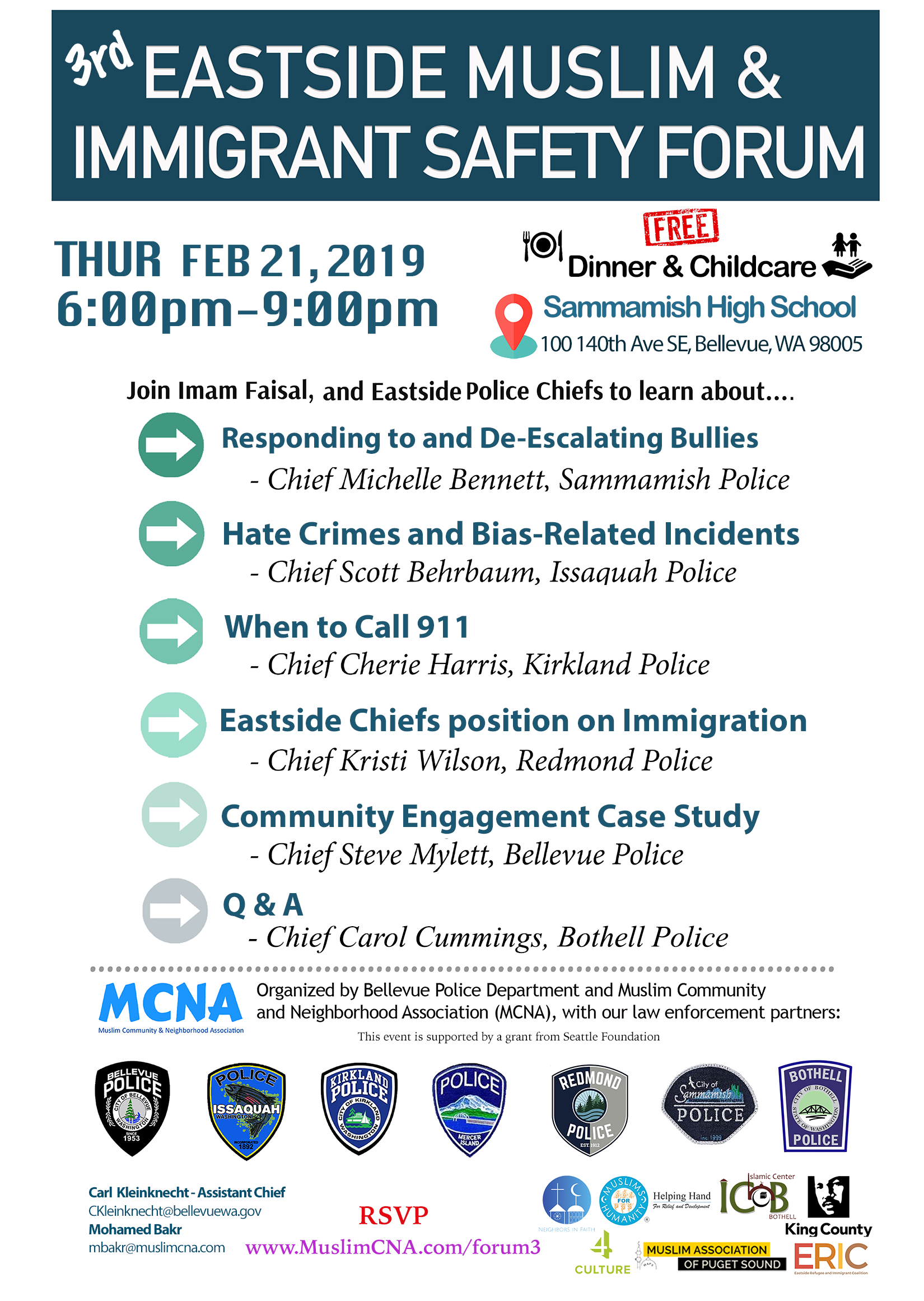 We would like to invite you to the 3rd Muslim & Immigrant safety forum on 2/21,2019, 6pm-9pm at the Sammamish High School in Bellevue. Dinner and childcare will be served. The presentations will be done by the Eastside chiefs of police from Redmond, Bellevue, Sammamish, Kirkland and Issaquah.
We will have a 45 minute period, for small group discussions.
Event is organized by MCNA, Muslim Community and Neighborhood Association, with the Bellevue Police Department. Presenters are from the police departments form Issaquah, Redmond, Sammamish, and Kirkland.