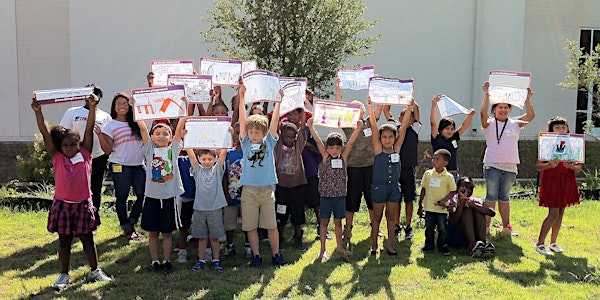 Eastham-Thomason Park Design Day
Engage with KABOOM! and the City of Huntsville to help design and plan a new playspace coming to your community!
When and where
Location
Huntsville Public Library 1219 13th Street Huntsville, TX 77340
About this event
Come join us! We're building a new playspace for the kids of Huntsville!
In September, volunteers from the City of Huntsville, in partnership with The Powell Foundation and KABOOM!, will build a great new pace for kids to play at Eastham-Thomason Park! The project will be kicked off at Design Day, where a KABOOM! Community Engagement Manager will lead an interactive meeting for adults and kids to share their ideas!
Time: 3:30-5:00 PM
Location: Huntsville Public Library, 1219 13th St, Huntsville, TX 77340
We want input from the "playground experts" (the kids, of course!) about what they would like to see on their new playground. Youth involvement and participation are important parts of the KABOOM! community-build model and Design Day is an essential first step in including and thinking about the interests of the children at every stage of this project.
For adults, in addition to reviewing the kids' playground ideas to select equipment for the playground, we want to introduce everyone to the KABOOM! Planning Process and to form our Planning Committees. This is where we generate ideas and action steps that will make this project a success.
Welcome and introductions from all
KABOOM! and the process of community participation
Planning Committee explanation, responsibility lists and election of group leaders
Identification of community goals and local resources
Design your dream playground based on the kids' ideas!