Eastern WashingtonWAEYC Fall Community Cafe: Autism Spectrum Disorder
Description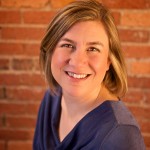 Understanding Autism Spectrum Disorder (ASD): What it is, what we should know and how can we help?
Virtually everyone is aware of the staggering increase in the diagnosis of autism over the past decade, the Center of Disease Control (CDC) latest report (2018) states the prevalence is 1 in 59 children, 1 in 37 boys. With this rapid rise, schools often struggle to meet the unique and special needs of this growing population. This workshop will discuss ASD criteria, characteristics in the school setting, and evidence-based strategies to support students.
Presented by: Dana Stevens ABD, LBA, BCBA is the Director, Clinical Services at Northwest Autism Center, a non-profit organization located in Spokane WA. She has been a Board Certified Behavior Analyst (BCBA) since 2003, has several professional publications and speaks at the local, state and national levels. From 2007 – 2012 Dana was a tenured track faculty member at Whitworth University in the School of Education in which she taught undergraduate and graduate courses in Special Education. Prior to her graduate work, she was a special education teacher for 15 years in the public school system in which she taught in residential treatment centers, urban areas, most isolated school district in Alaska and internationally. She also participates on several local and state committees, workgroups, advisory boards, and federal grants.