Description
PAWA Paints Eastern Washington Wineries
May 19, 2017 at 9am through May 21, 2017 at roughly noon
Facilitator name: Laura Gable and Cindy Rutherford
Email: laura@lauragable.com
Cell Phone: 509-308-0666 (Laura); 509-308-6412 (Cindy)
Cindy Rutherford is creating a "tasting notes" BLOG for some of these locations we are heading to -- valuable information for the wine afficianado and those interested in the tasting side of visiting wineries. http://inagarden1.blogspot.com
Event Overview: We will be painting 2.5 days in 2 cities of eastern Washington which are located about 1 hour/20 min apart (Walla Walla and Benton City). The first day we will paint at wineries just south of Walla Walla, WA. The second day we will paint wineries in the Red Mountain Viticulture Area located just east of Benton City. The third day we will paint at a winery located just west of Red Mountain but still considered Benton City. (Benton City is a very small town just west of the Tri Cities: Richland, Kennewick, Pasco). I'm recommending a hotel in Richland which is located close to the highway and is a little over an hour away from the Walla Walla location, and about 20 minutes from Red Mountain / Bento
"Come ready to paint!"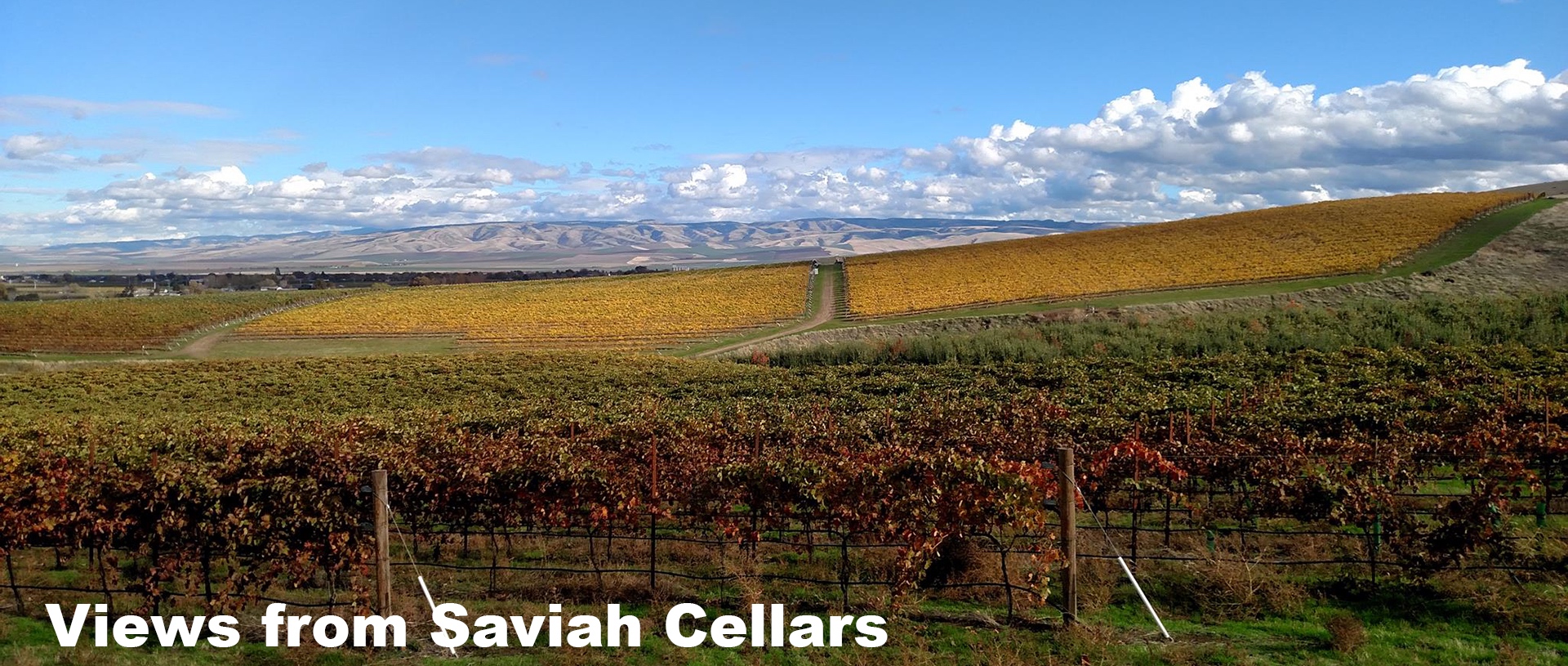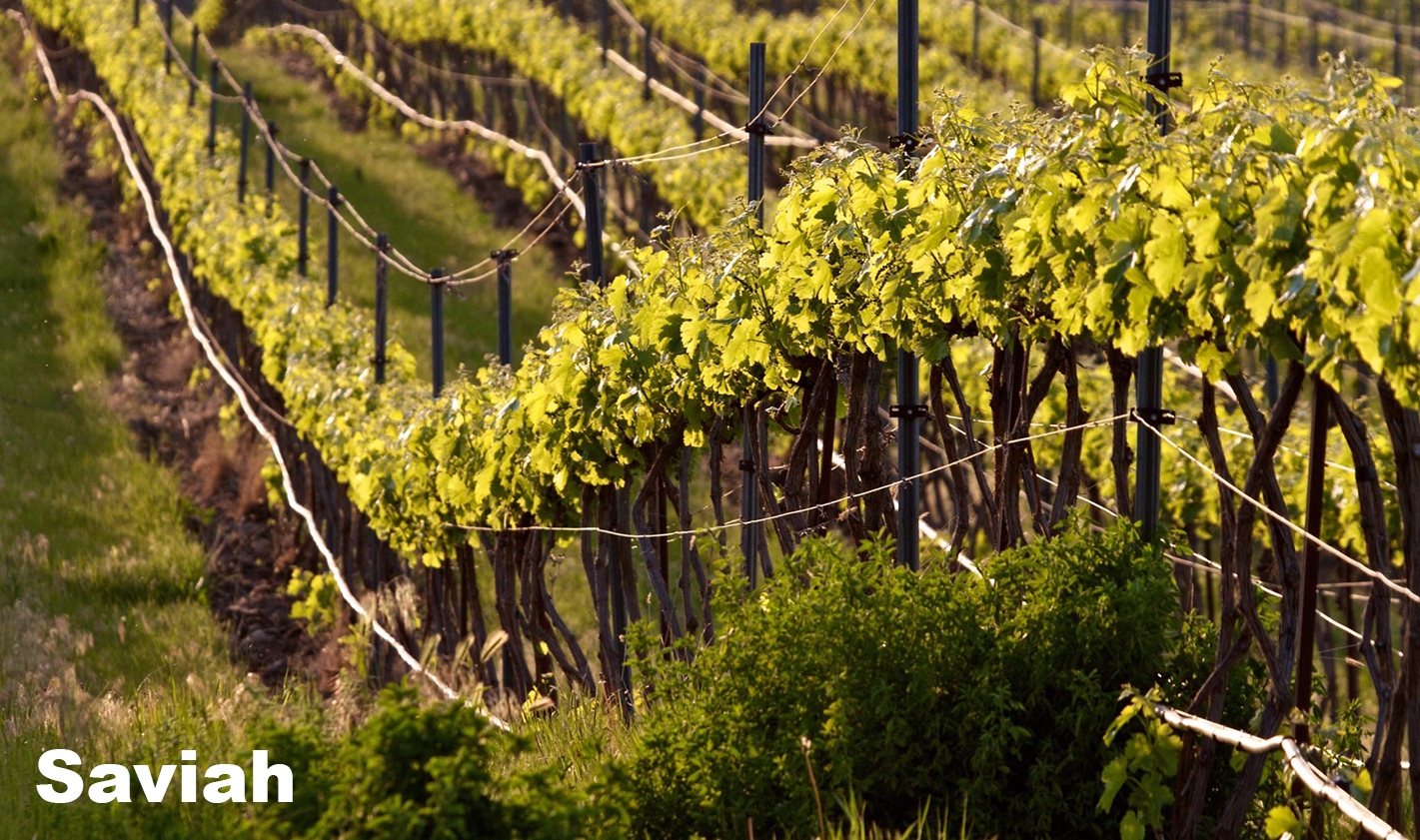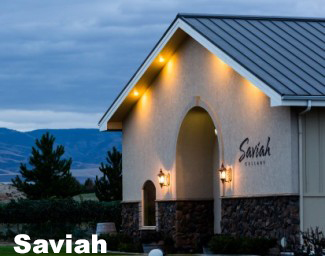 For the starting location, http:www.saviahcellars.com Tasting Room (509) 522-2181.
We will switch locations in the afternoon, http://www.amavicellars.com Tasting Room (509) 525-3541 ... there are other possible locations, which we will discuss once you arrive. [Northstar Winery; Pepper Bridge Winery; and Walla Walla Vintners. If you are coming in later, please text me to verify where we will be.
Walla Walla Valley Wineries - Located on the southeastern edge of Walla Walla, this area is just above the state line perimerter with Oregon. The terrain rolls and widens out into the foothills of the picturesque backdrop of the beautiful Blue Mountains which are a distance away. These slow sloping hillsides are covered with vines from a plethora of wineries that dot the region. We have permission to paint from 4-5 wineries in this southside area (and one 15 minutes to the northwest) for the day. This location will serve our theme to paint both valleys and vineyards!
DAY 1:
Friday May 19, at 9 a.m. meet at Saviah Cellars, 1979 JB George Road, Walla Walla 99362
Lunch Time: We would suggest a sack lunch, or there is a Walmart just up the road on Hwy. 125 if you need grocery suggestions. Most of the wineries do not serve food and we will verify this further as the time draws near. We can either use their patio at Saviah or go to the next location Amavi Cellars, as they have a nice covered patio with view of the mountains.
After lunch meet at: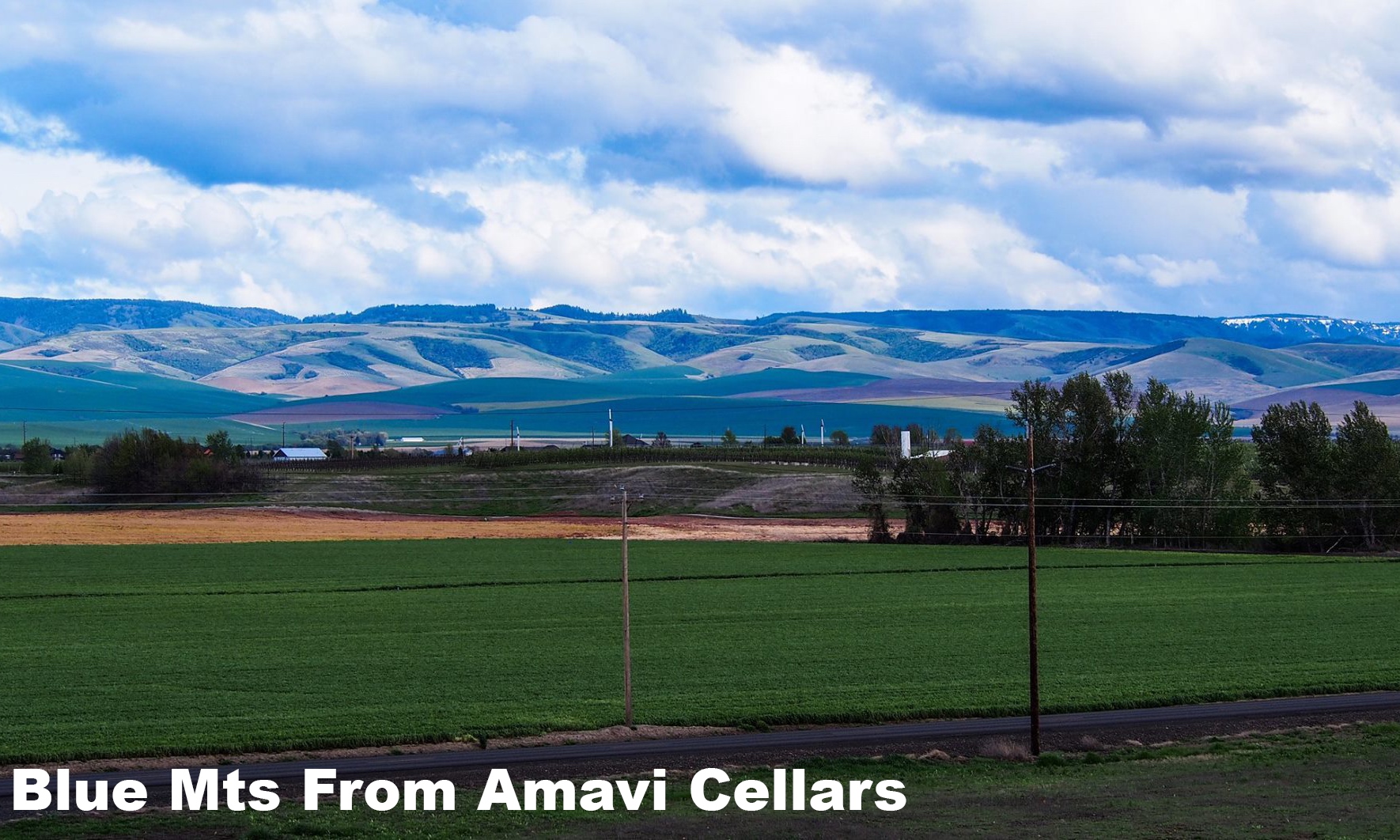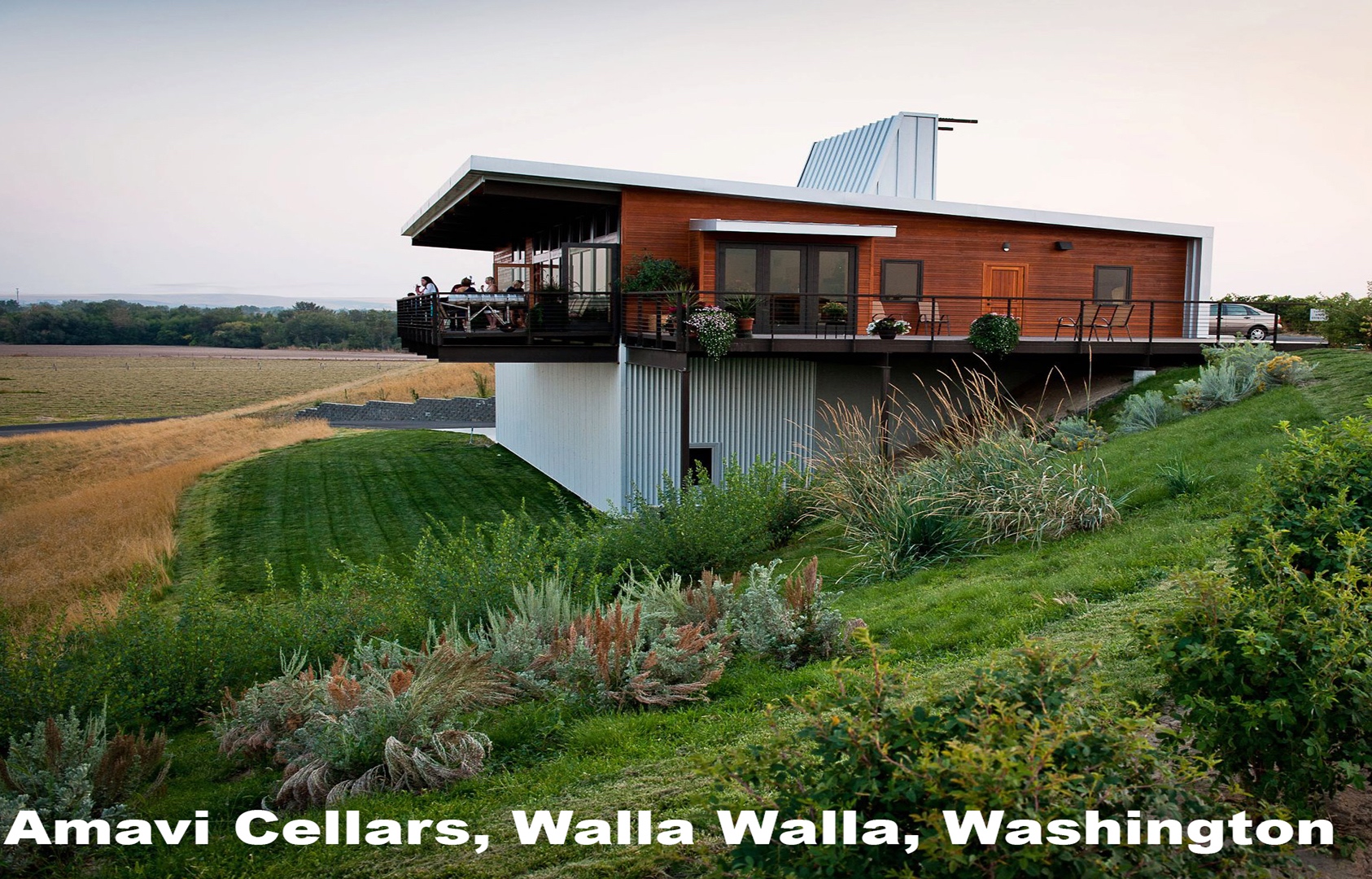 Amavi Cellars, 3797 Peppers Bridge Road, Walla Walla about 1pm. They sit a little bit higher and have a great view of distant vineyards and the Blue Mountains in the back ground. We have a few other wineries that have given us permission to paint on the premises in the nearby region, so you can wander these nearby wineries throughout the day if they have a view that might be more appealing to you:
Other Walla Walla Winery Options:
• Northstar Winery, 1736 JB George Road, Walla Walla, just up the road from Saviah
or Pepper Bridge, 1704 JB George Road, Walla Walla, just up the road from Saviah and across the street from Northstar
• Feliciana, 85728 Telephone Pole Rd, Milton-Freewater, OR (just up the road from Saviah and a right then a quick left - it's just over the border into Oregon)
• Walla Walla Vintners, 225 Vineyard Ln, Walla Walla (which is about a 14 minute drive to the northeast beyond the airport.)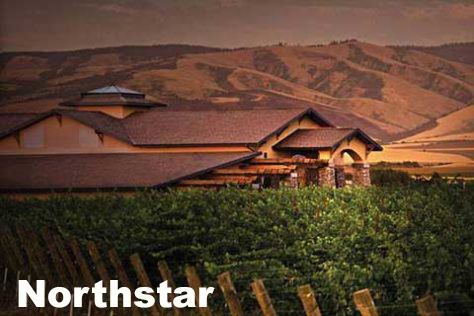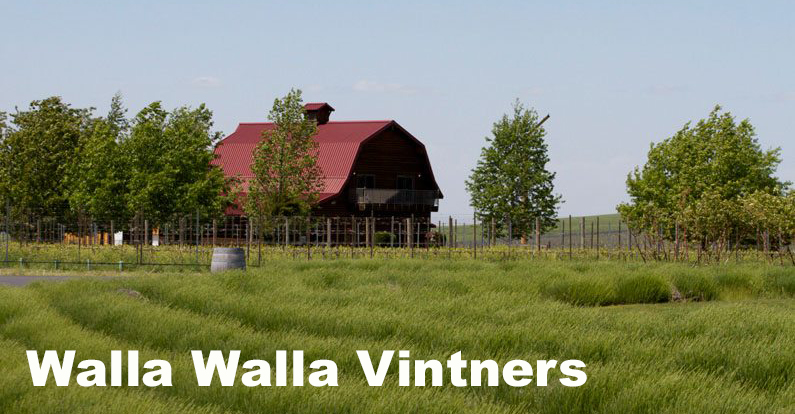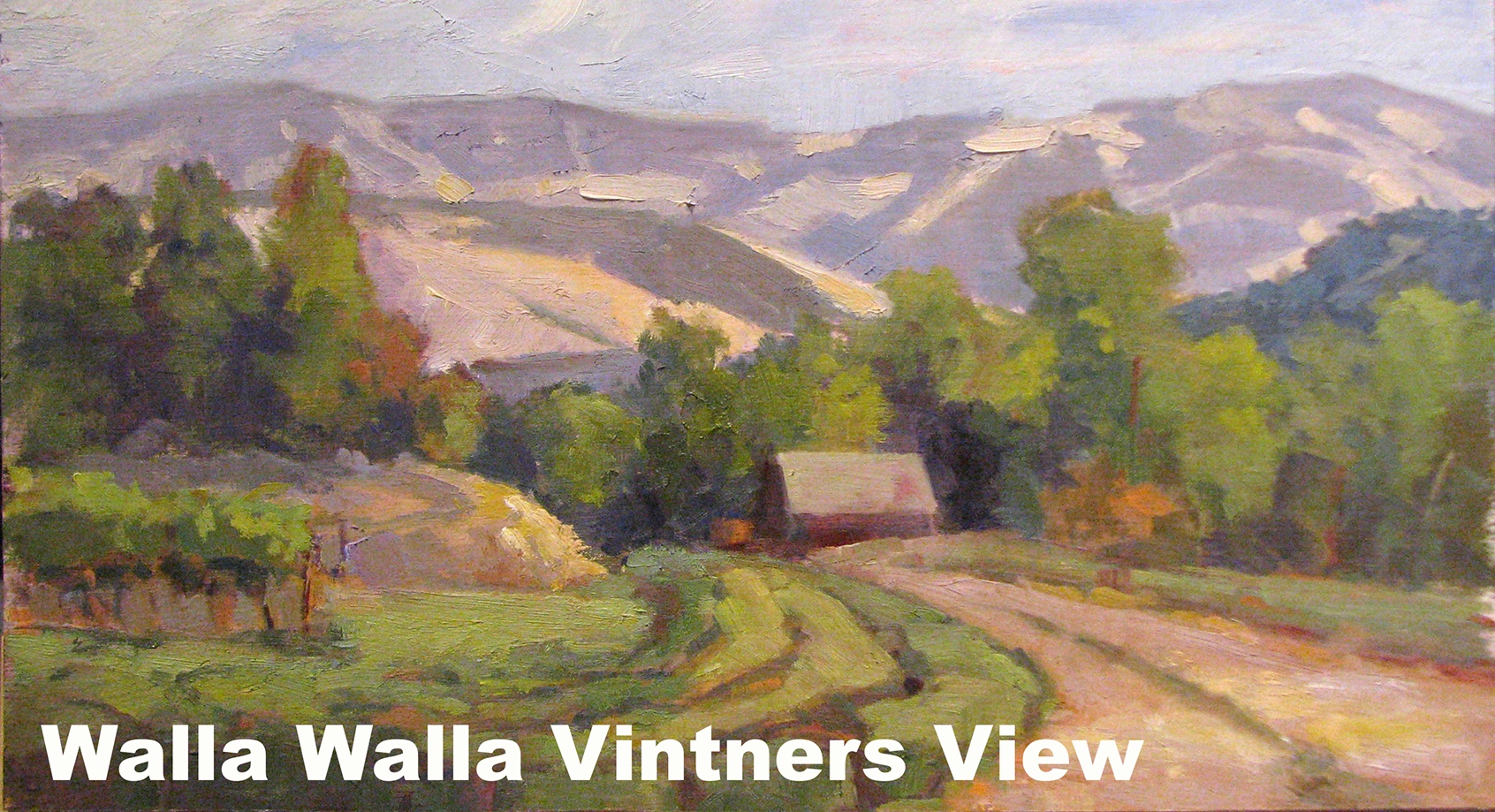 Day 1 Dinner Plans: Let's eat at Olive Marketplace & Cafe, 21 E Main St in downtown Walla Walla, 509-526-0200 at 6:30p.m. It is in downtown Walla Walla and is a cafe where you order at the counter, and doesn't require reservations, so come when you can.
Directions from various possible routes: Directions to Saviah Cellars (the other wineries are located a short distance away). Take Highway 90 from Seattle, outside Ellensburg head to Hwy I-82, As you near the Tri Cities area, take exit 102 on the right onto US-12 / I-182 East towards Richland, Pasco. Continue on this road for several miles. It will eventually become US-12 again. After you pass the paper mill in the Wallula gap area, you will come to a junction. Take the slight left on W Highway 12. Drive for about 20 miles until you approach Walla Walla. Take the exit onto Heritage Rd. Go 1.4 mile then turn right onto S Gose St. which becomes S College Ave. Then after 2.8 miles, turn right onto WA-125. Take the next left onto Old Milton Hwy. In 0.8 miles turn right onto Peppers Bridge Rd. Then left onto JB George Rd 1.3 miles later. Saviah Cellars is on your right.
The other wineries are a short distance away (Northstar, and Amavi). If you choose to paint at Walla Walla Vintners in the afternoon, it is about 14 miles drive away.
http://www.wallawallawine.com/map/?id=53 and https://roadtrippers.com/map?lng=-119.12919749174011&lat=46.10423974867274&z=9.368121373994766&a2=t!16871044
Recomended lodging / camping: Whitman College has a graduation scheduled on this weekend, so if you are planning to stay in Walla Walla, please make arrangements as soon as you can. They guarantee to fill the hotels. But since we will be painting in the Tri Cities region the following day, I'm suggesting it might be more advisable to stay in Kennewick which is a little over an hour away. It will be a better spot to radial out from for Saturday and Sundays paint outs.
- Walla Walla Hotels: http://www.wallawalla.org/lodging
- Tri Cities Hotel Suggestions (Kennewick or Richland): http://www.visittri-cities.com/hotels/
I would recommend this new hotel Home2 Suites by Hilton if your budget allows - it is close to the highway that will take us out to Day 2 & 3, and we can select a restaurant near here (map and directions is included on their website). http://home2suites3.hilton.com/en/hotels/washington/home2-suites-by-hilton-richland-RLDDSHT/index.html
- Tri Cities Camping suggestions (Kennewick): The Columbia Sun RV Resort, 103907 Wiser Pkwy, Kennewick WA; Phone (855) 833-3886, Located right off the Highway 82 (it is close to where I live). It is nicely groomed and maintained, and spots are about $50 per night for RV. They don't have specific spots for tents, and so fees would be the same. Some of us locals can offer our lawns for tent campers. IF you prefer to stay around the Benton City area where we will be painting tomorrow, camping options are Beach RV Park, 113 Abby Ave, Benton City, WA (509) 588-5959.
DAY 2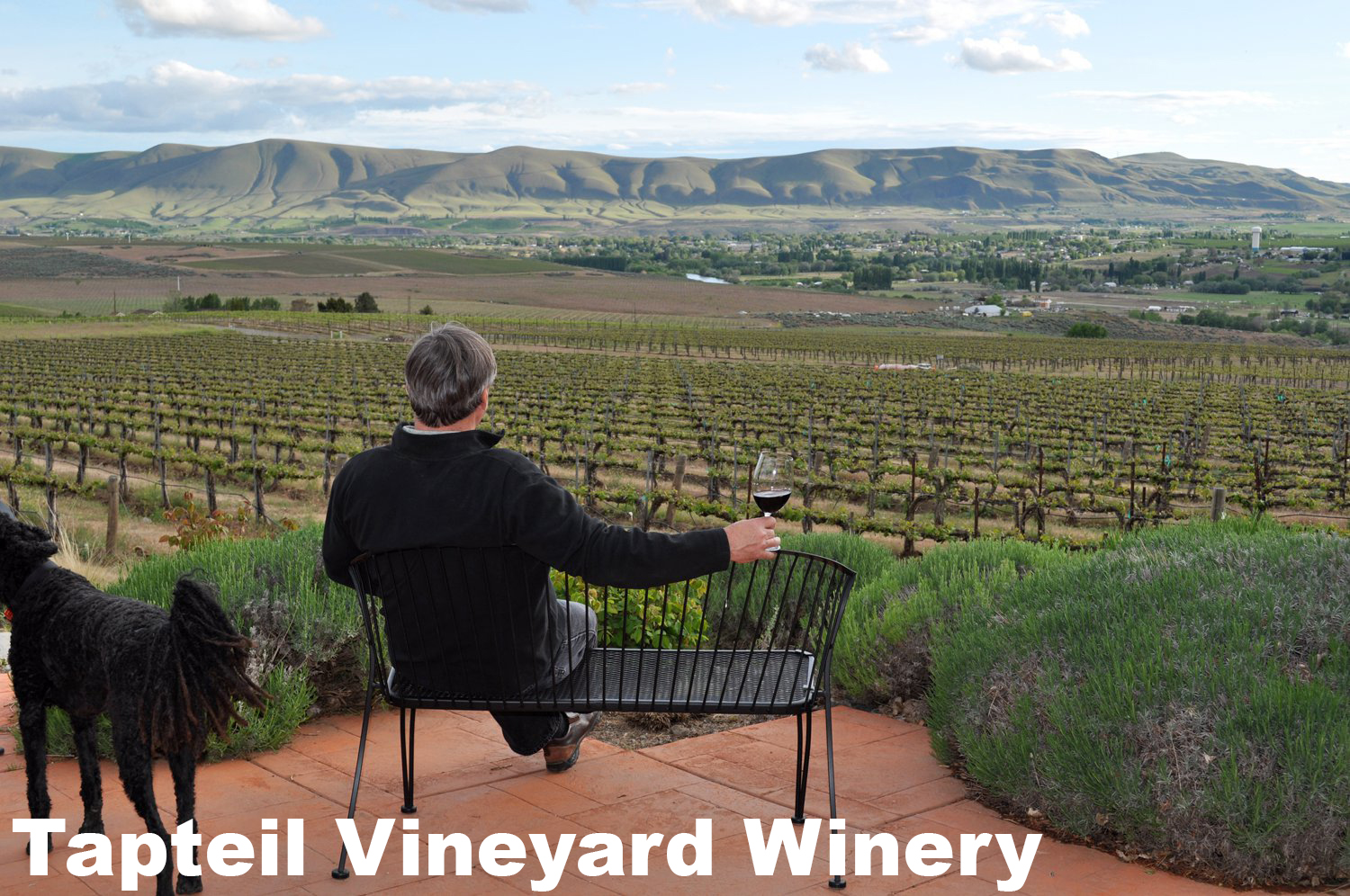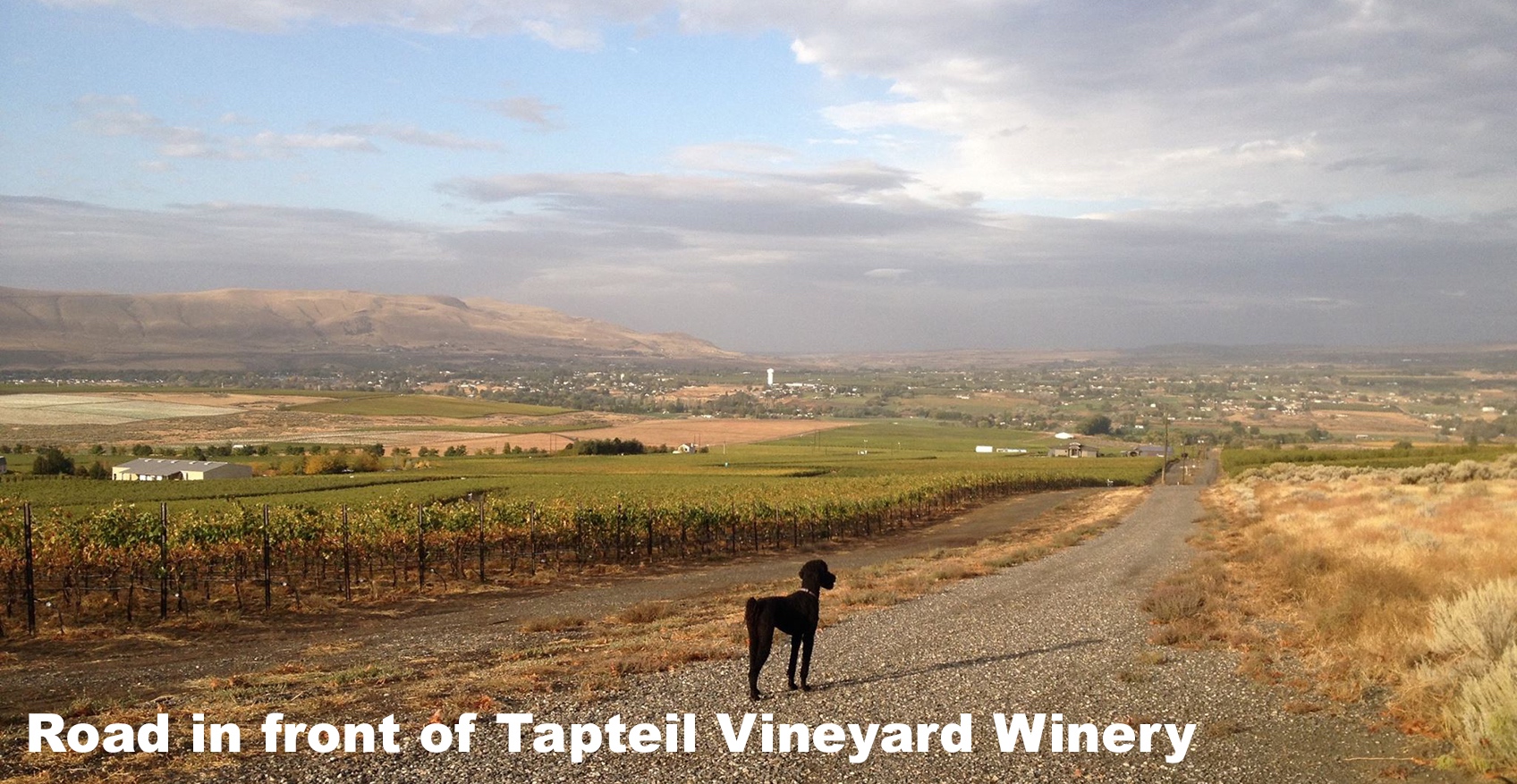 This area is the Red Mountain AVA (American Viticulture Area http://redmountainava.com) - Located a few minutes west of the Tri Cities near the small town of Benton City, this area is one of the premier growing regions for a large volume of the state's wines. The hillsides are more shrub steppe here, with gentle rolling hills dotted with sagebrush and chamisa; with multiple vineyards below. It has a unique combination of diverse geology, gentle south slope, consistent winds and notable heat profile. A complex mixture of the most rare and highly valued soil types in Washington was created by wind-blown silt and sand over glacial outflow. The AVA's red wine grapes such as Cabernet Sauvignon, Merlot and Syrah are highly prized for creating wines of superb concentration and depth, which consistently earn critical acclaim. We have permission to paint most of the wineries on Red Mountain.
Meeting location for DAY 2: We will be meeting at Tapteil Winery on Red Mountain which is located just west of the Tri Cities. Jane Pearson is the owner and she is also an artist, very excited to have us visit. She can show us around her area. http://www.Tapteil.com; 20206 E 583 Pr NE, Benton City, WA
Lunch Time: Sack lunch eaten on any of the winemakers patios -or- also in the Red Mountain region - there will be a food truck at Tucannon Cellars (they are having an arts festival) 40504 N Demoss Rd, Benton City; and Terra Blanca Winery's Vineyard Grill (34715 N Demoss Rd) is open noon to 5pm on Saturdays with limited grilled menu options... [we just need to let them know how many may be coming over]. This is also in the Red Mountain region, located one street to the west along DeMoss Road. Also if you drive up into the town of Benton City, there is a nice mexican restaurant on the far end of town Hacienda Del Sol (1002 Grace, Benton City, WA). It would be about a 15 minute drive each way.
After lunch: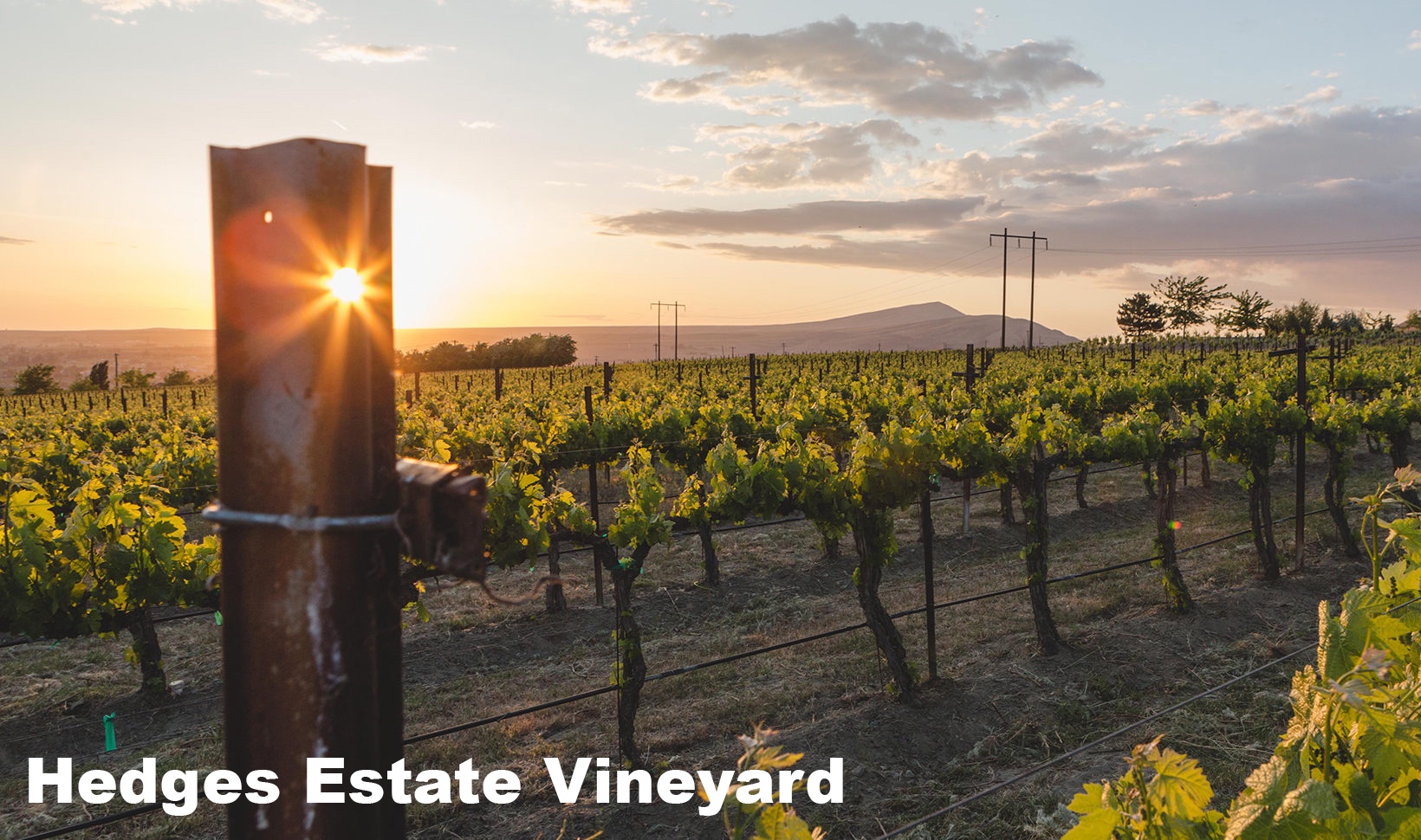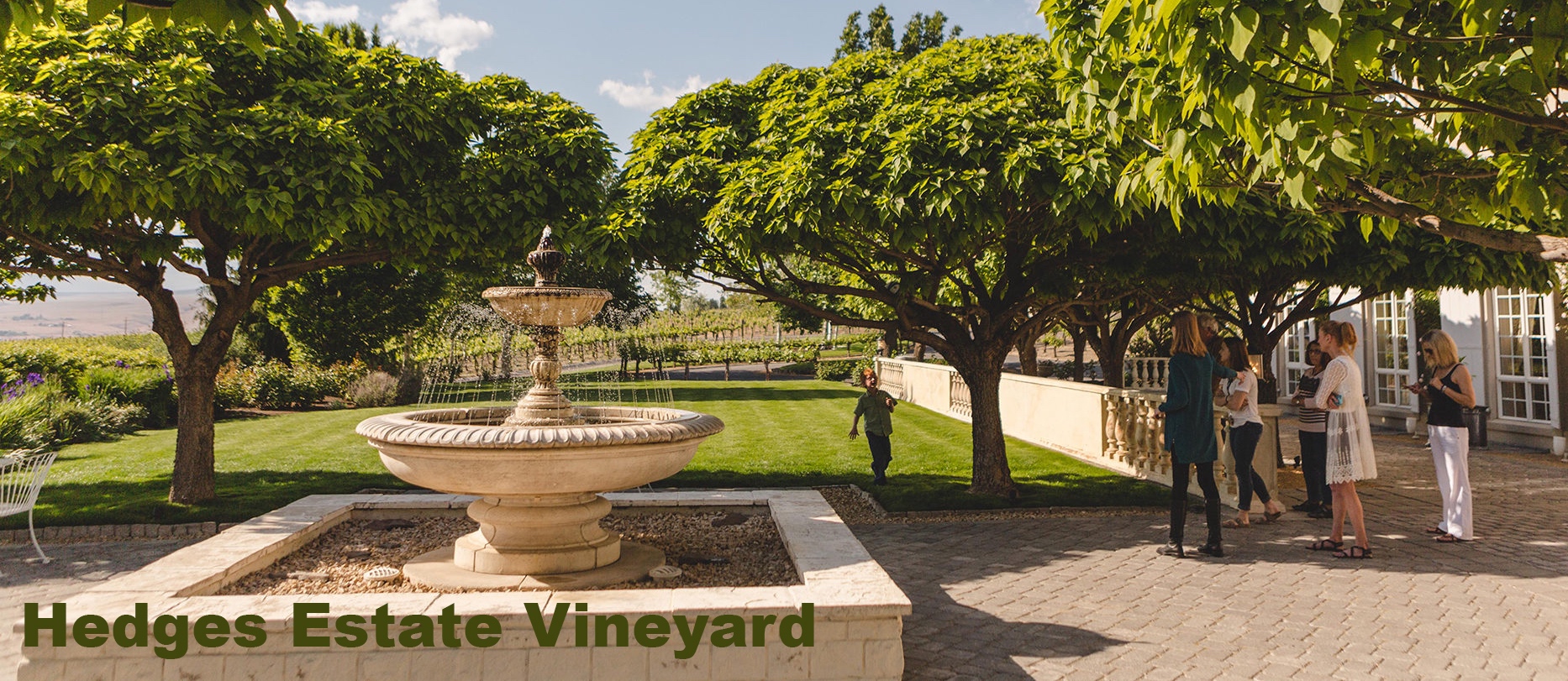 Meet at 1pm, Hedges Estate Vineyard, 53511 N Sunset Rd, Benton City, WA. This is just down the road from where we painted in the morning -- it is a beautifully appointed estate winery that recalls a visit to the French countryside, with elegant building and grounds with a pond, arbors and gardens nestled in the midst of their opulent rows of vines.
Other painting options on Red Mountain:
• Frichette Winery, 39412 N Sunset Road, Benton City, http://frichettewinery.com
• Hamilton Cellars, 55410 N Sunset Road, Benton City, http://www.hamiltoncellars.com
• Terra Blanca Winery & Estate Vineyard, 34715 N Demoss Road, Benton City, http://www.terrablanca.com
• Tucannon Cellars, 40504 N Demoss Road, Benton City, http://www.tucannoncellars.com
Optional Dinner Plans (and show and tell) at 7p.m.
LuLu Craft Bar and Kitchen, 606 Columbia Point Drive, Richland WA at 7p.m. I have a table reserved. Please let me know if you will be attending dinner so I can get a headcount for our reservation. We can do a show and tell in the small park next to LuLu's after we are done eating.
DAY 3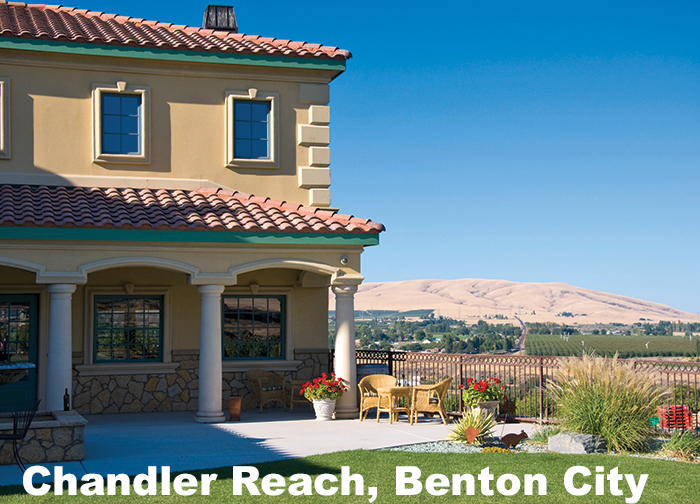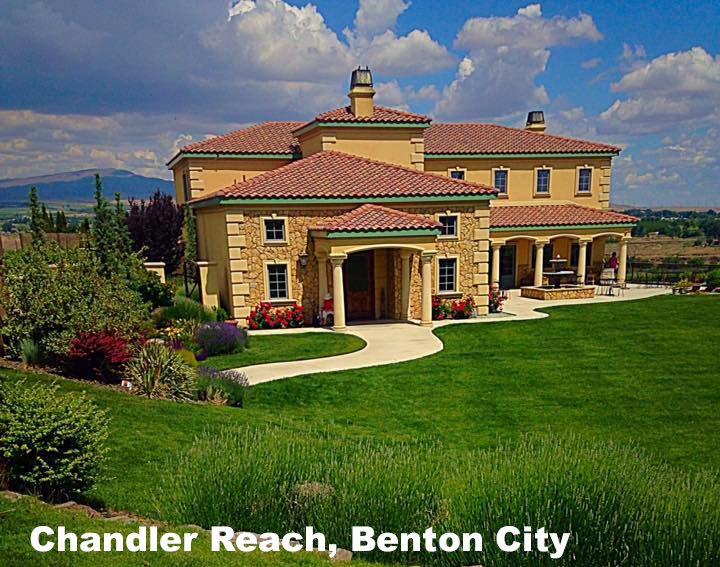 Is there also a phone number/contact name/website links for the location? Chandler Reach, Benton City, 9506 W Chandler Rd, Benton City, Washington, http://www.chandlerreach.com. Tasting Room manager is Shelbey Sawyer, and assistant Tasting Room Mgr is Jenni, contact (509) 588-8800.
Inspired by the hills of Tuscany, Chandler Reach Vineyards is located in Benton City, WA situated just above the Yakima River with a beautiful vista overlooking Red Mountain. The vineyard comprises 42 planted acres produce outstanding fruit and represent the fine terroir found in the Yakima Valley growing region. The Villa, opened in 2005, and reminiscent of Italy, is 7,000 square feet, this three-story stucco villa houses the tasting room, a commercial kitchen and special event room on the main floor.
Meeting location, DAY 2: Meet at 9:30 ish, or 10 [need to resolve]
Lunch Time: Since a lot of our guests are from the West side, we are assuming they would want to return home shortly after the morning paintout. We can suggest a few dining options in the Prosser area [possibly Wine O'Clock, 548 Cabernet Ct, Prosser, WA - I can make reservations and then determine an afternoon paint location nearby if anyone is interested. I need to resolve.]
Directions: Chandler Reach is located off HWY 82 and a short distance from Benton City where we painted yesterday. It can be seen from the highway before we approach the exit. And is located along the frontage road. So take HWY 82 to exit 93 and turn onto W Yakitat Road NW, then the first right onto W Chandler Reach Road. Drive .8 miles to the destination.
Lunch and afternoon -- Prosser is located about 20 minutes west of our morning painting location off HWY 82. We would take the 2nd Prosser Exit Exit 80. Turn left onto N Gap Rd, then the first left onto Merlot Dr. Go .8 miles to Port Afenue and turn right, Then right onto Cabernet Ct. The destination is on the right "Wine O'Clock"
Return to home
FAQs What should/shouldn't I bring to the event? sack lunch for day one, Day 2 and 3 have some dining options we can drive to, but if you want to salvage as much painting time as possible then bring a sack lunch. If you plan to eat out then you will need money to buy lunches on day 2, and your dinners.
Are pets/children allowed? Children under supervision, Pets - I didn't ask specifically but as most wineries have wine-dogs, they should be allowed if they are kept under your supervision.
Is there water, bathrooms, shelter available? yes many of the wineries have covered patios for lunch, and restroom facilities
Is there cell coverage at the location? Yes
There is adequate parking in the winery's designated parking lots. I will wear a brightly colored hat to be identifiable on day 1.
Fees? There are no fees, but some of these wineries are small operations, so it would be nice if we could purchase their wines. They encourage tasting too. Many charge a small fee ($5-$10) for the tasting but it goes towards the purchase of wine if you decide to buy a bottle.
PLEASE try and carpool with other PAWA members anytime you can!
You may post on our Facebook page to share transportation.
For attendees signing up for free paint-outs, if you find you can't attend after all, please cancel on Eventbrite so that the facilitator may have a proper head count, thanks!
A spouse is always welcome and we are welcoming local non-PAWA painters to the paint outs.
Do I have to bring my printed ticket to the event? No, the facilitator should have a member list and cell phone numbers to conduct a headcount.
It is a good idea to print out this Eventbrite page and bring with you to be able to refer to this information. We love photos from the past events! Post to our Facebook page or send to our blogger!
Thank you for signing up and HAPPY PAINTING!