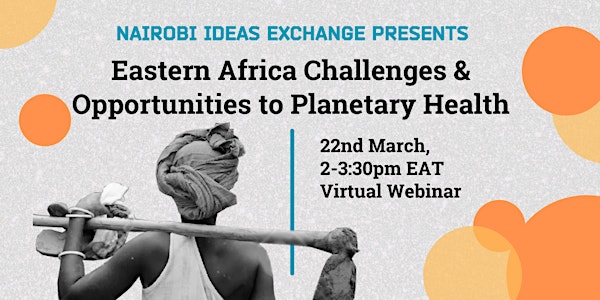 Eastern Africa Challenges & Opportunities to Planetary Health
Nairobi Ideas Exchange presents Eastern Africa Challenges & Opportunities to Planetary Health
When and where
Date and time
Tuesday, March 22, 2022 · 4 - 5:30am PDT
About this event
What is Planetary Health? This March, join the Mawazo Institute's Climate Week to explore how human behavior is changing our planet's health, and what we can do about it. See the full schedule of Climate Week activities and events at www.mawazoinstitute.org/climate-week
While Planetary Health is a global issue, the Eastern African region has its own challenges and opportunities surrounding the interlinkages of humans and nature. In partnership with the Planetary Health Eastern Africa Hub (PHEAH), this webinar, presented by Melvine Anyango Otieno, introduces the concept of planetary health and dives into specifics for the region on the way towards planetary health.
About Melvine: Melvine is a Planetary Health Alliance Next Generation Fellow working to inspire, activate and convene the next generation of Planetary Health CampUS Ambassadors from around the world, as well as conduct outreach to facilitate local and international collaborations through her leadership in growing the Planetary Health Eastern Africa Hub. She is an associate team member of Women Leaders for Planetary Health where she advocates for gender equality for sound environment and public health solutions. She holds a Bachelor's Degree in Environmental Biology and Health and a Masters' Degree in Environmental Health from University of Eldoret and is a research assistant for BGS-UoE research on dynamics of Environmental Geochemistry and Health in the Lake Victoria Basin (LVB), where she investigates the transfer of micronutrients and potentially toxic elemenents into the Winam Gulf, LVB catchment, which is attributable to changes in land-use and subsequent implications for planetary health.
About PHEAH: The Planetary Health Eastern Africa Hub offers an opportunity to learn and share about planetary health and the planetary health emergency in Eastern Africa. We aim to stimulate regional community building, provide education for transformative action and push for strategic policy-making in the face of the greatest planetary health emergency of our time.
The Nairobi Ideas Exchange is part of the Mawazo Institute's Voices Programme, working to amplify the work of African researchers and share findings on African women in higher education and research. This event is supported by funding from the Open Society Foundation.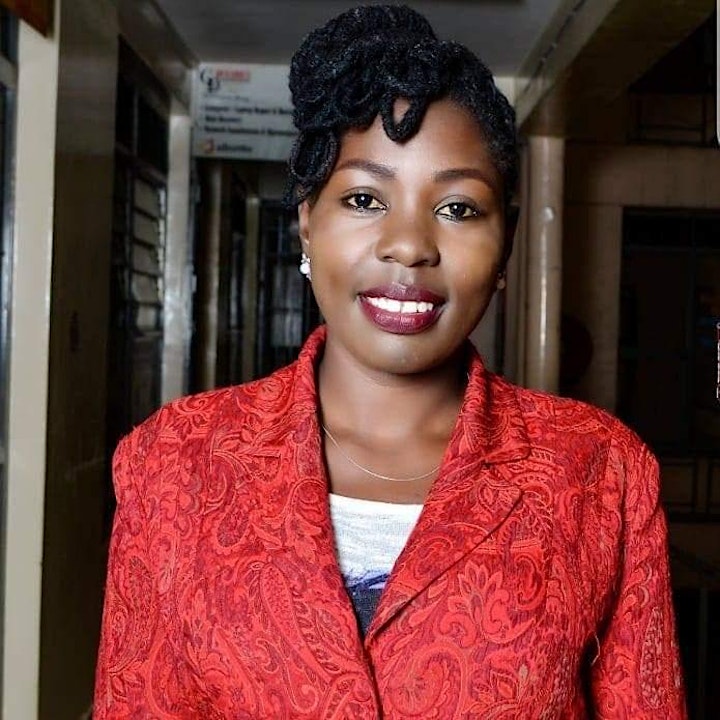 About the organizer
The Mawazo Institute is a non-profit research institute based in Nairobi, Kenya. Our mission is to support the next generation of female scholars and thought leaders in East Africa, and to get policymakers and the general public engaged with their work.