Description
APRIL 12-13, 2019
For 2019 we are making some changes to the festival. Instead of 3 days, we will have a 2 day festival. Of course the things that make Easter Island fantastic are not going away. There will still be great music, great camping, and great folks. For 2019 we are capping ticket sales around 400. Included in the ticket price will be Friday Night & Saturday admission, camping, & as well as a Saturday night farm to table dinner presented by Mr. Nice Guys. Of course you will still be able to BYOB and have the good time you always are guaranteed (check out our FAQ page for more details). All camping will be located in The Orchard.
DON'T BE SAD
We know you've been patiently waiting, and for good reason, because we too would love to live Easter Island Festival all day everyday. That energy we all feel is the energy that has been growing since year 1. Easter Island is a moving, breathing, living, and always changing organism. This year will represent a new beginning, resurrection, and regeneration. For some of you a year off and a 2 day festival might cause sadness. We understand. However, this festival will still be Easter Island and you will still have a truly intimate and wonderful experience. Looking into the future, we see this change opening up the possibility of multiple Easter Island Festivals each year (spring & fall). Thank you for all the support and we can't wait to see you in April.
FARM TO TABLE DINNER
Presented by Mr. Nice Guys, included with your 2019 ticket will be a delicous Saturday night dinner featuring food grown right here in Oklahoma.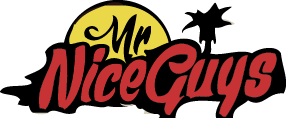 TICKETS
Tickets will go on sale August 13th at 10am. The price will go up $5 for every 100 tickets sold. If you want to enjoy the 2018 festivities, please make sure to purchase your tickets online because tickets will not be available at the gate as per previous years.
1-100 Tickets - $50

101 - 200 Tickets - $55

201 - 300 Tickets - $60


301 - 400 Tickets - $65

Included in the ticket price will be Friday Night & Saturday admission, camping, & a Saturday Evening Farm To Table Dinner presented by Mr. Nice Guys.