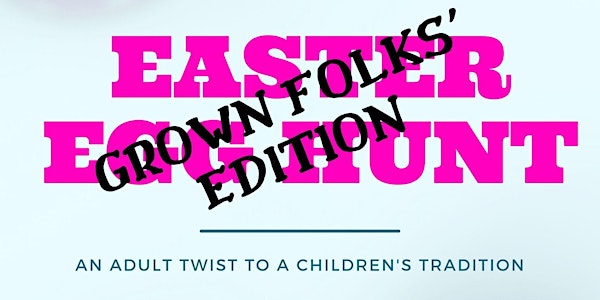 Easter Egg Hunt: Grown Folks Edition
An Adult Twist to a Children's tradition.
When and where
Location
Prospect Park Picnic House North 40 West Drive Brooklyn, NY 11215
About this event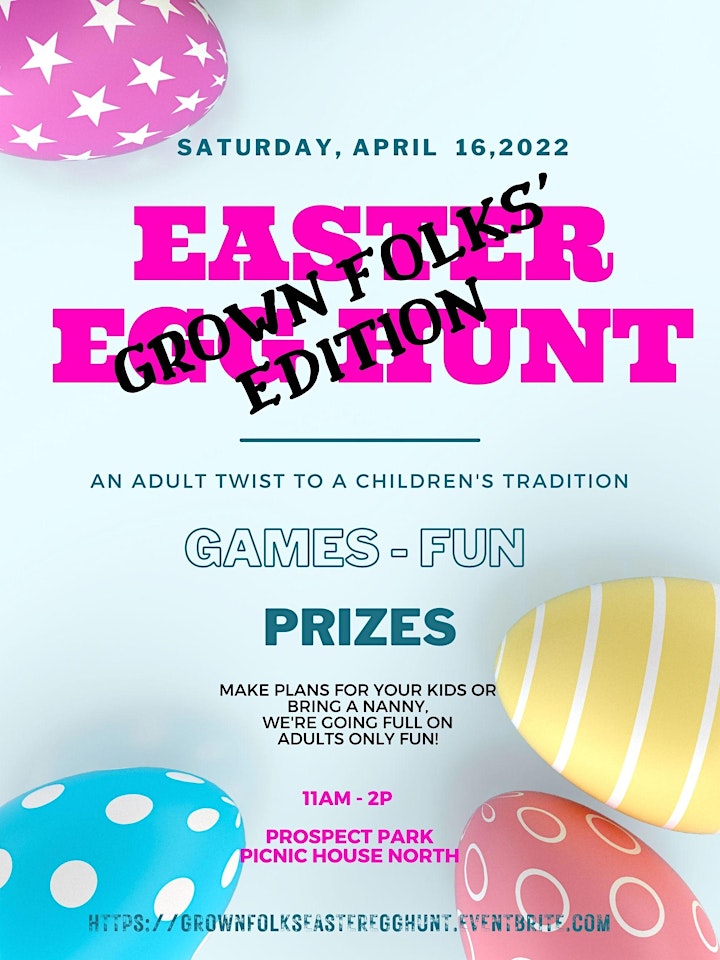 Make plans for the little ones or bring a Sitter; we're going full on ADULTS ONLY fun!
Who said Easter was JUST for children?!?!?
Whomever it was, they are NOT INVITED!
Be ready for allllllllll the fun with an adult spin on classic games and timeless activities like...
Easter Egg Roll
Easter Egg Relay
Don't Spill the Beans
Easter Egg Hunt (HUNT RESPONSIBLY! 😜)
Bring your inner child.
Wear your sneakers.
Leave your attitudes.
Discard your judgments.
Wanna help with the day? Let us know. We welcome the support. If you are heard complaining you will be asked to work.
This is a fun-day event, produced with the intention of having a good time. PERIODT!
Your ticket price covers game supplies, prizes, light snacks and refreshments.
You are welcome to bring food. There are barbecue grills if you want to throw some hot links on. We can make this a potluck, just remember we are all cousins...so be willing to share. (**If you are planning to use the grill please give us a heads up so we can secure that in our permit. We don't need any BBQ Becky's or Permit Patty's.)
Icy Hot, Ace Bandages, Advil, etc will NOT be provided. Everyone over 40 plan accordingly.
This is an AT WILL event - just like your job - at ANY time, for ANY reason, you may leave or be asked to leave. Please do not cause a need for the NYPD to be called.
NO DRAMA ALLOWED!
Have other questions not answered here? Email info@awholemood.com.