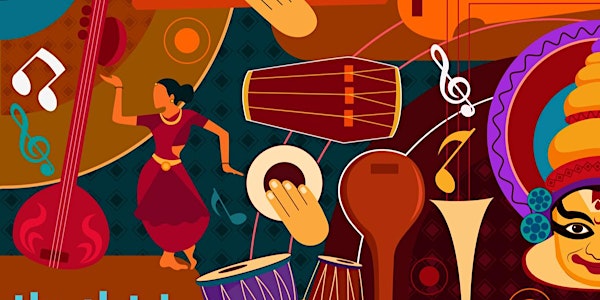 East - West Music Festival
Celebrating Music from North India, Europe and the Middle East.
Date and time
Sunday, July 31, 2022 · 4 - 6pm PDT
Location
Yoga Society of San Francisco 2872 Folsom Street San Francisco, CA 94110
Refund Policy
Contact the organizer to request a refund.
Eventbrite's fee is nonrefundable.
About this event
With Kankana Banerjee, Classical Indian Singer
Elektra Schmidt, piano Western Classical
Lewis Patzner, cello Western Classical and originals
Mauro ff, tango piano & spoken word
and Nakarat : Nomadic Mediterranean folk songs.
[All current covid protocols will be adhered to.]
About the performers:
Kankana Banerjee is a gifted and celebrated Hindustani Classical Singer from Mumbai. Born in Kolkata, India, she has studied Hindustani music starting from age three from her mother who was a disciple of Late Tarapada Chakravarty of Kolkata and Late Pdt. Ratan Jhankar of Lucknow.
She was later introduced and received intensive training during her formative years from the renowned vocalist Ustad Amir Khan of Indore. Kankana has also studied with Pt. Pratap Narain of the Mewati Gharana.
She performs and teaches internationally. She has won many prestigious awards such as the Kala Saraswati Andhra Ratna and has entertained the president Mr. R. Venkatraman and Prime Minster Indira Gandhi of India to name a few. 
http://www.kankanabanerjee.in/kankana-banerjee-music
—
Lewis Patzner is an Oakland-born Cellist and Composer, who plays a variety of styles, including classical, jazz, and many genres of rock and pop. Known for his 11 year stint playing metal with Judgement Day, Lewis now plays with the Town Quartet, Cosa Nostra Strings, Trio Étrange, the Composer Arranger Performer Orchestra, and the Proteus Trio.
Award winning pianist Elektra Schmidt performs as solo artist and in chamber groups in the United States, France, Greece, and the United Kingdom. As well as a flourishing performance career, Elektra curates for numerous festivals and art houses in Europe and San Francisco. She is the founder of Artist Migration, an organization dedicated to the integration and mobility of international artists.
www.lewispatzner.com
—
After graduating summa cum laude from the National Conservatory of her native Greece, Elektra pursued her post-graduate studies in Paris at the Schola Cantorum and the Conservatoire Raoul Pugno under the guidance of distinguished pianist Lilia Boyadjieva.
She received her master's degree with First Prize and Distinction (Medaille d'Or avec les félicitations du jury).
She has collaborated with international festivals throughout the world including the San Francisco International Arts Festival, the Arundel Festival and Oxford Philomusica in the United Kingdom.
www.elektraschmidt.com
—
Argentinean/Italian/American, Grew up in Argentina, where interest in art and music lead him to study classical piano and visual arts. He emigrated to California in 1981 to further his artistic explorations, taking classes in print making, sculpture and painting at San Mateo College, Art Institute, and Berkeley Extension. Mauro is a founding member of "849 Folsom Music", a 13 member music and spoken word performance troop that brought vital energy to the San Francisco "South Market" artist underground scene in the pre-dot com years of the late 80's.
As a founding member of the Enso Art Collective and the Miles Davis Memorial Hall, Mauro has been investigating sounds with the deconstruction of pianos, becoming more able to expand the 12-tone scale. He does not subscribe to the romantic notion of a solitary artist, a suffering individual, hidden in a state of despair, creating work that only few can appreciate; instead Mauro travels the world, looking to the mundane, the sacred and the original with the same eyes, and listening to the music of diverse cultures, bringing it all home to work with it's particular way of assimilation making art and music available to the community.
www.mauroffortissimo.com
—
Nakarat is a San Francisco-based duo featuring Duygu Gun on guitars and vocals and Jonathan Kipp on accordion. Their music is a vibrant, emotional melange of folk songs in Turkish, Ladino, Greek, Griko, and Italian. A Mediterranean breeze with spicy nomadic tunes from the region.
www.nakarat.com