Description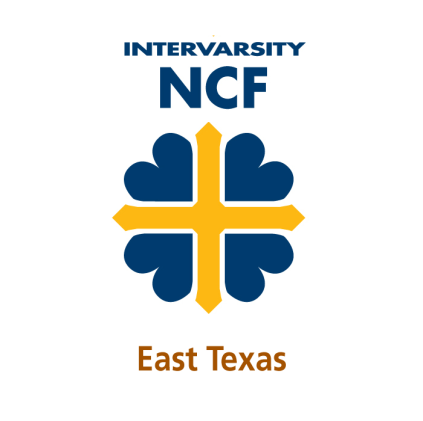 The Registration deadline has been extended until February 8th!


Come Away with Me to Rest, Reflect, and Refresh
Then, because so many people were coming and going…, he said to them, "Come with me by yourselves to a quiet place and get some rest." Mark 6:31- 33
East Texas NCF invites nurses, educators, and students to the Piney Woods for a weekend of rest and refreshment. The spiritual dimension is a major healing force for ourselves and our patients, and we can experience spiritual renewal through teaching, personal study, and discussion. The retreat will provide the opportunity for you to grow deeper with God, apply biblical principles to your life, and discover how rest and reflection can transform your nursing practice. Take time away from the busyness of life and work and refresh your joy in nursing and your soul!
During this weekend of rest and reflection, you will have the opportunity to:
Explore burnout, its effects on the caregiver, and how to rest in God.

Identify practical ways to experience God's rest through reflection.

Discover how to trust God's provision for your life.
Early Bird Registration closes December 1, 2017, and final registration ends January 22, 2018.
Onsite Check-in begins Friday at 5 pm. Activities begin at 7 pm and conclude Sunday at 11 am.
No evening meal provided Friday. Meals provided are breakfast, lunch, and dinner on Saturday and breakfast on Sunday.
Additional map:
https://skyranch.org/media/W1siZiIsIjIwMTgvMDEvMTUvOTNldmI0aDIzeF9EaXJlY3Rpb25zX3RvX0NhbXBfVmFuLnBkZiJdXQ/Directions_to_Camp-Van.pdf
FAQs
What will the program be like? See link to schedule:

https://uttyleredu-my.sharepoint.com/personal/bdeal_uttyler_edu/_layouts/15/guestaccess.aspx?docid=1e51556c183e048c99d4fc4295b7052e9&authkey=AUyPRZnnB_d-jD5MhXMjOpI
What should I bring into the event?
Casual clothes, comfortable shoes, Bible, twin bed linens, blanket or sleeping bag, pillow, towels, personal care items, flashlight, writing materials, and snacks. Some snacks will be available for purchase throughout the weekend. Bring your water bottle to refill!
Optional: bring a siilent auction (new or handmade) item to help raise funds for ET NCF.
Will there be continuing education hours? No
How can I contact the organizer with any questions?
For More information, contact debawaldrop@gmail.com
What's the refund policy?
You can request a refund 30 days from the event, on or before January 22, 2018.
If you are unable to attend, your registration is transferable to another person.
What are the accommodations like?
http://skyranch.org/texas-retreats/
Dorm style cabins offer a rustic camping environment coupled with clean, enclosed sleeping quarters.
Additionally, all cabins come with a large deck area and fire pit for enjoyable outdoor gatherings.
Order your East Texas NCF TShirt: Contact Vicki Jowell to order at vjowell@uttyler.edu
Short sleeve S-XL $12 (add $3 for larger sizes)
Long sleeve S-XL $15 (add $3 for larger sizes)
Contact debawaldrop@gmail.com if you have special dietary or physical accommodation needs.