East Hawaii Outdoor Circle - 2021 Drive-Thru Tree Giveaway (One Free Tree)
Sales Have Ended
Registrations are closed
Unfortunately, all tickets have all been awarded for this event. Mahalo for your interest in keeping Hawaii clean, green and beautiful! To learn more about the East Hawaii Outdoor Circle, please visit https://www.easthawaiioutdoorcircle.org
Sales Have Ended
Registrations are closed
Unfortunately, all tickets have all been awarded for this event. Mahalo for your interest in keeping Hawaii clean, green and beautiful! To learn more about the East Hawaii Outdoor Circle, please visit https://www.easthawaiioutdoorcircle.org
Come receive ONE tree courtesy of the East Hawaii Outdoor Circle, International Paper & Arbor Day Foundation! QR Code = One free tree!
About this event
Event Details and Instructions
1) Registration for ONE free tree ends on Friday, November 5th at 3:00pm or when all tickets have been awarded.
2) IF YOU SELECT MORE THAN ONE TREE, YOUR ORDER WILL BE CANCELED AND YOU WILL NOT RECEIVE A TREE.
3) You MUST have a ticket with a QR code (printed OR on your phone). Masks are mandatory when showing your ticket to the attendant from inside your car.
4) Your confirmation email will contain your QR code.
5) Limit of ONE tree per QR code per person!
6) If you must pick up a tree for someone else, you may only do so for one other individual/QR code.
7) Please do not arrive before or after the time printed on your ticket! Your tree will only be provided at your allotted time. If you arrive early or late, you will not receive your tree.
8) The species on your ticket is the one you will receive. On-site changes are not possible.
9) The tree will be placed in the back of your vehicle by a volunteer. Please stay in your vehicle.
10) To avoid traffic congestion issues, please follow the map provided below.
11) Please kokua our volunteers for this free event!
To learn more about the East Hawaii Outdoor Circle, please click here to visit our website.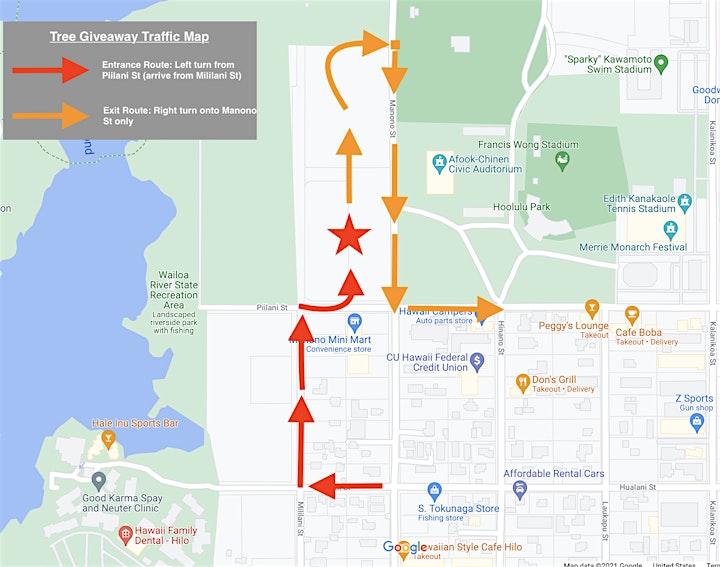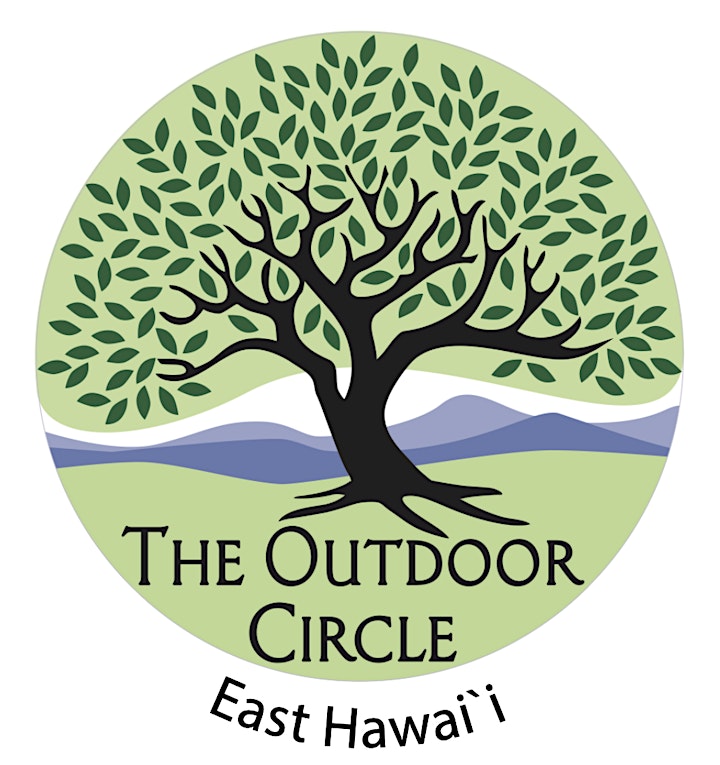 Organizer of East Hawaii Outdoor Circle - 2021 Drive-Thru Tree Giveaway (One Free Tree)