Walk through the 1st floor of the Amasa Day House as part of the East Haddam Fall Celebration!
About this event
Visit the Amasa Day House and explore the 1st floor furnished largely with objects owned by members of the Day family, including toys and locally produced ceramics and silver, and admire the original 19th-century floor and stair stenciling.
At 1 pm, come see Kandie Carle, of the East Haddam Stage Company, and Marc Casslar, of the Vintage Dance Society of CT, as they grace the grounds of the Amasa Day House. They will be highlighting social dances circa 1860, including the Waltz, Polka and Schottische!
The event will be held rain or shine and is free to the public. Donations welcome to support the Amasa Day House. Registration for timed entry is recommended; same-day on-site registration will be allowed only if the event has not reached capacity.
In order to protect the health of our staff, visitors, and community, all visitors are required to wear masks within our historic interiors due to the smaller spaces and limited airflow that is common in historic buildings. Masks are encouraged for outdoor programs where distancing is difficult.
For more information on the property, visit https://ctlandmarks.org/properties/amasa-day-house.
Visit the Palmer-Warner House on Saturday, October 2nd from 11 am - 2 pm! Register at https://ctl-palmer-warner-ehfc.eventbrite.com.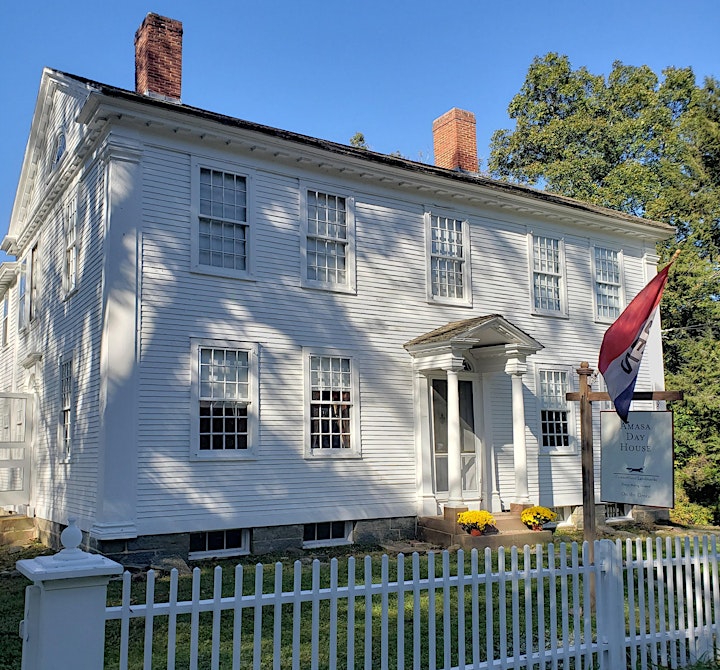 Organizer of East Haddam Fall Celebration at the Amasa Day House
Connecticut Landmarks uses historic properties to inspire an understanding of our complex past. Founded in 1936 as the Antiquarian & Landmarks Society, we are a state-wide network of ten significant historic properties that span four centuries of New England history. Our real-life stories, as told through our collections, make history matter. For more information, please visit www.ctlandmarks.org.