EAST FOREST CEREMONY CONCERT
About this Event
Combining Concert and Ritual for a Transformative Experience
eastforest.org
International musician, producer, and wellness leader East Forest ("Music For Mushrooms", "Ram Dass") will be performing and filming an exclusive, socially-distanced Ceremony Concert in Salt Lake City, UT, on Saturday, May 1st, at the Salt Palace Convention Center.
*This event will meet both the CDC & ESA recommended health and safety protocols for social gathering, along with the meeting the requirements for the new ASM Global safety program – VenueShield.
East Forest Ceremony is a multi-level experience where concert meets ritual, merging live music and guided meditation—including songs from the East Forest collaborative album 'RAM DASS'. Performed in the round with participants sitting or lying down, East Forest Ceremony is an intersection between technology, nature and the human experience—with a brain-body approach aimed towards a non-religious yet deeply spiritual journey—a methodology grounded as much in science as in ritual and ceremony. We will co-create a participatory sacred space for release and renewal while enjoying an immersive musical concert—mixing traditional East Forest songs with deep ambient soundscapes. The music and gentle verbal guidance by East Forest will guide you on an inner journey toward the wellspring of wisdom within. Through stillness and tuning into your own self-knowing, you will leave with feelings of tranquility, clarity and empowerment.
This Salt Lake City-based event will be held "in the round" at a thoughtfully-selected large-scale professional indoor venue with audience members radiating outward from the center stage in a beautiful mandala of yoga mats provided by local-SLC mat manufacturer and community partner, Hugger Mugger, with a minimum of 6 feet of social distance being maintained between all participants. *Masks will be mandatory for this event with additional safety protocol outlined below.
In a time where live events have never been more difficult to safely produce, we have identified an opportunity to bring people together again for a deeply connective experience, championing an incredibly important cause
By purchasing a ticket to this event you are not only getting to partake in an incredibly cathartic and rejuvenative artistic experience, but you are actively supporting the future of professional event production as we consciously step into a new era of social responsibility within the entertainment industry. In accordance with local restrictions, this will be a limited-capacity event with tickets issued on a first-come-first-serve basis.
This event will be filmed for East Forest's upcoming online "Micro-Myco" series, a set of four progressive online events featuring prominent thought-leaders and cultural influencers in the growing field of psychedelic therapy, research, and advocacy. All ticket-buyers will additionally receive free access to the online Mirco-Myco series, launching in early 2021.
Learn more about the East Forest Ceremony in this 3 minute video here:
https://www.youtube.com/watch?v=YmkbON8JwN4
Safety Protocols
Both the teams at Live Nite Events and the Salt Palace Convention Center have worked diligently to make sure that this event's safety measures meet and exceed local health recommendations; this includes assigned socially-distanced seating, increased sanitation throughout the venue, and mandatory staff PPE requirements. We ask all attendees to be mindful of other guests, to wear their masks at all times, and maintain social distancing. Face masks and temperature checks will be required upon entry.
Additionally, the Salt Palace Convention Center is proudly participating in the new ASM Global safety program – VenueShield. The primary focus and goal of VenueShield is to provide participating venues with established and well-versed venue cleaning protocols, as well as a structured approach to COVID-19 mitigation.
This event's safety plan includes:
Enhanced venue cleaning & disinfection protocols.
Increased venue hand sanitizing stations.
Mandatory staff PPE usage & training.
GBAC compliant program certification for biorisk mitigation. *As of September 2020
Limited venue capacity/adjusted room set.
Social distancing/crowd management plan & facility signage/markers.
Mandatory face masks for all attendees. *Face masks will be made available for free if needed.
Attendee temperature check, health questionnaire, & contact tracing form required for entry.
Assigned Seating Disclosure
In order to maintain the safety of all guests and uphold social-distancing requirements, The East Forest Ceremony Concert will feature assigned seating. While ticket buyers may select their seats upon purchase, Live Nite Events maintains the right to make any adjustments to the final seating layout as deemed necessary.
Filming Release
By attending this event, you will be entering an area where photography, audio, and video recording will occur. By entering the premises, you consent to photography, audio, and/or video recording and its/their release, publication, exhibition, or reproduction to be used for publicity and promotional purposes, webcasts and telecasts, advertising, inclusion on websites, social media, or any other purpose by East Forest, Live Nite Events, Sugarshack Media and its affiliates and/or representatives. Images, photos and/or videos may be used to promote similar East Forest, Live Nite Events, and/or Sugarshack Media events in the future, highlight the event, and exhibit the capabilities of East Forest, Live Nite Events, and/or Sugarshack Media. You release East Forest, Live Nite Events, Sugarshack Media, its officers and employees, and each and all persons involved from any liability connected with the taking, recording, digitizing, or publication and use of interviews, photographs, computer images, video and/or or sound recordings.
By entering the event premises, you waive all rights you may have to any claims for payment or royalties in connection with any use, exhibition, streaming, webcasting, televising, or other publication of these materials, regardless of the purpose or sponsoring of such use, exhibiting, broadcasting, webcasting, or other publication irrespective of whether a fee for admission or sponsorship is charged. You also waive any right to inspect or approve any photo, video, or audio recording taken by East Forest, Live Nite Events, and/or Sugarshack Media or the person or entity designated to do so by East Forest, Live Nite Events, and/or Sugarshack Media.
You have been fully informed of your consent, waiver of liability, and release before entering the event.
Coat/Bag Check & Cell Phone Policy
Both for the safety of our guests and in consideration of the filming of this event, all guests will be required to check any coats and bags prior to entering the performance hall. Upon arrival, guests will be directed to the event's complimentary coat/bag check area. Additionally, all guests are asked to silence their phones and refrain from taking any photos/videos during the performance.
…..
Ticket Descriptions
GA - $100
All GA tickets holders will receive:
General admission to the East Forest Salt Lake City Ceremony Concert
Full access to the online Micro-Myco series (to launch in early 2021; $25 value)
Ceremony Program
Complimentary coat and bag check
VIP - $150
All VIP tickets holders will receive:
Preferred inner-circle seating to the East Forest Salt Lake City Ceremony Concert
Full access to the online Mirco-Myco series (to launch in early 2021; $25 value)
Ceremony Program
Complimentary coat and bag check
Hugger Mugger Yoga Mat (approx $50 value)
Additional questions please email ---> Info@LiveNiteEvents.com
#EastForestCeremony #LiveNiteEvents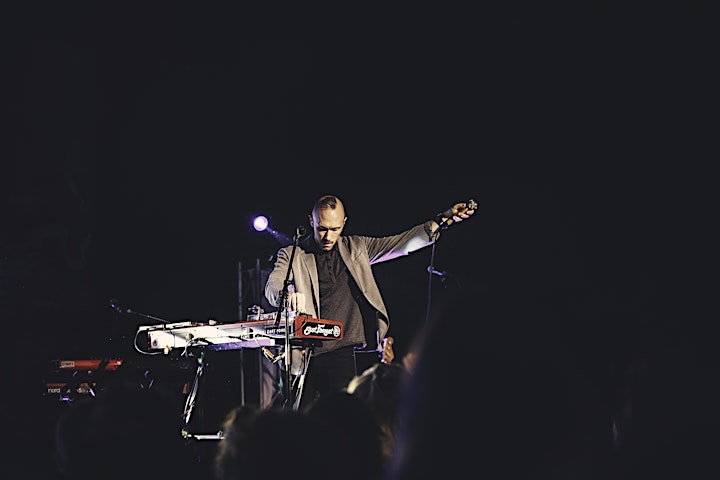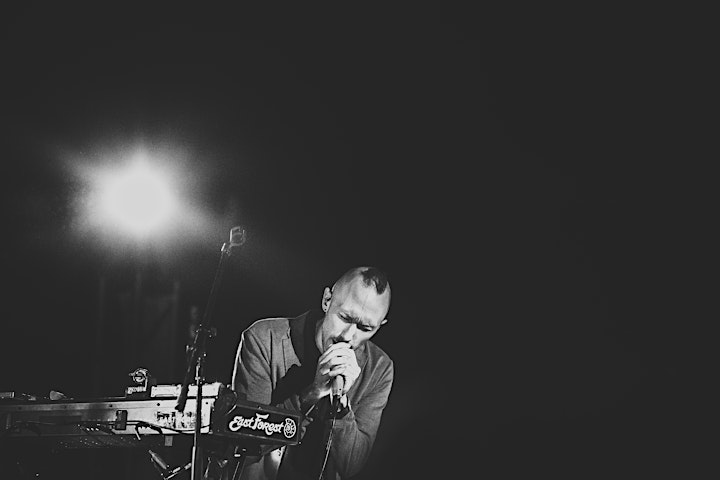 Performers
Date and Time
Location
Refund Policy