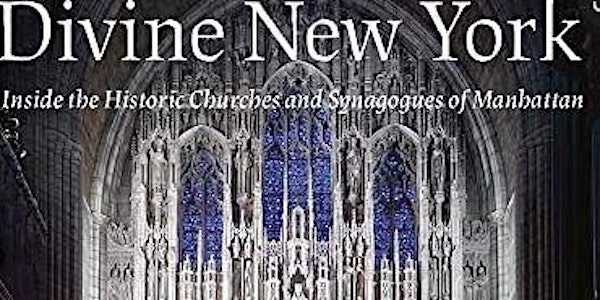 East End Libraries Present: ELIZABETH ANNE HARTMAN AND MICHAEL HOROWITZ
Join us for this author talk
About this event
Author Elizabeth Anne Hartman and photographer Michael Horowitz discuss their new book, Divine New York: Inside the Historic Churches and Synagogues of Manhattan, which offers readers a tour through the breathtaking and inspirational interiors of Manhattan's houses of worship. Horowitz's stunning photographs and Hartman's lively mini-histories are a window into a bygone era of architectural splendor.
Hartman, a former publishing executive and a writer for publications including the Wall Street Journal and Publishers Weekly, is the author of two earlier books.
Michael L. Horowitz, a New York–based photographer, has dedicated himself to documenting cultural history in the face of rapid change. He is the owner of Digital Imaging Group LLC, a custom digital and fine art photo studio. An East End Libraries event hosted by Westhampton Free Library.
A Zoom meeting ID and password will be emailed to all participants 15 minutes prior to the start of the event