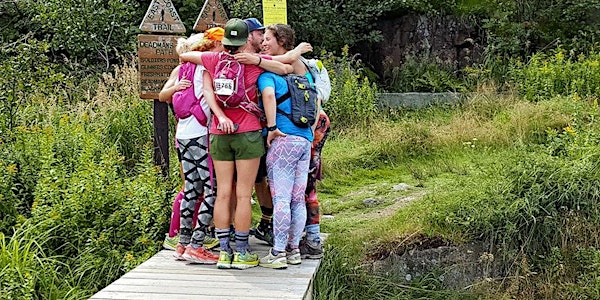 East Coast Trail Run - Film Screening
When and where
Location
LSPU Hall St. John's, NL A1C 3V2 Canada
Description
ECT Run - the movie!
Well it's been 4 months since the completion the East Coast Trail run. While our legs are finally recovered, our ECT experience created memories and friendships that will last a lifetime. We would like to sincerely thank-you for your support and helping to make this longstanding dream a reality. We raised approximately $6000.00 for the St. John's Walk of Hope for Ovarian Cancer. We could have never accomplished this without the love and support of our wonderful community.
As you helped to build our ECT community, and were an important part of the success of the run, we would like to invite you to the screening of our short film, titled "The impossible dream - running the ECT". We will start the evening with an introduction to the members of the ECT crew, discuss our personal experiences from the run, show the film directed by Jamie Miller, and answer any questions about the trail and ultra running, the ECT, etc.
The East Coast Trail run could have never happened without the love and support of many people, in particular one special member of the ECT crew, Justin Tobin. He signed up for the adventure without hesitation, woke up early and stayed up late to film the perfect shot. Now it's our turn to give back to this incredible individual. Justin needs the support of his family and friends as he fights his second bout of cancer. All proceeds from our screening will be donated to Justin for his road to recovery. Please come together as the beautiful NL community that we are, and support our good buddy Justin!
Most importantly, the event will be followed by drinks and storytelling at the Duke of Duckworth.
Event details:


Date: December 20th, 2015


Location: LSPU Hall - Second Space


Time: 7:00 - 9:00 pm


Cost: By donation. All proceeds will go to Justin Tobin.


Alcoholic and non-alcoholic drinks will be available for purchase (cash bar).


*After the event all attendees are invited to join the cast and crew at the Duke of Duckworth for celebratory drinks.
Thank-you again for supporting the ECT dream run. And a big thank-you to KPMG for sponsoring this event.
Happy Holidays,
The ECT crew