Event Information
Location
APGFCU Arena at Harford Community College
401 Thomas Run Road
Bel Air, MD 21015
Refund policy
Contact the organizer to request a refund.
Eventbrite's fee is nonrefundable.
Your favorite RepRap and 3DPrinting event on the East Coast is coming back in 2022!
About this event
After a Covid-19 imposed in person event hiatus in 2020 & 2021, The East Coast RepRap Festival is planning an in person event for ERRF2022! We are proud to announce we will hold this year's event at the APGFCU Arena at Harford Community College on October 8 & 9, 2022. 
The East Coast RepRap Festival (ERRF) invites all community members connected to 3D printing to join us and celebrate the diversity throughout our 3D printing community and industry. We are inviting companies and individuals to bring out their 3D printers and projects big & small. Bring your passion & curiosity for 3D printing and share your creations with our community! 
Be an exhibitor or just attend!
3D printing companies showing off their latest 3D printing products!
3D printing members showing off their incredible 3D prints!
Talks on 3D printing topics, from industry and community leaders.
3D printed cosplays – Helmets, suits, replica/prop weaponry and more!
A 3D Printed Derby Race – First of its kind, 3D print your car & come race!
Come and see 3D Printing Makers, Cosplayers and Designers, and ask them your questions!
Cartesians, Deltas, Belts and Toolchangers, oh my! See 3D printers in all shapes, sizes, configurations and printing materials. You might even see a 3D printer that prints tasty treats!
If you don't bring your own 3D printing stuff to show off, come to see other's printers and creations in action. Come to see the incredible 3D printing machines our exhibitors built, the things they have printed, and even the things they are printing, live at the show!
Spaceships & rockets
Droids & blasters
Working violins & guitars
R/C cars, drones and planes 
Replications of artifacts
Artworks of all types, sizes, shapes and colors!
There will be a dedicated presentation stage, 'The Build Platform', where both industry experts and community members are invited to give talks about any facet of 3D printing.
If that wasn't exciting enough, the 3D Printed Derby will make a comeback in 2022! Think about the Boy Scout's Pinewood Derby, now 3D print the car instead of carving a block of wood 3D print it, yeah that's what we are doing! It's time to design and print your own derby racer! Registration will be limited for this exciting event. Look for separate registration process for this in the future.  
The East Coast RepRap Festival will be 17,000 square feet of 3D printing and more! Vendors will be showcasing their latest 3D printing wares, while 3D printing makers will be showing off the things they 3D printed. Whether you know all about 3D printing, or just learning the differences between a Cartesian printer vs. a delta style printer, this event will be for you! 3D geeks and nerds unite, get your tickets to attend!  See you at the event!!!
````Tickets available on April 1, 2022!
Thank you to our sponsors, past, present and future for supporting our awesome 3DPrinting community and event!
2022 Sponsors so far include...
Platinum Sponsors: Printed Solid, E3D-Online, Prusa3D, Protopasta, LDO Motors, 3D Gloop
Gold Sponsors: IC3D printers, Project R3D, Alien 3D, Duet3D, Repkord, IMade3D, Star Labs 3D, Lightburn Software, enabled, Wham Bam Systems, Chris' Basement, GreenGate3D, Fulament, BigTree Tech, Micro Swiss, Antithesis Labs, Dyze Design, Keen Village Plastics.
Silver Sponsors: Cocoa Press, Slice Engineering, Maker Box, CookieCad, PowerBelt3D, Venturi 3D, Autodrop3d, ExoSlide, Capricorn, Colour Dream Filament, TH3D Studio, My Favorite Prints, Direct Extrusion Solutions, Filament PM.
Bronze Sponsors: DeltaMaker, RailCore Labs, 3D Chameleon, 3D Print Matter, Nova Labs, She 3D Printed, Iacon 3D Labs.
We will add new sponsors to this list as they complete the sign up process...stay tuned!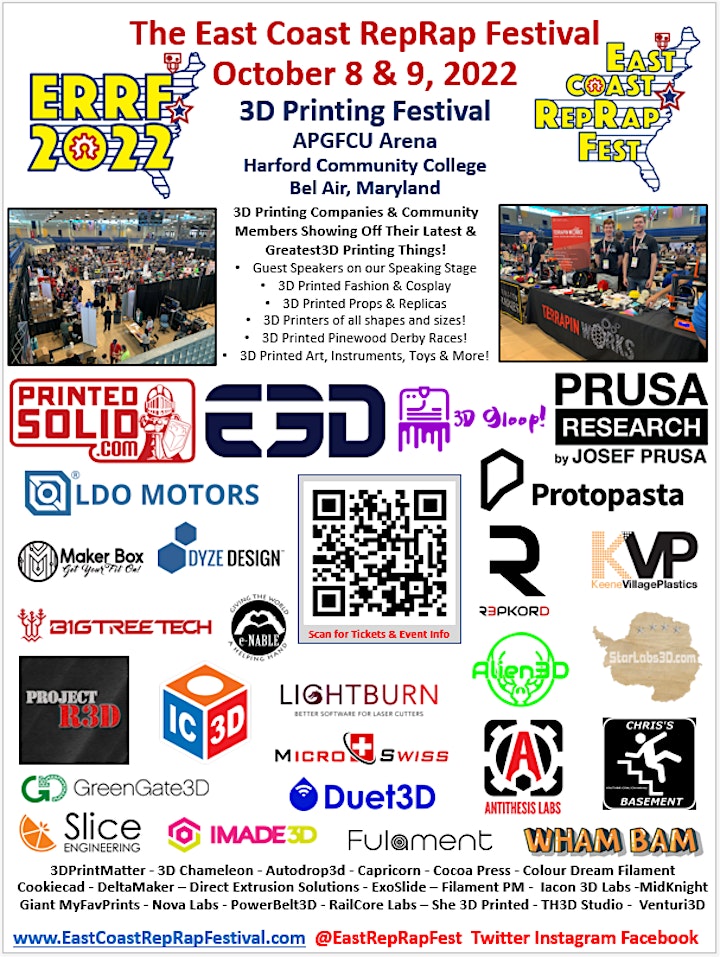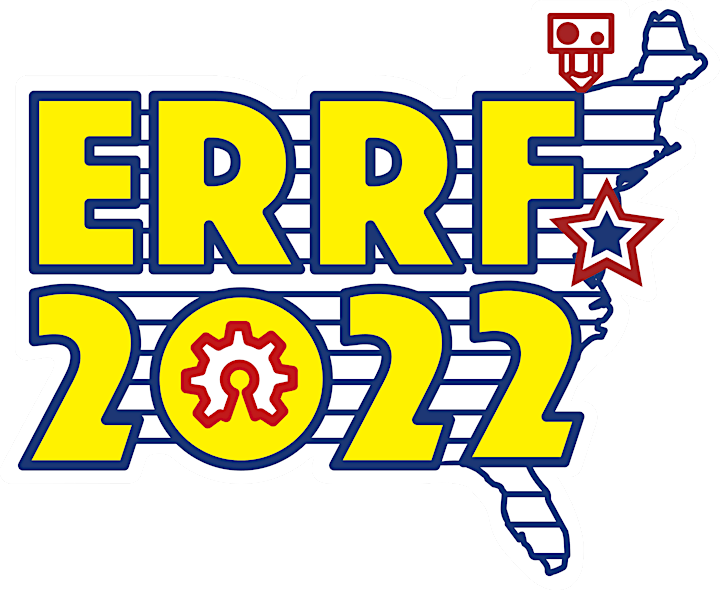 Date and time
Location
APGFCU Arena at Harford Community College
401 Thomas Run Road
Bel Air, MD 21015
Refund policy
Contact the organizer to request a refund.
Eventbrite's fee is nonrefundable.