East Coast Pro Dance Convention

Saturday, November 6, 2010 at 9:00 AM (EDT)
Event Details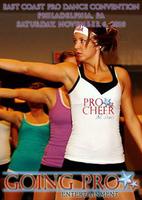 Are you a current, former or prospective professional dancer or cheerleader? Does your team need hot choreography? Would you like to meet others in the industry or hear about audition opportunities?

Then get ready for the East Coast Pro Dance Workshop in Philadelphia, PA on Saturday, November 6, 2010! 
AGENDA
** Learn choreography from elite alumni and directors
** Representing the NFL, NBA, AFL, MISL, MLS, MLB and AIFA
** Get tips from the pros on fitness, nutrition, makeup, attire and more
** Network with other performers from the east coast (and beyond!)
** Receive giveaways from sponsors including attire and cosmetics
** Directors receive complimentary lunch on behalf of Angela King Designs

COSTS
** Morning (9:00am-12:00pm OR 1:00-4:00pm): $45  Register now
** Full day (9:00am-4:00pm): $79  Register now
** Discount: 15% off early bird registration before October 22
** Directors: Bring 2 or more squad members and receive complimentary admission. All directors receive complimentary lunch and director's roundtable session sponsored by Angela King Designs.
** Refund Policy: 75% of registration fees may be refunded through November 1, 2010.

CHOREOGRAPHERS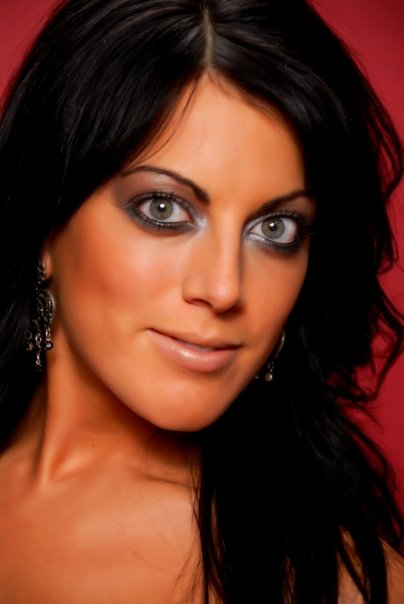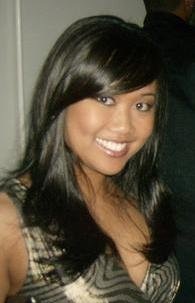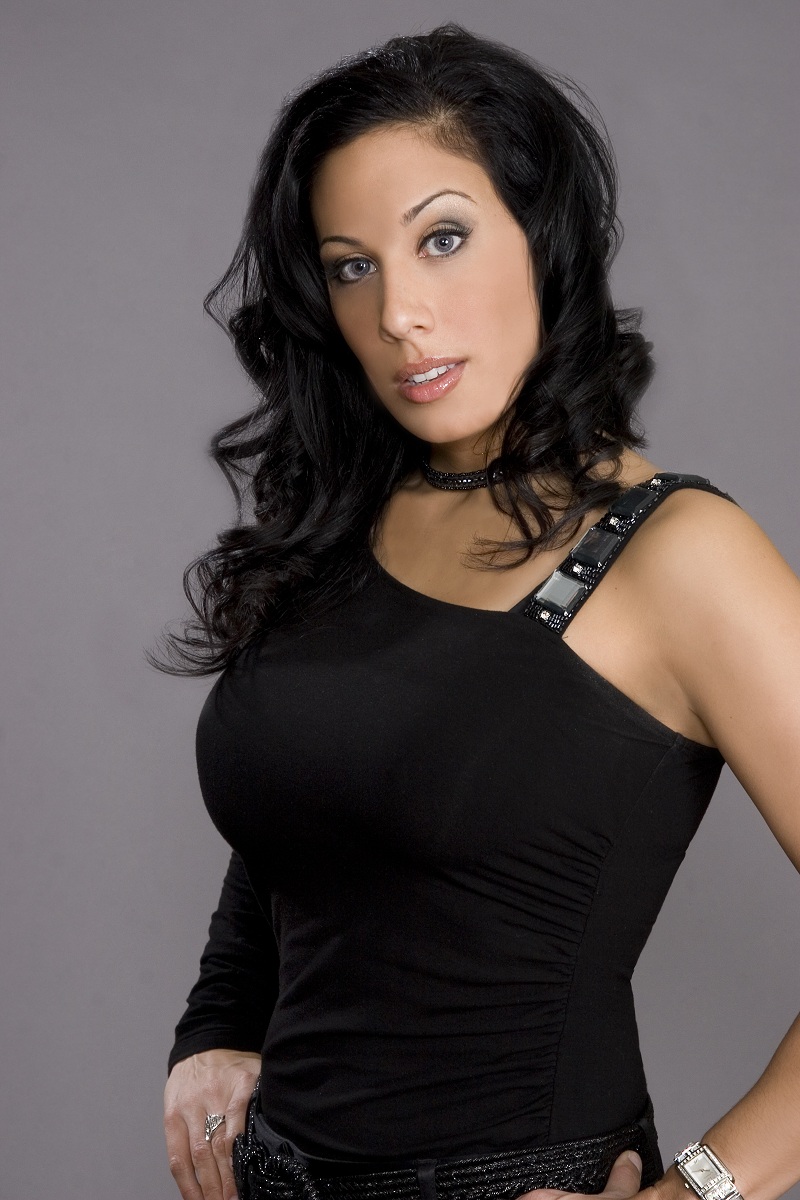 Our choreographers will teach 6 sidelines and 2 routines in length of 45-60 seconds, representing all major sports leagues. Check out this line up, and view their bios and photos here!
** Jillian Gonzales, NBA Dancer - Philadelphia, MISL Director - Philadelphia KIXX
** Lindsay Rodolico, AFL Dancer - Philadelphia, AFL Choreographer - New Jersey,
AFL All Star, MLB Junior Choreographer - LA and Philadelphia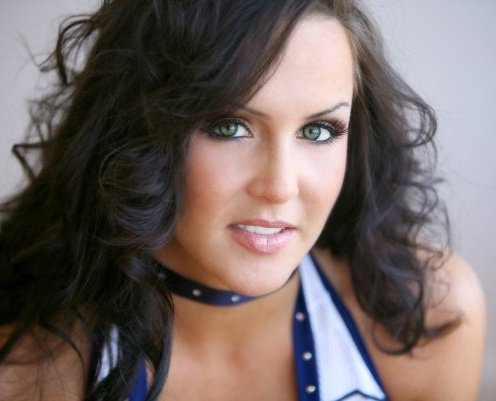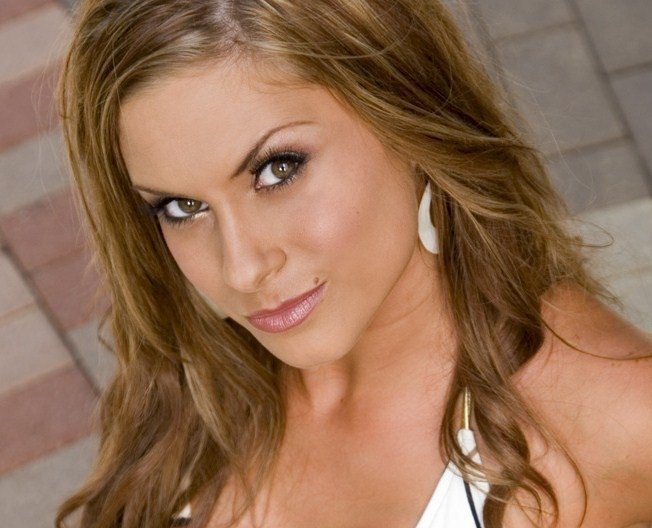 ** Erin Donnelly, NFL Cheerleader - St Louis, NFL Pro Bowl Cheerleader
** Marla Viturello, NFL Cheerleader - Philadelphia, NFL Pro Bowl Cheerleader,
AFL Choreographer and Director - Philadelphia
** Laura Eilers, NFL Cheerleader - Kansas City and St Louis, AIFA Director - Richmond Lady Raiders (VA)
PRESENTERS
** Anthony Molino, Philadelphia Magazine Best Personal Trainer 2009, Creator of Food Fitness Nutrition Analysis Program
** Carla Nicole Lee & Iris Felder, Freelance MAC Make up Artists in the Philadelphia area
LOCATION
Philadelphia Airport Marriott
One Arrivals Road, Philadelphia, Pennsylvania 19153
Offering overnight stay for our guests, please call 215-492-9000 
PARKING
You can park in Garage C, Level 2 for around $20/day. You can also park in the Economy Lot at the end of Terminal F for around $11/day. There is a shuttle that will bring you back to Terminal B US Airways, where you will take the Skywalk across to the Marriott. Please plan to arrive at least 15-20 minutes early for this option. If you need to find free parking and have someone come pick you up, please let us know so we can make arrangements.
WAIVER FORM
A liability and image release form is required. Please download the form here, and bring it with you to the event. Participants ages 16-17 must have authorization by a parent or guardian.
CONTACT EVENT DIRECTORS
FACEBOOK    EMAIL 
---
We would like to thank our sponsors! Meet representatives and receive door prizes from the following companies! Add your business here! Contact us for sponsorship opportunities starting at $35.00.
GO WILD! WEAR BY ANGELA KING DESIGNS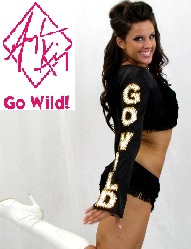 Go Wild! Wear by Angela King Designs is your premier source for today's hottest styles in professional cheerleading and dance. Whether you are looking for audition outfits, rehearsal wear, a performance costume, or accessories, AKD's Go Wild! collection includes the most sought after designs in the industry. Select from a wide range of fabrics including solids, sparkle and sequins, and embellish with rhinestones, logowork, embroidery and more. Their unique designs and 20 year history in the pro-cheerleading industry includes major brands in the NFL, NBA, NHL, UFL, and beyond. Service is top notch, with alumni pro cheerleaders representing multiple major markets in the United States, Canada, United Kingdom and other international territories. Don't wait! Now's the time to experience perfection. Visit www.gowildwear.com.
CHEER INK - LEADING CHEER COUTURE

Cheer Ink designs and prints a high quality, comfortable, couture clothing and accessories line dedicated to the lifestyle of female cheerleaders. Cheer Ink's goal is to design clothing and accessories that suit the needs, style and flexibility needed to support the cheerleading industry. Cheerleading is a way of life, and deserves a dedicated clothing line to support its athletes. Cheer Ink is leading cheer couture. Visit www.cheerink.com.
SCIENCE CHEERLEADER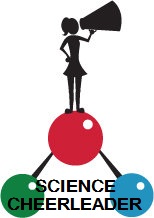 Darlene Cavalier is a Philadelphia NBA alumni dancer who founded the Science Cheerleader to unite the citizen's desire to be heard and valued, the scientist's growing interest in the public's involvement, and government's need to garner public support. The Science Cheerleader serves to get the conversation going, rally the troops, solicit views from all sides and change the tone of science and science policy in this country. The Science Cheerleader features cheerleaders and dancers who work in or study science, math, engineering, health and other related fields. She is currently organizing a presentation of Science Cheerleaders at the USA National Science & Engineering Festival in Washington, DC. Visit www.sciencecheerleader.com.
ALL THAT BLING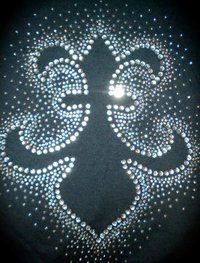 All That Bling! specializes in custom rhinestone motifs using top quality rhinestones and fashionable apparel to meet all of your spirit wear needs. With years of experience working with cheer and dance teams, businesses, sororities, bridal parties, schools and colleges, let us help you create spirit wear that is fun and makes a statement. It is our mission to provide each customer with a unique and personalized product. Contact us today to begin adding some Bling to your team. Find us on Facebook or send us an email.
THE CHEER LEADER MAGAZINE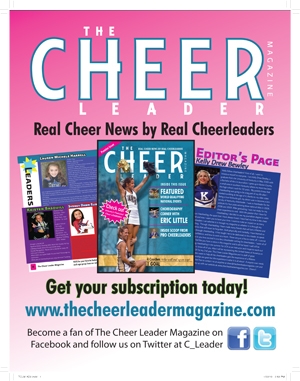 Thanks to The Cheer Leader Magazine for contributing free magazines to convention participants! publication: The Cheer Leader is the first cheerleading magazine created by experienced cheerleaders for all types of cheerleaders. The Cheer Leader features information, teams and invididuals representing all levels of cheerleading. Convention participants will pose with the magazine and be entered to be featured in the next edition of Cheer Leader Magazine! Visit the Cheer Leader Magazine website.
HALF-TIME HIGHLIGHTS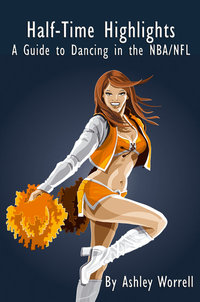 Authored by Ashley Worrell-Mitchell, Going Pro consultant for Kansas City and Omaha, former NFL, NBA and AFL dancer, Half-Time Highlights is a how-to book on pro cheerleading and dance auditions. Participants will have the chance to receive a copy of this book during Going Pro Entertainment 2010-2011 conventions. You can also purchase a copy at conventions, or visit amazon.com.
GOING PRO ENTERTAINMENT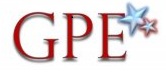 Going Pro Entertainment is the premier resource for professional cheerleading and dance services. Developed by former pro dancers from all United States sports leagues, GPE provides exclusive services in audition coaching, team consulting and choreography, and alumni talent management. GPE events feature choreography and mentorship by Pro Cheer All Stars in multiple cities, including Phoenix, Los Angeles, Reno, Denver, Kansas City, Chicago, St Louis, Omaha, Oklahoma City, Houston, Atlanta, Indianapolis, Cincinnati, Minneapolis/St Paul, New York, Philadelphia, Baltimore, Washington DC, Virginia Beach, Charlotte (NC), Miami, and Orlando. Visit www.goingproentertainment.com or www.procheerallstars.eventbrite.com.
---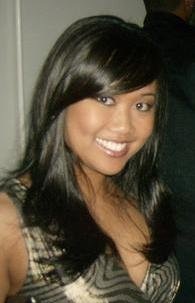 Jillian Gonzales
Jillian Gonzales, originally from Marlton, New Jersey, is a six year alumna and former co-captain of the NBA dance team in Philadelphia, where she performed with music artists including Destiny's Child, Pink, Ludacris and Jermaine Dupree. She was a dancer in the NBA All Star Game in 2002 and traveled to Mexico City, Mexico for a pre-season game and Fort Hood, Texas for a USO show. Jillian directed NBA Dance Camps for children and has tremendous experience in teaching dance workshops to local schools and dance studios. Jillian is currently the dance team director of the Philadelphia KIXX (MISL) and teaches at a local dance studio. In her youth, Jillian performed on The Today Show and in the New York Auto Show.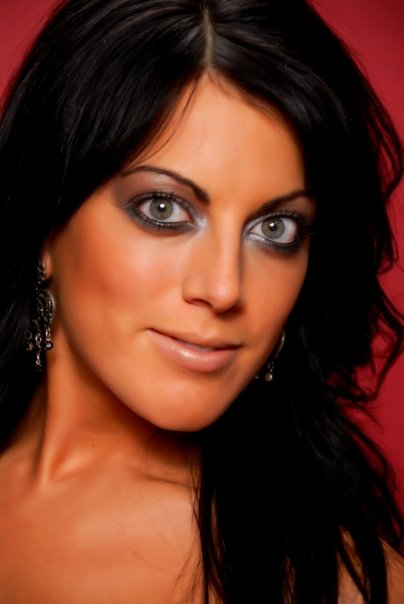 Lindsay Rodolico
Originally from Philadelphia and now residing in Los Angeles, Lindsay is recognized as one of the most electrifying choreographers in professional dance and cheerleading. She was a four-year dancer and captain of the AFL Philadelphia Soulmates, where she was selected to the AFL Dream Team. In 2009, Lindsay was selected to compete as one of America's Hottest Cheerleaders. As a Pro Cheer All Star, Lindsay works with future professional dancers and cheerleaders on the west coast to guide them through auditions. She attended Temple University, where she received her BS in Kinesiology as well as her K-12 Teaching Certification. With a focus and desire to learn about life, dance, and the importance of giving back, she currently teaches in an elementary school that specializes in hearing impaired children in Los Angeles and works as a choreographer for Jr. Dance Teams across the country. She also recently established a new dance company, Esteem Productions, with a focus on increasing self-esteem and positive child development through performing and dance.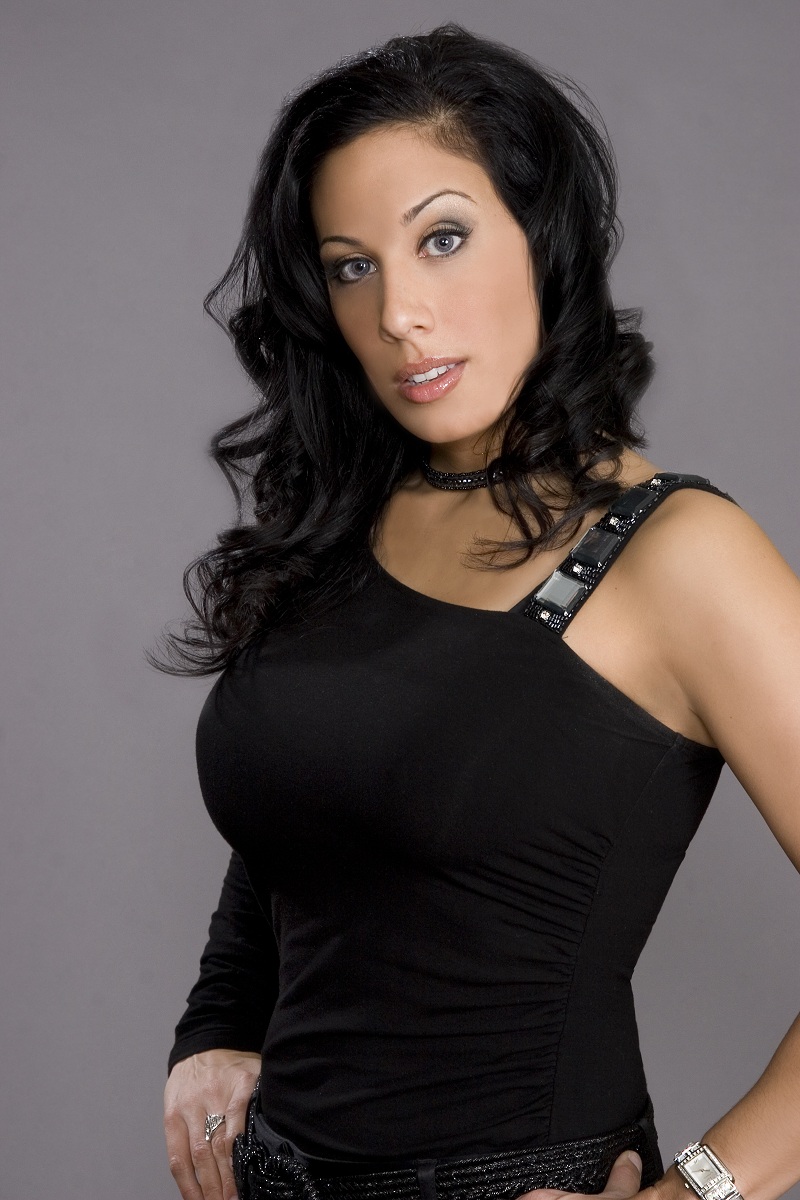 Marla Viturello
Marla has 14 years combined professional dance experience as an NFL cheerleader and Director / Choreographer for Bon Jovi's Philadelphia Soulmates, the highly acclaimed AFL dance team which Marla developed from the ground up. Marla was a six-year cheerleader and captain with the NFL in Philadelphia. She was named 1999 NFL ProBowl Cheerleader and was named "fan favorite" at the big game. Recently, Marla choreographed the NFL Philadelphia Chapter Susan B Komen Dance event, an event that encompassed cheerleader alumni from the 1960s to 2010. This year, Marla was a guest instructor for the All Pro 3 convention in Atlanta, Ga, teaching hundreds of NFL, NBA, AFL, and NHL dancers. She has competed, coached and judged at the state, regional, national and professional levels in cheerleading, dance and gymnastics. Marla choreographed for the International Modeling and Talent Association in New York City and was a dancing/singing coach for Barbizon Modeling Agency, where she also did talent recruitment. She has appeared on many TV and radio talk shows, including the first episode of Lou Tilley's Sport's Connection. Marla has coordinated and choreographed performances for Jon Bon Jovi concerts, the AFL Arena bowl commercial in Vegas 2006 with Mike Ditka and Ron Jaworski, and a slot tournament with the HBO Sopranos cast in Atlantic City, NJ. She is a certified instructor for the Aerobic and Fitness Association of America, a registered nurse, and has a BSN from Thomas Jefferson University. Her current profession is medical director for a worker's comp and social security disability law firm in Center City Philadelphia.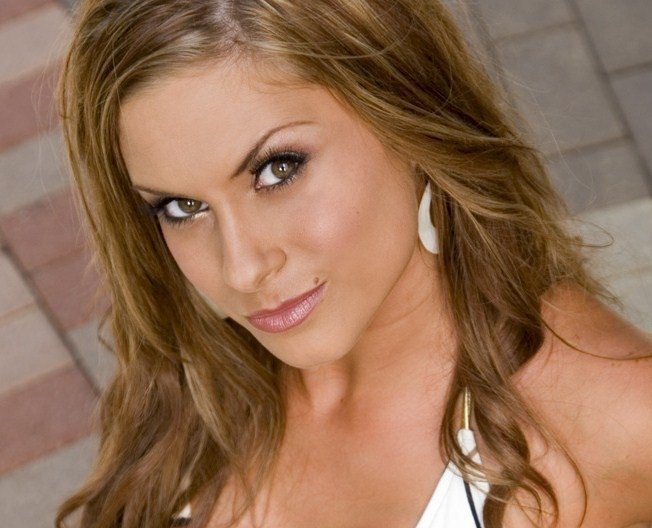 Erin Donnelly
Erin was a four-year NFL cheerleader and two-year captain in St. Louis. She was chosen as the 2007 ProBowl representative, appeared in four swimsuit calendars, competed on the Cheerleader Playoffs on the NFL Network in 2006 and was a guest on Saint Louis Sports Tonight on FSN Midwest. She feels privileged to have traveled throughout the United States and overseas to visit the military in Afghanistan, Qatar, South Korea and Japan. She has over 17 years of ballet, pointe, modern, jazz, hip hop and choreography background. Erin has judged many dance and talent competitions throughout Missouri and Illinois, and recently attended the Federation of Dance Competitions Gala in New Orleans as a representative of Triplett and Propst Performing Arts Studio. She is a regional director of Going Pro Entertainment and consults with teams and individuals throughout the area. Erin is also currently a ballet instructor and choreographer outside of Philadelphia, where she is working on her doctorate in Clinical Psychology.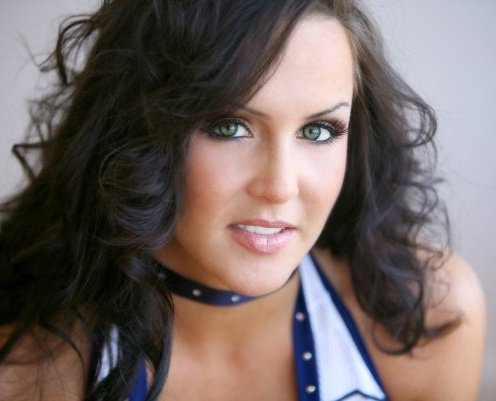 Laura Eilers
Laura was a six-year NFL cheerleader, spending one year with St. Louis and five years with Kansas City. During her years with the NFL, she received honors such as captain, choreographer, swimsuit calendar model, junior program leader and ProBowl Cheerleader runner up. Her greatest achievement was choreographing, dancing and singing with the Armed Forces Entertainment, traveling to seven countries supporting the U.S. military. She appeared on CMT's Making the Team: Dallas Cowboys Cheerleaders in 2008 as a semifinalist. Laura now directs and choreographs for the Lady Raiders (Richmond, Va) within the American Indoor Football Association. She is on the national pro dance faculty for 2011 Fluid Dance Conventions and is the lead choreographer and artistic director for the Science Cheerleaders national performance in Washington, DC in October 2010. You can find her instructing at J'adore Dance Studio in Midlothian, Va, or judging competitions in the states of Kansas, Missouri, Oklahoma and Virginia. Laura is a member of management teams for Going Pro Entertainment and Angela King Designs Go Wild! Wear, as well as an NASM certified personal trainer and group fitness instructor. In years past, Laura has enjoyed roles including head instructor for Universal Dance Association, director's assistant for the AFL Kansas City Brigade Girls, Spirit Squad Coordinator and Head Cheerleading Coach at Benedictine College in Atchison, Kan., and Dance Team Coach for St. Teresa's Academy in Kansas City, Mo. She danced and choreographed for the nationally ranked dance team at William Jewell College in Liberty, Mo, where she received a BA in Public Communication. 
When & Where
One Arrivals Road
Philadelphia, 19153


Saturday, November 6, 2010 at 9:00 AM (EDT)
Add to my calendar
Organizer
www.goingproentertainment.com
www.facebook.com/goingproentertainment
Going Pro Entertainment is the premier resource for professional cheerleading and dance services. Developed by pro dancers from various United States sports leagues, Going Pro provides choreography, training and consulting for performers, with special emphasis on college, semi-pro and professional teams. Instructors and consultants are located nationwide and include elite current and alumni performers, choreographers and directors from the NBA and NFL. 
Please Note: Going Pro Entertainment is not directly affiliated with any professional sports league, team, cheerleading or dance squad. Audition candidates are advised to follow proper audition procedures in accordance to the official team website and training program.