Ran'D Shine returns to create magic and mystery with audiences in Baltimore!
About this event
In the time that it takes you to read these words, Ran'D has already read your mind and likely figured out which card you will pluck from the deck a week from now.
With the flick of a wrist, the Philadelphia native has become a global phenomenon by wowing wildly appreciative audiences in over 25 countries and hundreds of American cities for over a decade
Magician & Comedian Ran'D Shine is known for performing "Real Magic for Real People." In other words no video edits, no actors, just pure mind boggling magic entertainment.
Over the past few years Ran'D has become one of the MOST sought after performers in the industry, because his show is Highly entertaining . Mr. Shine's magical style draws from his playful interactive relationship with his audience combined with his psychological engaging illusions and sleight of hand.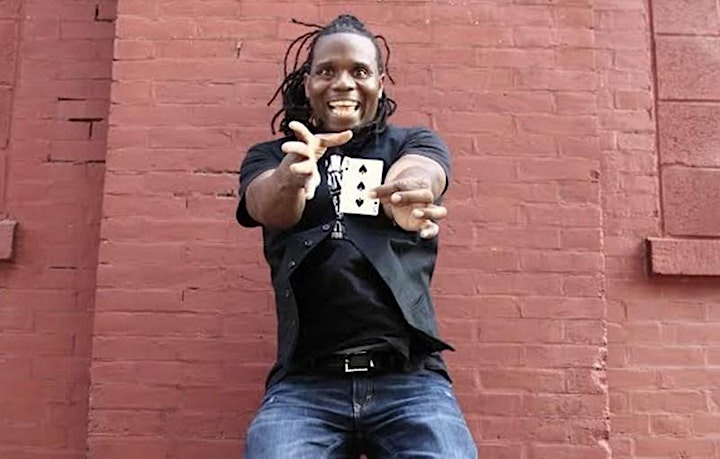 Organizer of East Coast Magic with Ran'D Shine
The Lord Baltimore Hotel is proud to present Poe's Magic Theater
Poe's Magic Theatre is Baltimore's home for World Class Entertainment! Every weekend we bring you spooky ghost tours, magic shows and more!
We promise to bring the best and brightest of the World's premiere entertainment and upcoming talent! Come to Poe's Magic to bear witness to remarkable Sleight of Hand, mind-bending Mentalism, hilarious comedians and spooky ghost tours! The Lord Baltimore is the Heart of Entertainment in Baltimore!