East Coast Hot Bike FXR & Dyna Day hosted by Barnstorm Cycles
Description
Hot Bike Magazine and Barnstorm Cycles have teamed up to bring you the first ever East Coast FXR and Dyna Day!
Basic Info: (Stay tuned for updates!)
All bikes welcome!
Judged FXR and Dyna Bike Show - $500 in prize money for best FXR and best Dyna
Perewitz Cyclefab will be juding overall best paint and awarding a custom painted Trophy !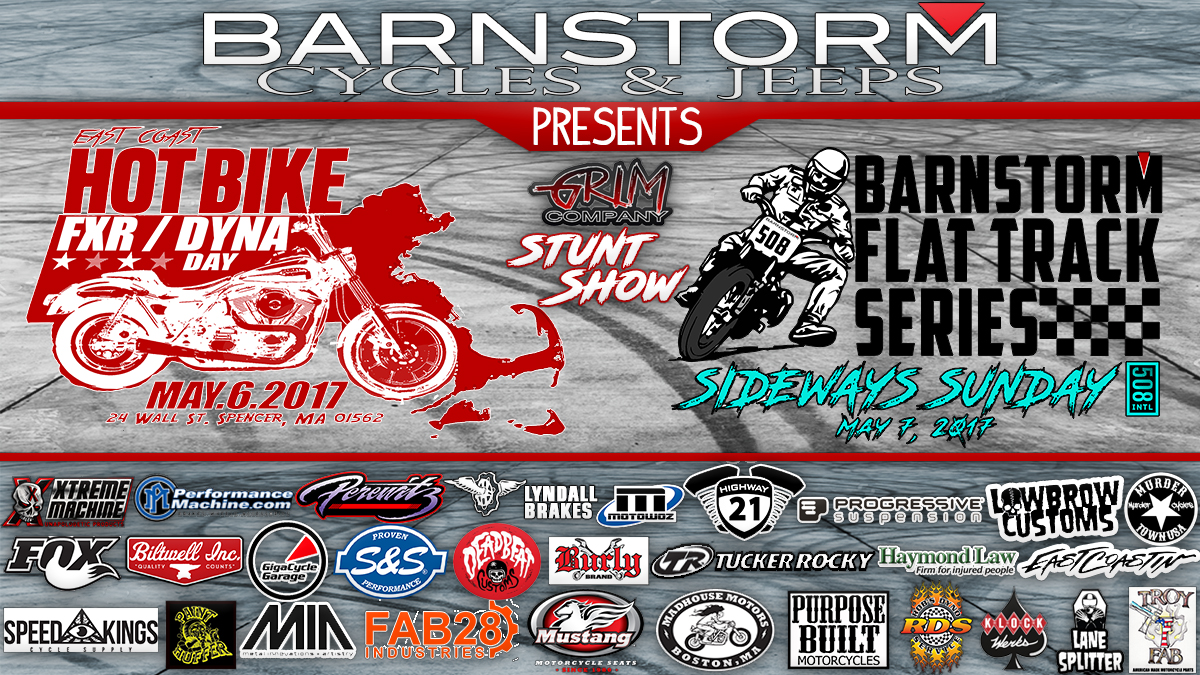 Perfomances by Grim Company Stunt Team
Local Food Trucks
- Serenity Cycle Works
---

Hot Bike FXR & Dyna Day Afterparty @ Southbridge Hotel & Conference Center
- http://www.southbridgehotel.com/
- Discounted Hotel Room Rates - $105 + taxes/fees(2 person occupancy, $10 per additional occupant)
- Book by phone (508) 765-8000 between 4/7/17 - 4/19/17
- Indoor and Outdoor Bars with fire pit in courtyard
- Live Entertainment
- Hang out with Builders and Racers
---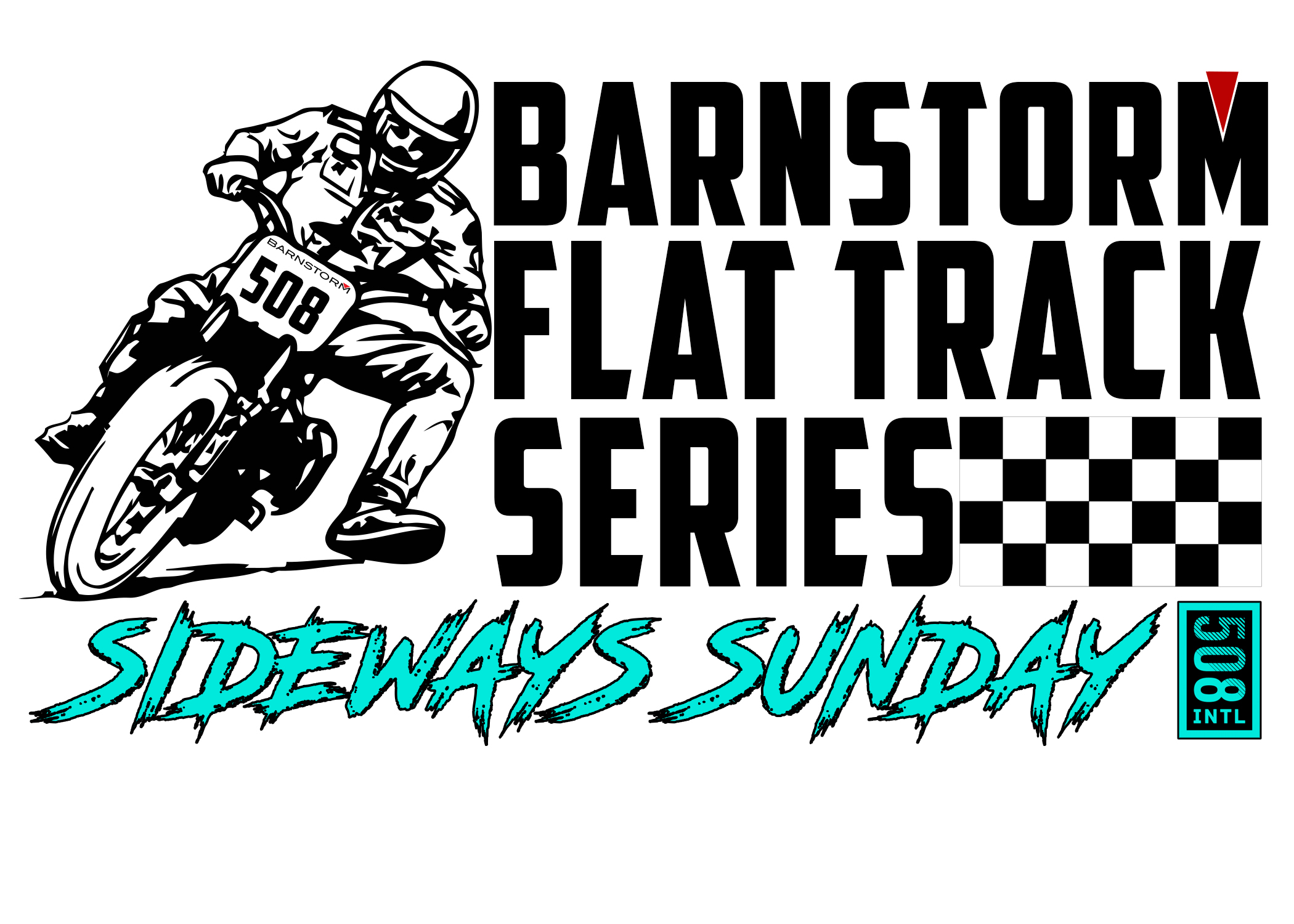 Barnstorm Flat Track Series: Sideways Sunday @ 508INTL
- Grass Roots Flat Track Racing at its finest!
- Pre Register HERE!! : https://508intl.com/shop/barnstorm-flat-track/
- Classes
Dyna/FXR Class

Hooligan Beginner

Hooligan Expert

Run What Ya Brung

Modern open pro

modern open am

Vintage Class

Pitbike

Open to other classes upon demand. Let us know what you want to see!
Email FxrDynaDay@Barnstorm.US for Sponsor/Vendor/Event inquires.