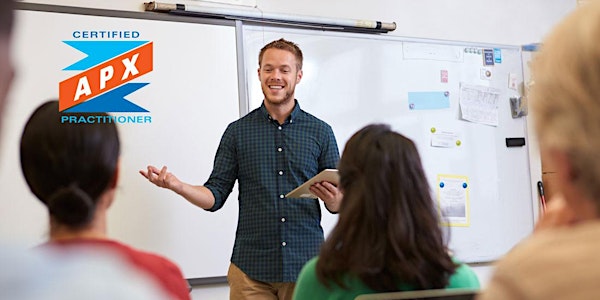 East Coast - Certified Accessible Player Experiences®
Join AbleGamers in creating the next generation of Accessible Player Experiences (APX)
About this event
Apply the AbleGamers data-driven APX Design Patterns to move accessibility early in the design life cycle instead of the end.
Learn to identify accessibility issues during the design process and how to fix them.
Get armed with the data you need to show accessibility is a worthwhile investment in your title
Understand the CVAA and what it requires.
Developed and delivered by the AbleGamers Charity, who for the past 15 years, has been working with industry to make games more inclusive.
Become a Certified APX Practitioner and master player-centric accessible design
Why become a Certified APX Practitioner?
Gain the skills to add value to your team from day one
Be the accessibility expert that any studio needs because accessibility is here to stay
Differentiate your resume from the rest of the stack
Show your commitment to more inclusive gaming
Training Material.
Each registration comes with training material. Please make sure you provide your shipping address during registration.