East Bay: Professional Development for Educators: Ending Social Isolation w...
Description
The 2018 Beyond Differences' Professional Development for Positive, Social Emotionally Balanced, and Inclusive Schools
---
Overview:
This professional development is designed to support administrators, teachers, counselors, social workers, and ancillary staff identify best practices and strategies for creating positive social-emotional environments in their schools and classrooms.
You will work to collaboratively to incorporate these strategies into core content by accessing key elements of social emotional practices through the Beyond Differences' No One Eats Alone Positive Prevention Initiative. Educators will explore tools to facilitate No One Eats Alone activities which foster student leadership and empower students to promote classroom and school-wide inclusive environments.
Beyond Differences' mission is to inspire students at all middle schools to end social isolation and create a culture of belonging for everyone. We believe that social isolation is the precursor to teasing, violence and bullying among adolescents. This is one of the most insidious and prevailing concerns today facing educators, counselors and families.
Course Objectives:
Educators will be able to describe and evaluate the effects of social isolation on students' academic performance, physical and mental health.
Educators will be able to collaborate and identify best practices and strategies which provide an inclusive and a positive social-emotional environment while empowering students to take responsibility for their campus culture.
Educators will be able to access and participate in No One Eats Alone activities, record key take aways, and work collaboratively to integrate core content into their schools.
Speakers and Facilitators:
Air Gallegos, Director of Student Programs and Curriculum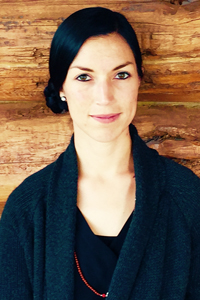 Air Gallegos began her career as a middle school English teacher at Strive Preparatory Schools in Denver, Colorado. She lived in Denver for five years and served as a member of a curriculum design team and as a cultural responsive teaching lead, where she dedicated her energy to bringing culturally responsive teaching methods into classrooms. In 2014, she transitioned to Smart High School where she continued teaching literature to 9th-11th grade students as well as serving her school as an instructional coach and professional development lead. She is trained in non-violent communication and stress resilience and has worked as a social justice advocate within education for the last ten years.
Air is extremely honored to have the opportunity to work for Beyond Differences. She is deeply passionate about Beyond Difference's mission to end social isolation. As a middle school and high school teacher, as well as on a personal level, she has seen the intense and unnecessary effects of social isolation. Air enjoys connecting with students and believes strongly in students developing their own voices and learning to advocate for themselves and their community. Contact Air at airgallegos@beyonddifferences.org.
Dr. Louise Malandra, Oakland Regional Student Program Consultant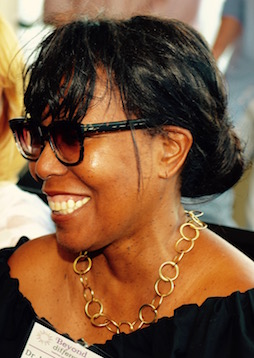 Dr. Malandra brings over 30 years of experience in the field of education as a teacher, school and program administrator. She is nationally recognized as a consultant with a reputation for inspiring educators to foster the potential of children and young adults. She has spent most of her career working with parents, teachers, school and district administrators to promote and support rigorous, and transformational learning environments that recognize the negative effects of student isolation incorporates the diversity of student learning styles, promotes cultural competency, student advocacy, and collaborative learning communities. Dr. Malandra has both undergraduate and graduate degrees from the University of California, Berkeley and an EdD degree specializing in Curriculum and Instruction from the University of San Francisco. She lives in Oakland with her husband Lewis and son Darian. She is honored to be a part of the Beyond Differences community and will focus her work with the Oakland Unified School District. Contact Louise at louise@beyonddifferences.org.
Attire:
We want you to be comfortable, please wear comfortable business casual clothes.
Food:
Coffee and light breakfast will be provided.
Cost:
Beyond Differences' is offering this Professional Development free of charge.