East Bay Microbrews After Work with Talk on Women in Our Food System
Description
Join the Women's Environmental Network (WEN) as we return to Woods Bar & Brewery for microbrews after work, featuring an informative and engaging talk by Ahna Kruzic! Mix and mingle with other environmental professionals while sampling unique and refreshing small batch beers. Woods brews all of their beers on site and uses local, organic, and fair trade ingredients when available.
Women are shaping our food system for the better - we're leading efforts to create a sustainable, healthy, and fair food system from the ground up.
But we're doing so despite significant challenges. Despite the fact that women participate in the production and processing of food at roughly equal rates to men, most undernourished people in the world are women and girls. The food system overall is highly dependent on the labor and skills of women, but this doesn't necessarily translate to decision-making power – especially for women of Color. But together, we're taking control of our food systems for the better by farming, organizing, and advocating for systems that are better for farmers, workers, their communities, and ultimately -- our planet.
Since women's leadership is key to the transformation of our food system, we must tell our stories, learn from one another's successes and challenges, and connect what each of us eat and how it's produced to the environmental movement as a whole.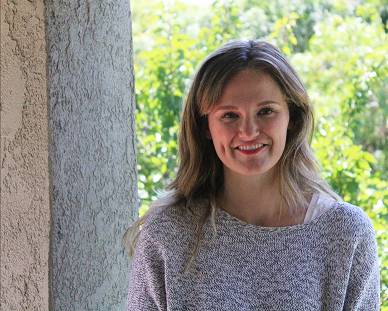 Attendees will:
Learn about how the transformation of our food system is key to addressing climate change, and how women are key to this transformation,
Discuss how the current food, agricultural, & economic system is upheld by the unpaid and underpaid labor of women,
And together, brainstorm how we can connect more people to the environmental movement through what we eat and how it's produced. Because everybody eats!
Agenda:
6:00-7:00 pm Networking and drinks
7:00-7:30pm Talk on women's role in our food systems (on the second floor of Woods)
7:30-8:00pm Post-talk networking

Event details:

Date: Tuesday August 15th, 2017
Time: 6-8pm
Location: Woods Bar & Brewery, 1701 Telegraph Avenue in Oakland,CA
By BART: 19th Street Bart (map)
Ticket Price: $5 + service fee in advance. $7 at the door (cash only).

About WEN
The Women's Environmental Network (WEN) is an educational resource and networking community for professional women who work in the environmental field in the greater San Francisco Bay Area. WEN attracts a broad spectrum of women working in the sustainability and environmental fields. We organize events and outings on a monthly basis, including networking happy hours, career-building workshops, book groups, hikes, and other social meet-ups with an emphasis on promoting sustainability.

If you are interested in receiving our monthly newsletter, please subscribe at http://www.wencal.org/subscribe.

Questions and/or comments? Email info@wencal.org.
Cancellation Policy: Thank you for supporting WEN. Unfortunately, WEN runs a lean nonprofit and cannot accept refund requests. In the event that WEN has to cancel a program you will receive a full refund. Thank you for your understanding.

WEN occasionally uses photos from events for our website, newsletter and social media. Please inform a WEN board member at the event if this is a concern.
Date and Time
Location
Refund Policy