Description
Attend the summit workshops and luncheon to hear from experts in trade, investment, export finance, credit insurance and international business assistance. Meet with Consuls General and Consulate staff.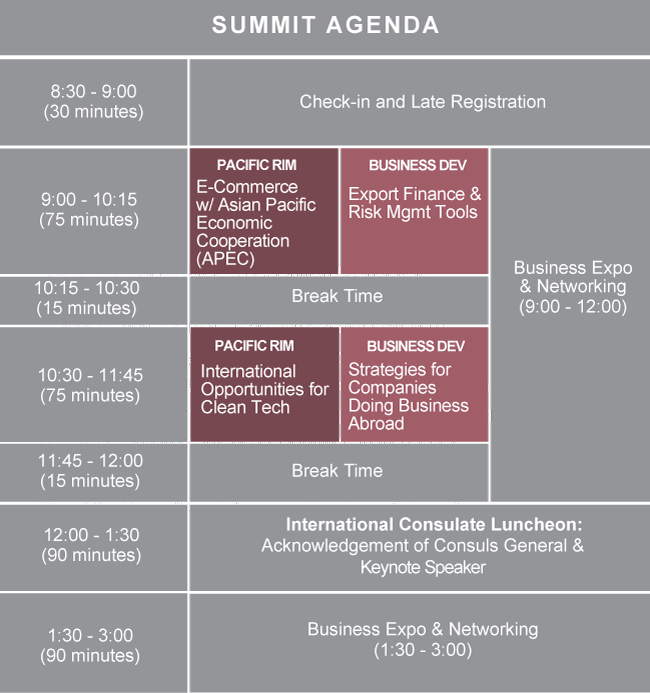 Concurrent business workshops are offered in two series:
- Pacific Rim Workshops are extensions of the CalAsian Chamber of Commerce's Annual "How To Do Business in the Pacific Rim" programming
- Business Development Workshops are focused on financing and international business assistance for trade/services, respectively.
East Bay EDA & CalAsian Members:
- Workshop Series & Consulate Luncheon $75
- Consulate Luncheon $50
Non-East Bay EDA & CalAsian Members:
- Workshop Series & Consulate Luncheon $100
- Consulate Luncheon $75
Sponsors: