Location
Joan B. Kroc Institute for Peace and Justice, University of San Diego
San Diego, CA 92110
Description
The San Diego World Affairs Council is proud to announce a special event to discuss East Asian geopolitical realignment and regional power shifts in the 1930's and the present.
The book Fifteen Lectures on Showa Japan: Road to the Pacific War in Recent Historiography structures Panel 2 and is available for discounted sale below and at the event through the sponsorship of the Japan Library.
AGENDA:
Registration: 3:15 PM
Introductions: 3:40 PM
Panel 1: The Role of Japan and its Allies/Regional Partners in Maintaining Peace and Stability in Asia (3:50 - 5:20 PM)
This panel session will examine how Washington, Seoul, Hanoi and other regional partners can work together to maintain regional stability as an increasingly assertive China is rapidly expanding its sphere of influence. While the US bilateral alliances with Japan and South Korea remain vital cornerstones of security in Northeast Asia, China's challenge to the status quo could escalate tensions and may lead to a crisis in the region. With this as a backdrop, these three experts will provide insights as to how Asian countries are reacting to recent developments in the geopolitical landscape – namely, the South China Sea issue and North Korean nuclear development/missile testing. They will offer their views about how tensions can be diffused to avert a military conflict in the region and create a more stable and secure East Asia.
Moderator:
Tosh Minohara (Kobe University)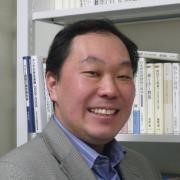 Panelists:
Donald K. Emmerson (Stanford University)

Kan Kimura (Kobe University)

Chisako Masuo (Kyushu University)

Panel 2: Road to the Pacific War in Recent Historiography (5:30 - 6:30 PM)
This panel discussion will celebrate the publication of the book 'Fifteen Lectures on Showa Japan: Road to the Pacific War in Recent Historiography'. Two Japanese authors whose essays are featured in the book will analyze the events that led to war between the United States and Japan 75 years ago from multiple angles, such as international relations, military balance, Japanese domestic politics and Japanese foreign policy. Professor Doak will moderate the discussion and give an international perspective to this historical analysis
Moderator:

Panelists:
Haruo Tohmatsu (National Defense Academy of Japan)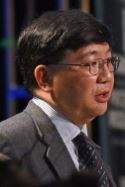 Kota Watanabe (Teikyo University)
Public Reception – Garden of the Sky (6:30 – 7:30 PM)
Hors d'oeuvres and soft drinks

Free parking in the Kroc Institute of Peace and Justice underground parking garage

---
Our event is the cusp of the Society for Historians of American Foreign Relations conference at the University of San Diego (June 23 - 25, 2016).