EASE Yourself Out of (big) Law Life

Wednesday, June 7, 2017 from 9:00 AM to 10:00 AM (PDT)
Event Details
You are extremely clear that you want out of big law life.  After years of seeing how most partners live, and you know it's not for you.  Yet you don't want to leave "the devil you know" for a lateral move at another firm. 
While ready to take action, you aren't sure what you DO want.  Unfortunately, you're too busy with work to figure it out on your own. 
One thing is clear - you want more say over your time.  You want something that brings you more joy and satisfaction. 
EASE is a career transformation process that helps associates identify their most important work Elements, Appealing possibilities, Study options, and Engage in action.
This webinar can help you begin to remember what you are great at and love to do.  It will get you thinking about your skills, interests and values, and how to leverage them for an in-house role or whole new arena.
Plus, we will cover a simple and effective prioritization exercise to give you clarity and energize your next steps.  
At the end of the webinar you'll be able to:
Be able to describe your ideal workday
Begin to identify some of your unique skills, interests and values
Use a prioritization exercise to help you focus your job search and actions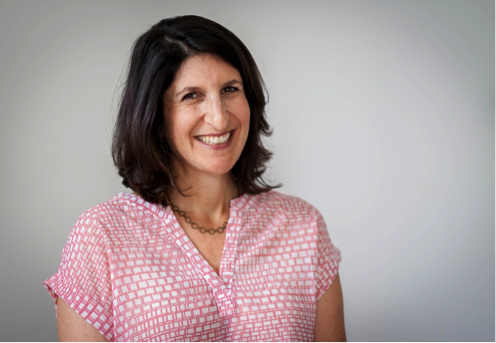 About the Instructor: Elena Deutsch
Elena Deutsch, MPH is Founder of WILL - Women Interested in Leaving (big) Law and a Partner in Wildfire Strategies, a consulting and coaching firm that ignites leadership in executives and teams.  Prior to Wildfire, she held leadership roles at the American Cancer Society and CAI Global.
In her work with both individual lawyers and firm clients, she aids associates to develop leadership skills, achieve clarity on their career goals and take action.  Some clients focus their efforts on making partner, and others choose to take their careers to start-ups, finance, corporations or non-profit industries.  
Elena takes a strengths-based approach to all her work.  She helps clients name and leverage their unique gifts and talents.  Her goal is to facilitate clients to growth in their careers with greater joy, ease and impact.
Clients include law firms such as White & Case, Cleary Gottlieb Steen & Hamilton, Kramer Levin, plus the Museum of Modern Art, U.S. Fund for UNICEF, Metropolitan Museum of Art, and more.   
Elena completed her coach training at New York University, and her Master's in Public Health from the University of North Carolina – Chapel Hill.  Elena is also a certified MBTI (Myers-Briggs Type Indicator) practitioner.
She is co-president of the non-profit organization Friends of 187 that benefits her kids' public school.  She lives with her family in upper Manhattan.  
Organizer
Alix Devendra
Alix Devendra is an attorney and legal design consultant based in Portland, Oregon. She helps lawyers make their work product more effective using typography and other principles of visual communication design. 
Jeena Cho
Jeena is the co-author of The Anxious Lawyer, published by the American Bar Association (ABA) on using mindfulness and meditation to cultivate a more joyful and satisfying law practice. She is a speaker and a contributing writer for Forbes and Above the Law where she covers self-care, wellness, mindfulness and meditation.