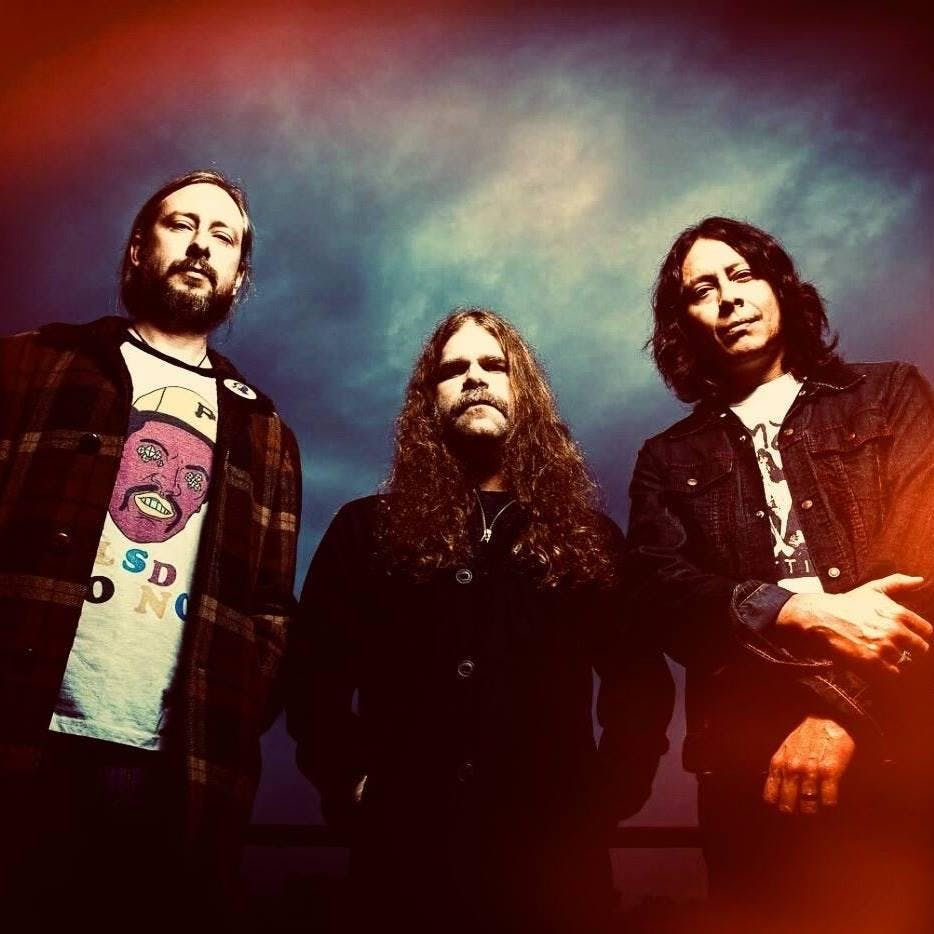 About this Event
$20 // 21+
----------
Formed in 2001, EARTHLESS prides itself on creating energetic, utterly unique and free thinking instrumental music inspired by an eclectic mix of German krautrock and Japanese heavy blues-rock. The Californian trio has dedicated itself to mastery of the mind-bending jam session, evoking the spirits of Jimi Hendrix and Black Sabbath in equal measure. Named after a song title from vintage New York garage-psych band The Druids of Stonehenge, EARTHLESS' sound has been called "A sonic kaleidoscope of lava and lightning", earning it the title of "California's loudest band". The group delivers "one of the best live shows in all of modern, heavy rock," leading to one reviewer stating that the band's "epic shredding harkens back to the days were psychedelic rock had balls the size of grapefruits and wasn't afraid to take its listeners on a ride for which they may never return."
Linnéa Olsson, the former guitarist of THE OATH and BEAST MILK / GRAVE PLEASURES, is forging a new path for herself with the macabre moniker MAGGOT HEART. Bringing her doom-laden vocals to the mix for the first time in eons, MAGGOT HEART is a welcomed power play from one of heavy music's most crucial minds.
SoCal psych slingers SACRI MONTI are rounding out this bill of riff-fueled bangarang. Sunbleached and delay drenched, SACRI MONTI's expansive sound defies the boundaries of their native Golden State. Toting new cuts from their just-released LP 'Waiting Room for the Magic Hour,' SACRI MONTI is ready to dope you up with the whole kit and caboodle.
Performers
Date and Time
Location
Refund Policy