Description
★ Full Event details at www.earthdanceflorida.org ★
Tickets for the event will be sold on a tiered pricing system.
We encourage you to buy tickets early to guarantee you get one and to save money! As each tier sells out the next tier will become available even if this is before the start date. Lower tier tickets are available on a first come first served basis and by date!
TICKETS ON SALE NOW!
4-day ticket that includes camping:
1st Tier: $ 65 SOLD OUT!
2nd Tier: $ 75 SOLD OUT!
3rd Tier: $ 85 On Sale Now!
1-day/night ticket that includes camping (This ticket is only valid for Saturday Sep. 21 9am – Sunday Sept. 22 6am close)
Limited amount On Sale Now for $65
Optional Camping Gear Packages that includes your Ticket!
Earthdance Lakeland is partnering up with Project Shelter to help make your camping experience a pleasant one!
Don't have camping gear? Buy one of the camping gear packages below and your camping gear will be waiting for you at the Project Shelter Booth on festival grounds!
There are two Camping Gear Packages to choose from:
Camping Gear Special #1
Camping Gear Special #2
This purchase includes (1) 4-day festival pass (Camping Included) + a 2 person camping gear package that includes the following brand new items: 3 Person Tent w/ Rain-Fly, 2 Inflatable Backpacking Pads, 2 Blankets, 1 Tarp, 1 Lantern + 2 re-usable Water Bottles. Your camping items will be waiting for you in the festival grounds at the "Project Shelter" Tent. www.projectshelter.org
$ 245 On Sale Now!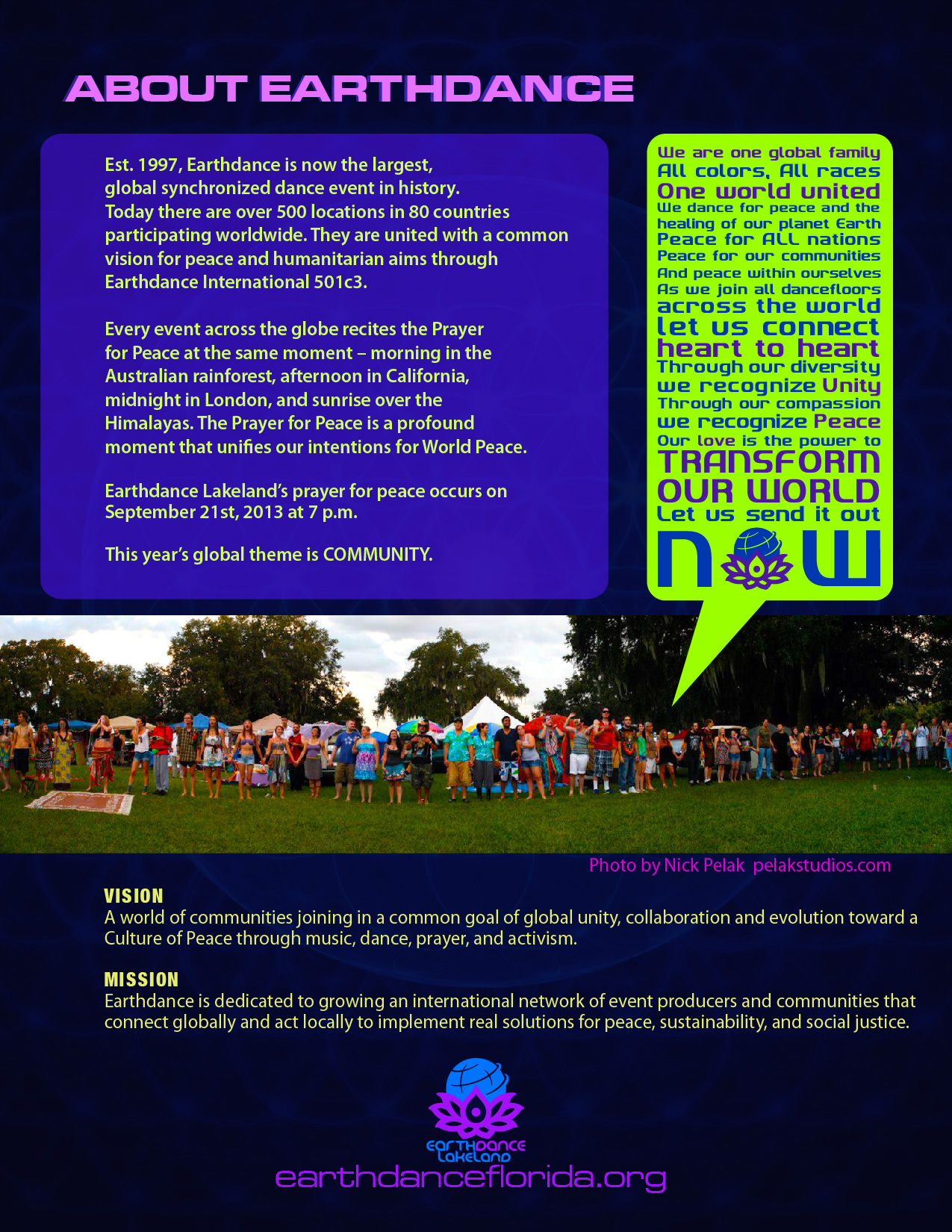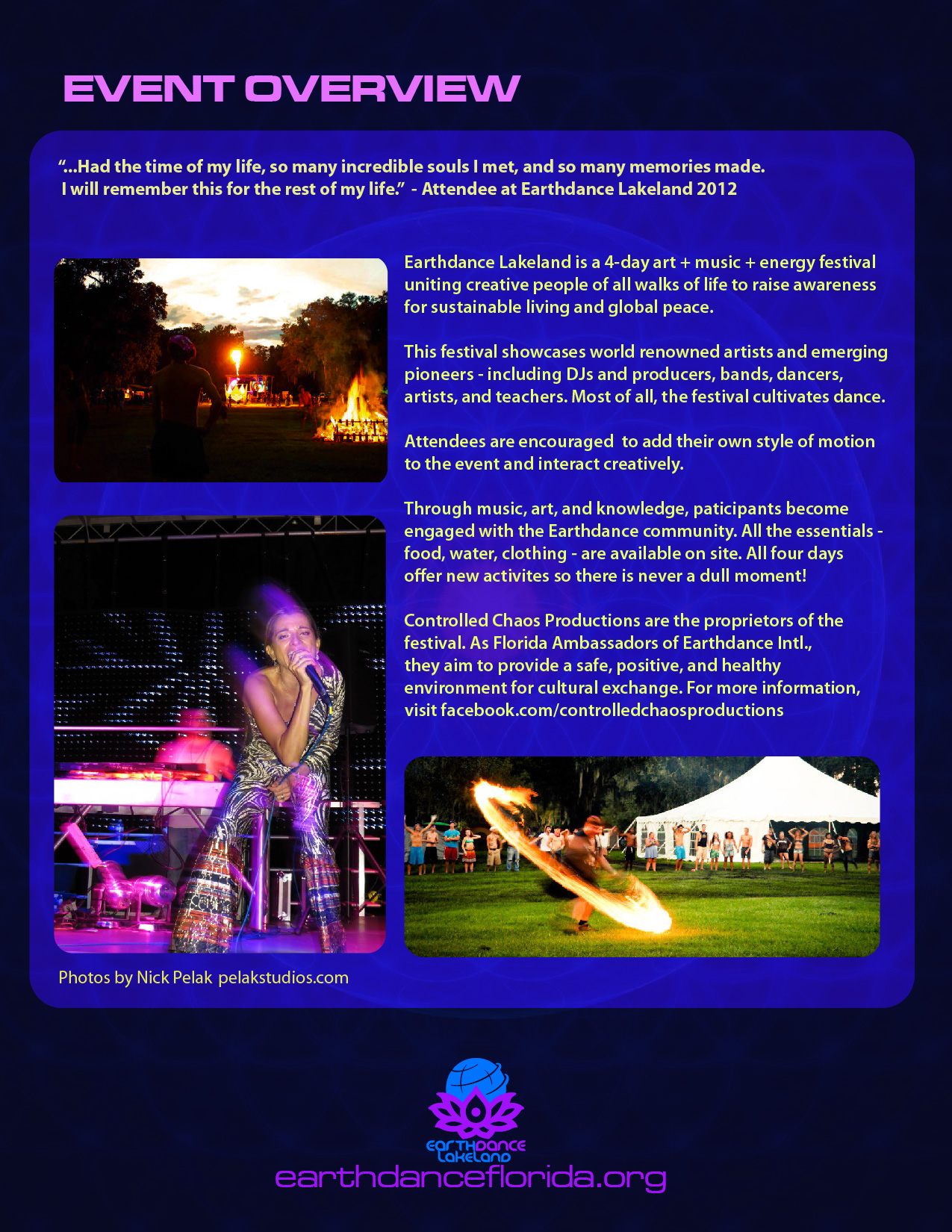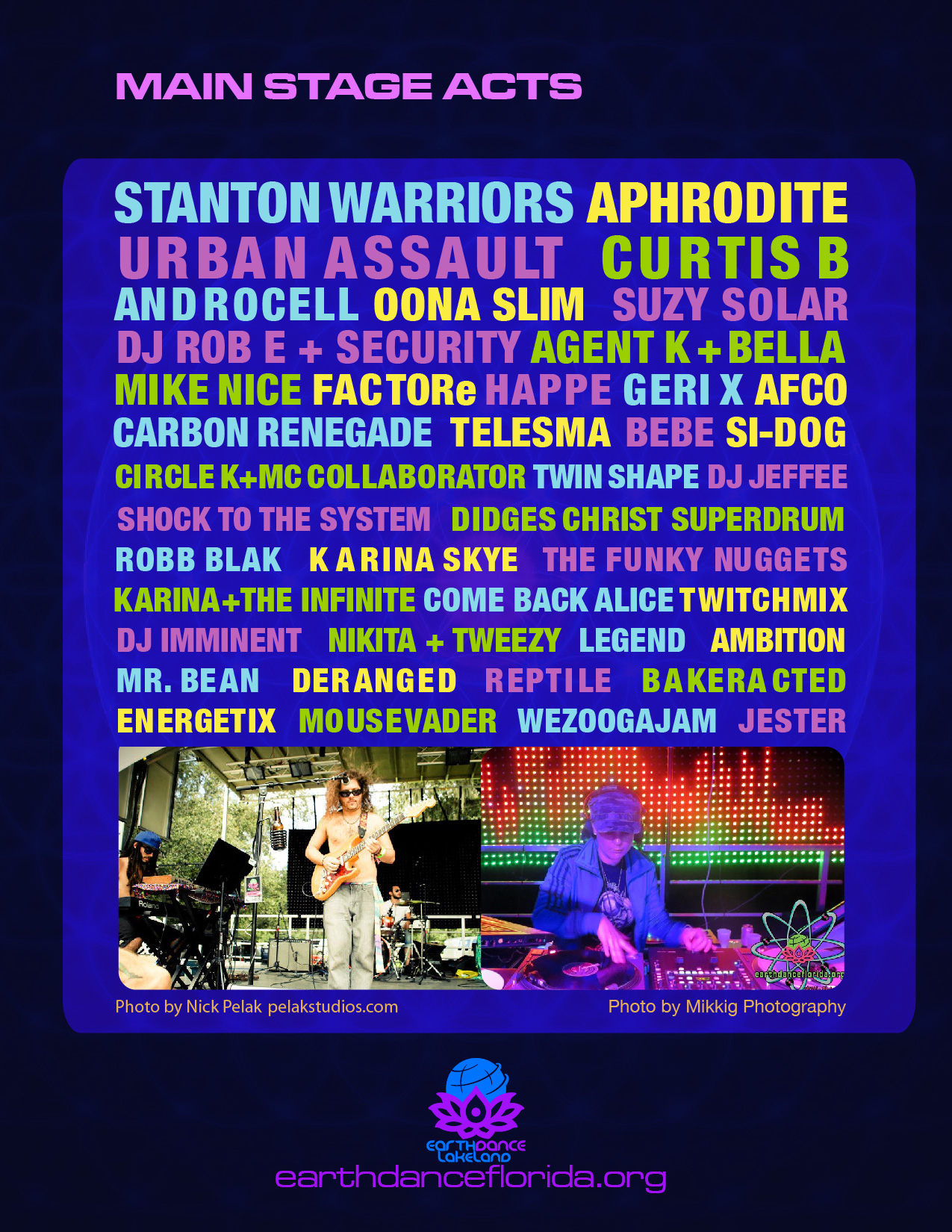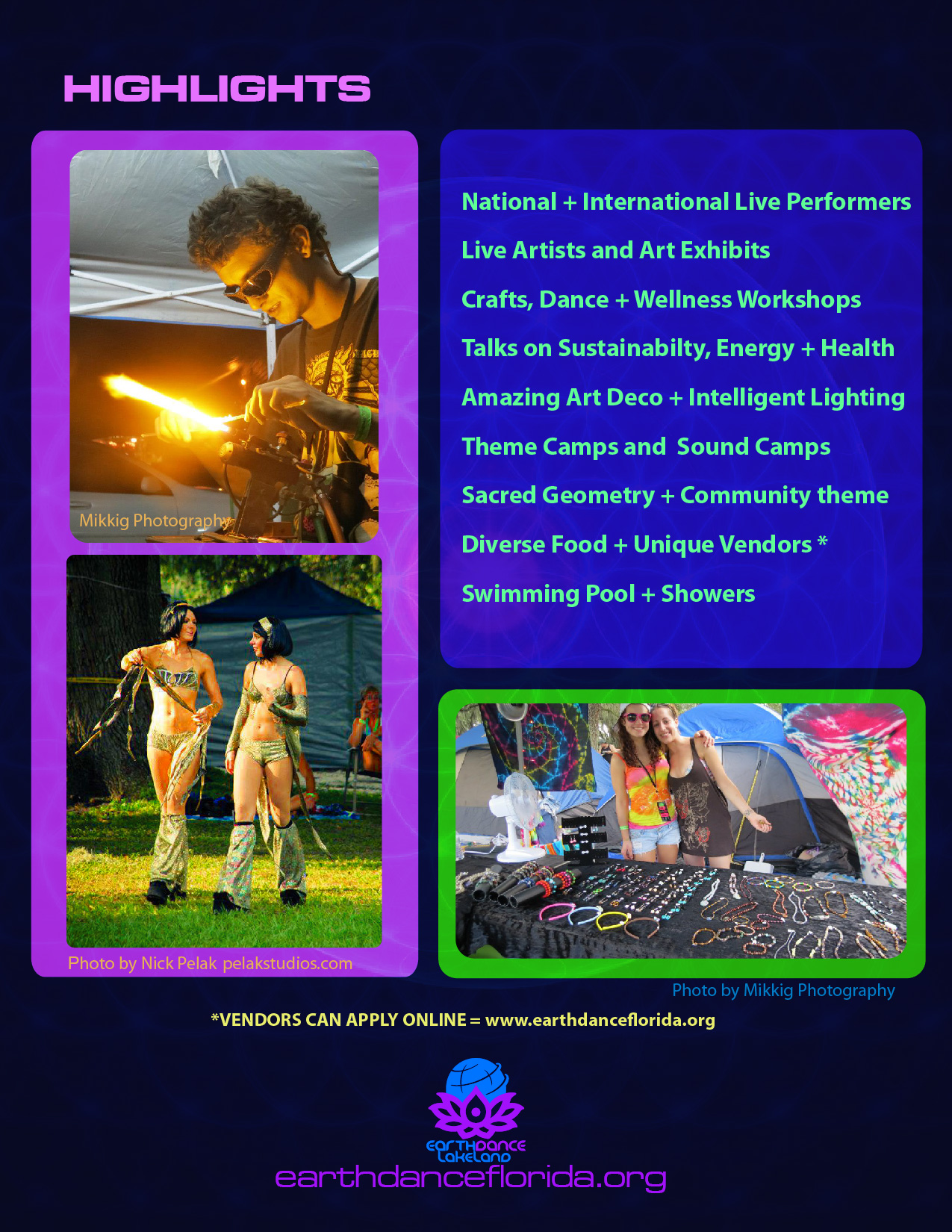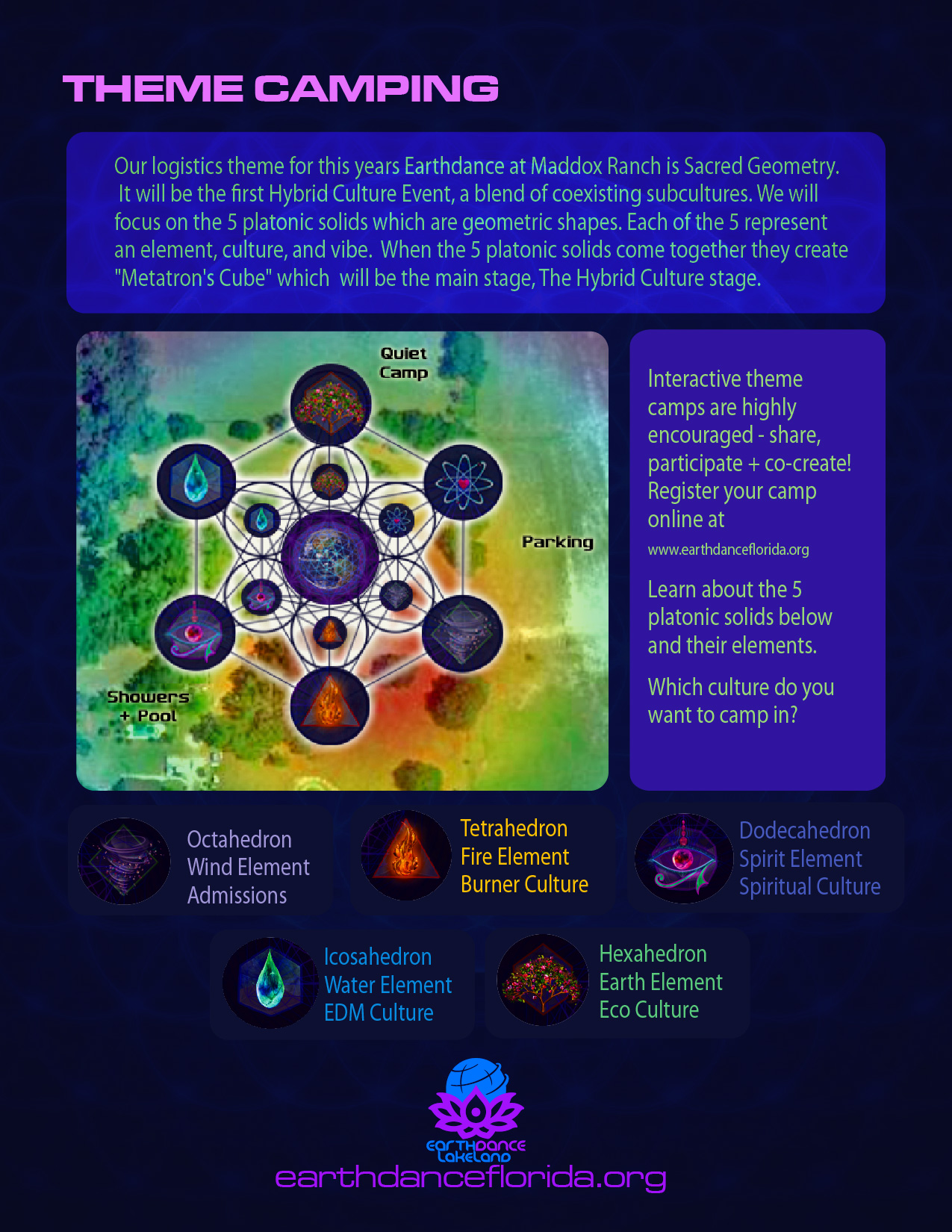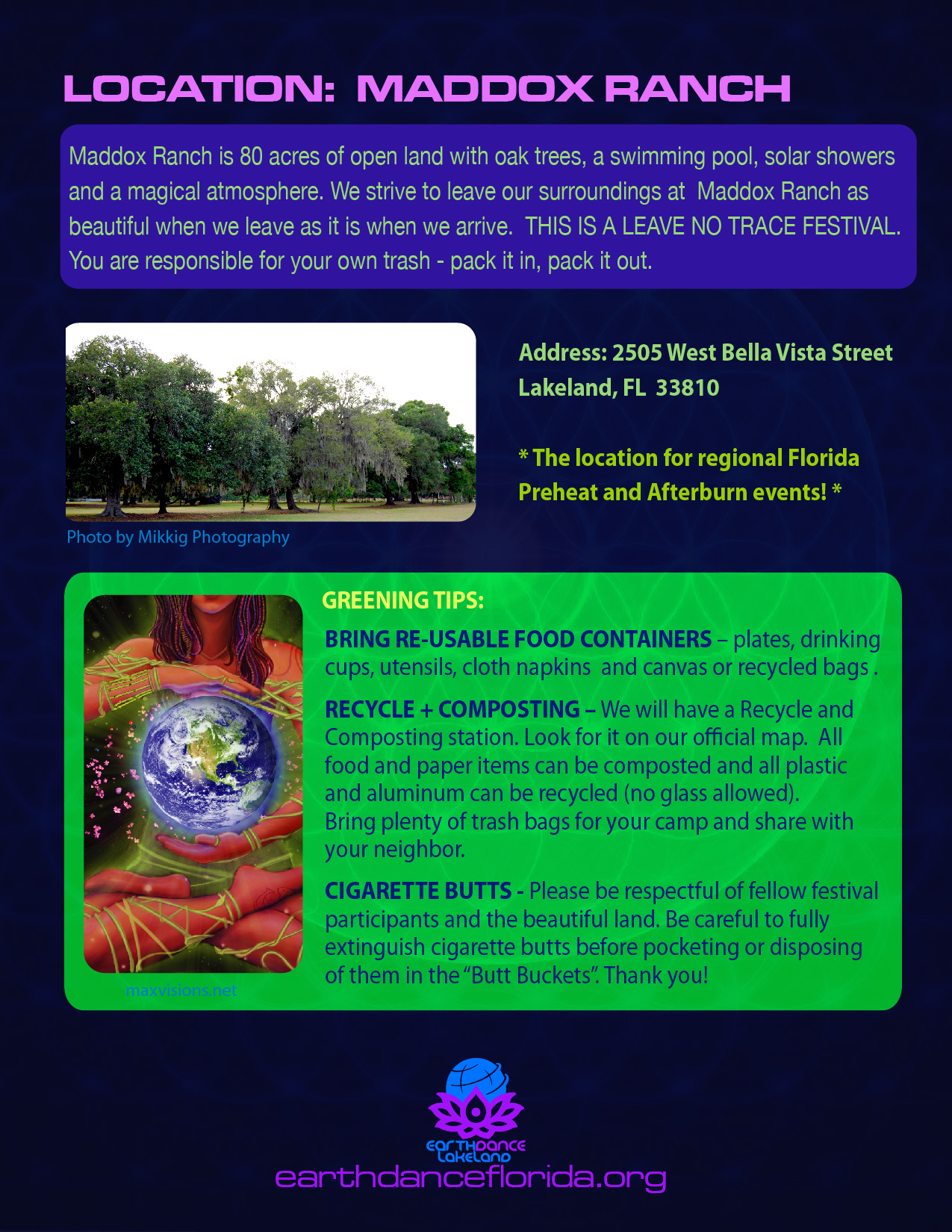 Organizer of Earthdance Lakeland 2013 (Art + Music + Energy Festival for World Peace)
Based in Sarasota, Florida, Earthdance Florida LLC have been hosting Earthdance in Florida annually since 2009. They are known for putting great detail into events to turn a typical party into an unforgettable interactive and uplifting experience. They are working with a tight network of unique individuals, whom they consider family, that contribute their talents to their annual enriching community gathering – Earthdance Florida. As Florida Ambassadors of Earthdance Global they aim to provide a safe, positive, and healthy environment for cultural exchange.